One Mississippi family's pain and grief after losing a loved one was compounded when the local funeral home suddenly refused to perform their relative's cremation because he was gay.
Robert Huskey passed away in May 2016 after his heart condition worsened over the previous year. Knowing that his death was imminent, Huskey's nephew had made arrangements with the local funeral home the month before his passing.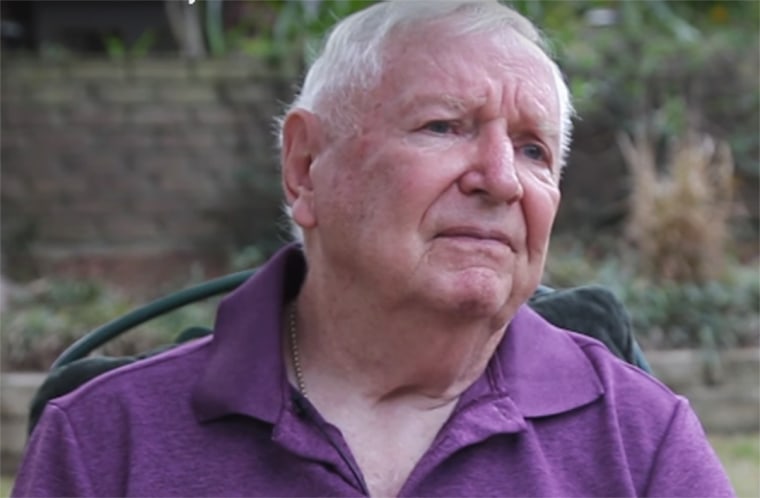 But according to a lawsuit announced Tuesday by Lambda Legal, the Picayune Funeral Home suddenly refused to pick up and cremate Huskey's body as planned on the day of his death. All because that day, the lawsuit alleges, the funeral home discovered Huskey was gay and married to Jack Zawadski, his partner of 52 years.
"I felt as if all the air had been knocked out of me," Zawadski said in a statement released Tuesday. "Bob was my life, and we had always felt so welcome in this community. And then, at a moment of such personal pain and loss, to have someone do what they did to me, to us, to Bob, I just couldn't believe it. No one should be put through what we were put through."
When the nursing home where Huskey died called his nephew to explain that the funeral home was refusing to handle the body, the family scrambled to find another one in the area. They had to work fast, because the body could not stay at the nursing home.
Finally, the lawsuit states, the family found another funeral home with cremation services that would take Huskey's body. It was 90 miles away.
Lambda Legal attorney Beth Littrell told NBC News they are suing the funeral home — and parent company Brewer Funeral Services — for breach of contract, intentional infliction of emotional distress and negligent misrepresentation.
"John made all necessary arrangements before Bob's passing in order to shield his ... uncle from additional suffering and to allow friends to gather to support Jack in his grief," Littrell explained. "Instead, Bob's peaceful passing was marred by turmoil, distress and indignity, adding immeasurable anguish to Jack and John's loss. This should not have happened to them, and should not be allowed to happen again."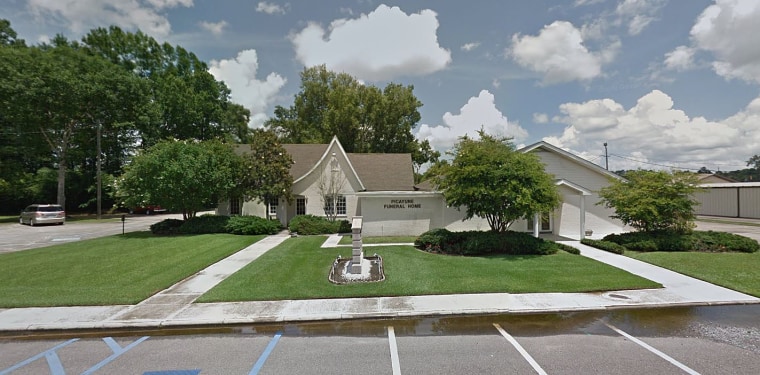 In a phone call to the Picayune Funeral Home, a staffer said the company's attorney forbid discussing the lawsuit.
No federal or Mississippi state law protects lesbian, gay, bisexual and transgender people from discrimination — in fact, Mississippi's controversial House Bill 1523 was signed to protect the rights of businesses that turn away LGBTQ customers because of moral or religious opposition.
Lambda Legal is fighting H.B. 1523 in court, too, and a judge blocked the law from taking effect until a higher court gives a final ruling on whether it's unconstitutional. But in the meantime, there's still no law protecting LGBTQ people from discrimination.
"The state of anti-discrimination laws in Mississippi is virtually nonexistent. Certainly not in Picayune," said Littrell, who called the funeral home's decision to refuse services to Huskey's family "profoundly wrong."
Federal legislation introduced Tuesday would add sexual orientation and gender identity to the Civil Rights Act of 1964, which currently bans discrimination based on race, color, sex, religion or national origin. At an introduction ceremony for the Equality Act, Human Rights Campaign president Chad Griffin said passage of the bill will end the "patchwork" of nondiscrimination protections currently offered by only some cities and states.
"No person's fundamental civil rights should be determined by which side of a state line they live on," Griffin said. "But at this very moment, half of LGBT Americans live in a state where they are at risk of being fired, denied housing or refused service simply because of who they are. That's un-American."
Rob Hill, director of the Human Rights Campaign's Mississippi chapter, told NBC News that his office is "deeply disappointed" by the funeral home's actions.
"All Mississippians — regardless of who they are or whom they love — deserve to be treated with respect," Hill said. "We will continue to push for expanded, statewide protections for LGBTQ Mississippians so that this type of unconscionable discrimination will be prevented in the future."
Editor's Note: This article's headline mistakenly stated John Huskey was 82 when he died. He was in fact 86.