For Brisbane mother Shelley Argent, the reason for Australia to legalize same-sex marriage is quite clear.
"I have two sons, one straight and one gay," Argent told NBC News. "I want them to both have the same rights, responsibilities and privileges as each other. They are both loved equally, both pay taxes and contribute to society equally with their careers and talents. Fair is fair."
Argent is one of the more than 16 million Australians who will be sent a postal survey on Tuesday that asks just one question: "Should the law be changed to allow same-sex couples to marry?" Results will be announced Nov. 15, but lawmakers are not bound to accept the outcome.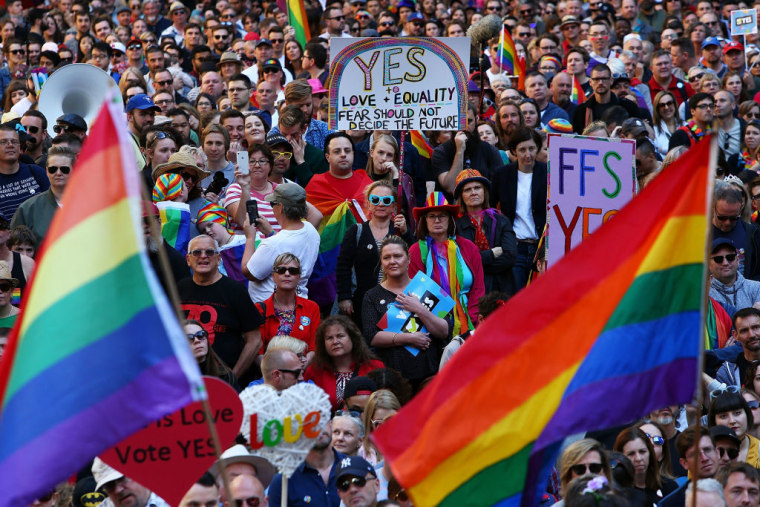 It's a question many gay marriage advocates wanted Parliament to decide on its own, without putting the country through what is essentially a public vote on the issue. Critics of the postal survey say a non-binding public vote that could cost the government 122 million Australian dollars ($97 million) is unnecessary. They also fear such a vote will inflict an unnecessary trauma on Australia's LGBTQ community, whom they now believe are being put in the position of having to defend the validity of their relationships to a voting public.
But after two challenges to the constitutionality of the postal survey were rejected by Australia's highest court last week — paving the way for the postal survey to go ahead as scheduled — advocates for same-sex marriage are now ready to spend the next few weeks campaigning hard to ensure Australians answer the postal survey with a resounding "yes" vote.
"The decision by the high court was very disappointing," Argent said," but it doesn't mean we give up."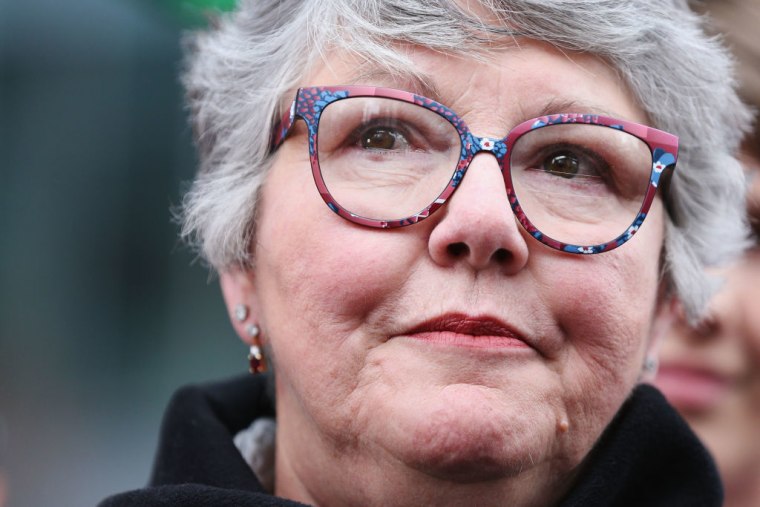 Argent, the national spokesperson for Parents and Friends of Lesbians and Gays (PFLAG) in Australia, is one of the advocates who helped challenge the vote in court. Now that the postal vote is imminent, however, she said she is ready to work hard for the "yes" campaign to make sure same-sex marriage becomes a reality in the country.
"Now, we are all beginning the 'yes' campaign and getting ready for the negativity from the opposition," she said. "We need to ensure people stay strong."
Advertisements against a "yes" vote have already started to air in Australia, with one advertisement stating marriage equality would lead to boys wearing dresses in schools.
"It is frustrating that we have to have a survey on love, a basic human right ... Love should be equal and unattested."
Sally Rugg, who serves as the marriage equality director of GetUp, said her advocacy organization is expecting a huge surge in volunteers signing up to make phone calls to other Australians about why marriage equality is important.
"Our secret weapon is one-on-one conversations between ordinary Australians," Rugg said in a statement. "Connecting with voters and making sure the huge momentum for marriage equality translates into 'yes' votes."
According to GetUp, more than 1,000 people have already signed up to make phone calls around the country, and 64,179 calls in support of same-sex marriage have already been made.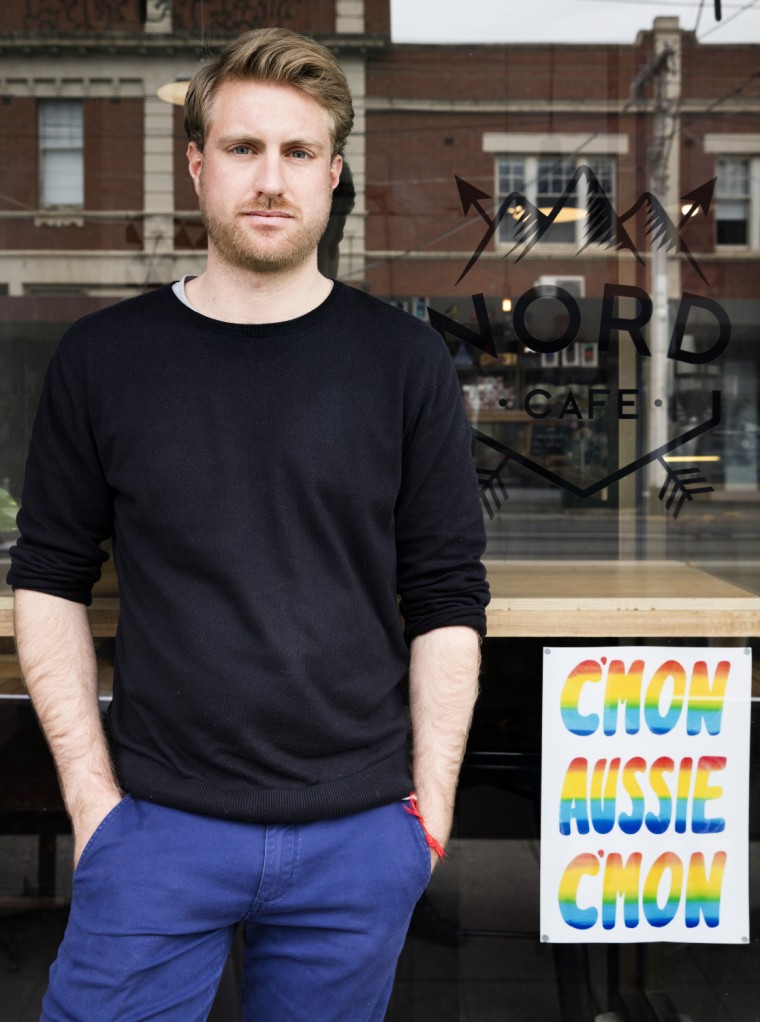 Advocates say volunteers will be crucial for the "yes" campaign to be successful in Australia, and Melbourne resident Clayton Jedam has already began volunteering his time in support of the effort. Jedam recently attended his first strategy meeting in Melbourne along with other organizers and volunteers who also support gay marriage and will be fighting hard for a "yes" vote.
"The mood was energetic and positive. It was in a bar and was very casual," Jedam said. "There is a general consensus that we shouldn't be having this postal survey, but if we have to ... we're going to win it."
Jedam and other volunteers will begin knocking on doors this weekend — a type of campaigning the Melbourne resident said he has never done before.
"The meeting that I went to had a lot of first timers, people that have never door-knocked or phone-banked before," Jedam said. "There was a real sense that people are coming together to show their support."
But Jedam still has concerns about the upcoming campaign.
"I'm … worried that as this is a non-compulsory and non-binding [vote], that people won't return their votes," Jedam said. "Even though we know a majority of people support marriage equality, we have to make sure those people actually send their papers back."
Even if a majority of Australians do return their surveys back in favor of changing the law to allow same-sex couples to marry, legislation will still need to be passed by Parliament before marriage equality can finally be achieved in the country — and members of Parliament will be under no obligation to vote in accordance with the results of the survey.
But Prime Minister Malcolm Turnbull has said the postal survey is necessary to allow voters to have a say on whether marriage laws are changed in the country.
"It is frustrating that we have to have a survey on love, a basic human right," Andy Copley, a Brisbane resident, said. "Love should be equal and unattested."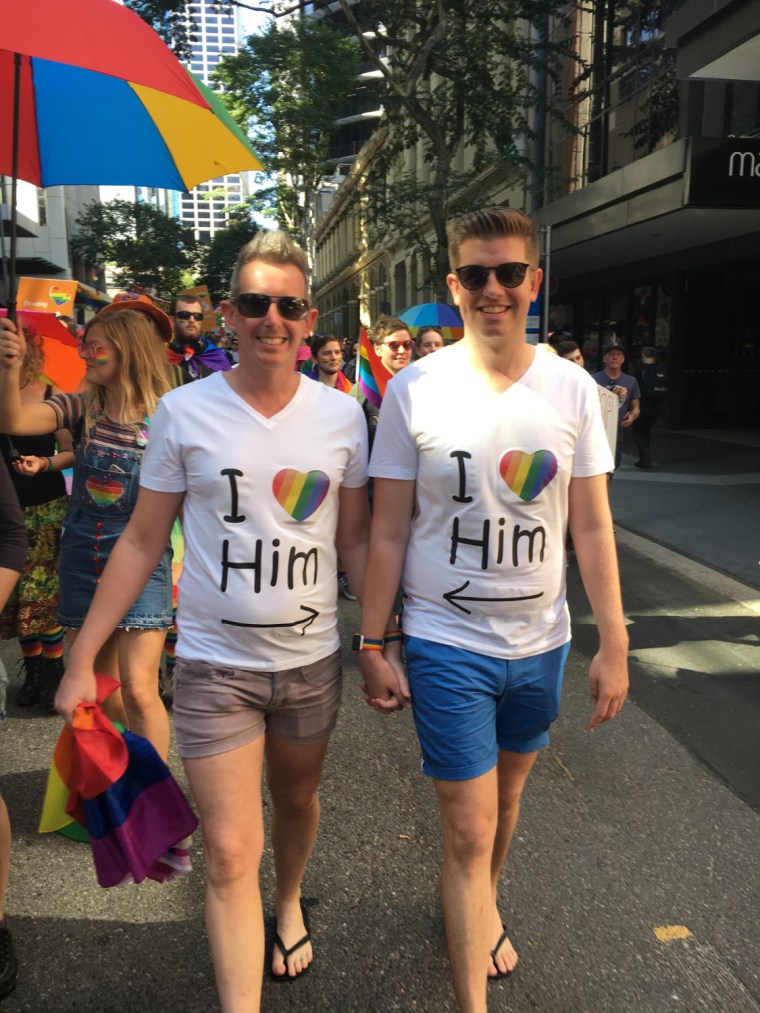 Copley and his partner, Andrew Eggins, both attended a rally this past weekend in Brisbane along with thousands of other gay marriage supporters. Eggins, who was also against the idea of holding a postal survey, said now that the survey is being sent out across the country, the only thing left to do is campaign hard for a "yes" vote.
"I think if we want to stand a chance at winning, we must focus on putting together a strong and respectful fight rather than getting caught up with something that cannot be changed," Eggins said.
Copley and Eggins have been attending marriage equality rallies in the country for years, but now with millions of Australians about to vote their opinion on the issue, this past weekend's rally in Brisbane came with a greater sense of significance.
"Now that the decision on marriage equality is so close, it would be empowering to think that this [rally] could cause such a great change for our nation," Copley said.
Eggins agreed and said this weekend's rally was larger than any other rally he has attended.
"It's overwhelming to know that so many people believe in equality for all," Eggins said. "To be approached by strangers in the streets and told that they hope that one day I can marry the man that I love makes me feel so proud of who I am and what we are fighting for."