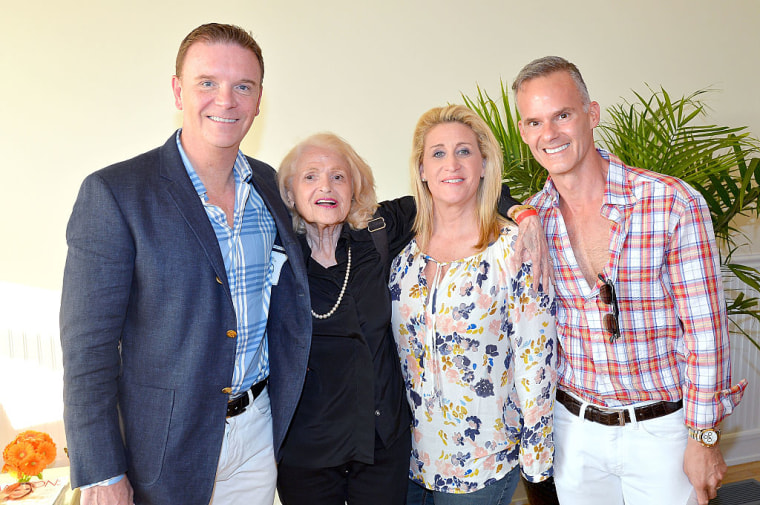 Edie Windsor, the 87-year-old LGBTQ activist whose lawsuit against the federal government helped paved the way for same-sex marriage nationwide, has gotten remarried.
Windsor and Judith Kasen, 51, tied the knot on Monday at City Hall in New York, the New York Times reported on Saturday.
"I can't think of anyone more deserving of this joy and happiness," Marriage Equality USA Executive Director Brian Silva told NBC OUT. "We wish Edie and Judith many years of health and happiness!"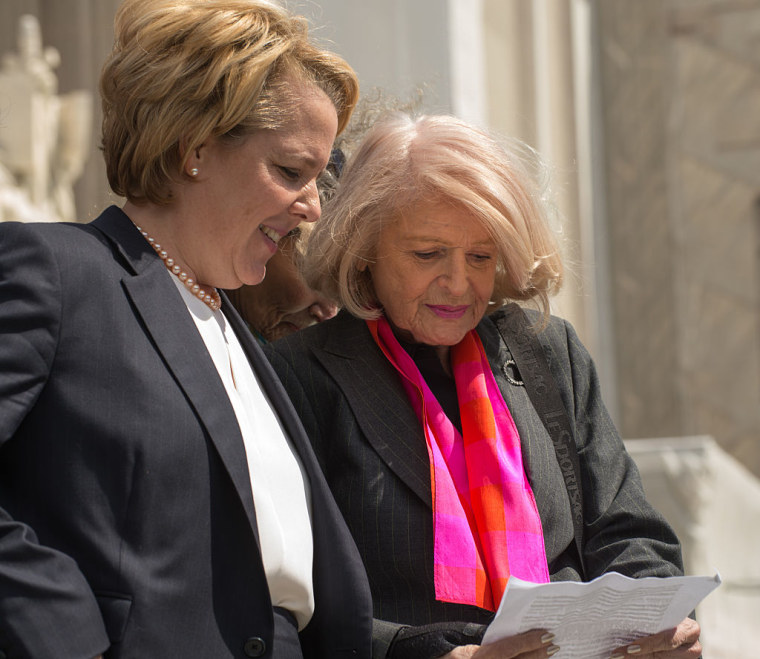 Windsor was thrust into the national spotlight after suing the federal government upon receiving a $363,000 estate-tax bill following the death of her first wife, Thea Spyer, in 2009. Her case, United States v. Windsor, was taken to the Supreme Court and eventually resulted in the decimation of the Defense of Marriage Act in 2013.
Roberta Kaplan, Windsor's attorney in that landmark case and a partner at law firm Paul, Weiss, reacted to the news of Windsor's marriage.
"We like to say at Paul, Weiss that we are a 'full-service' law firm. I'm so glad that I could play a part (albeit a small one) in Edie finding love and happiness once again," Kaplan told NBC OUT via email.
The news also ignited a Twitter storm of congratulations from the LGBTQ community Saturday morning.
Among the congratulatory messages was one from Jim Obergefell, who took the metaphorical baton from Windsor with his 2015 landmark Supreme Court case, Obergefell v. Hodges, which legalized same-sex marriage nationwide.