In its most recent update, the Oxford English Dictionary added more than 1,000 words to its catalogue, including "YOLO," "scrumdiddlyumptious," and -- in a less silly move -- "gender-fluid." The Oxford English Dictionary has defined "gender-fluid" as "not clearly or wholly male or female; androgynous," or "designating a person who does not identify with a single fixed gender; of or relating to a person having or expressing a fluid or unfixed gender identity."
For many, the dictionary's addition of the word is a sign of growing tolerance for the LGBTQ community and for individuals living outside the gender binary.
"This formal recognition of language that LGBTQ advocates have been using for years is very exciting," Jacob Tobia, a genderqueer performer and host of NBC OUT's "Queer 2.0," said. "Adding words about our identities, ideas, and community to the dictionary is a powerful gesture that helps young queer people know that they are valued, loved, and affirmed by the world around them. This is a historic move!"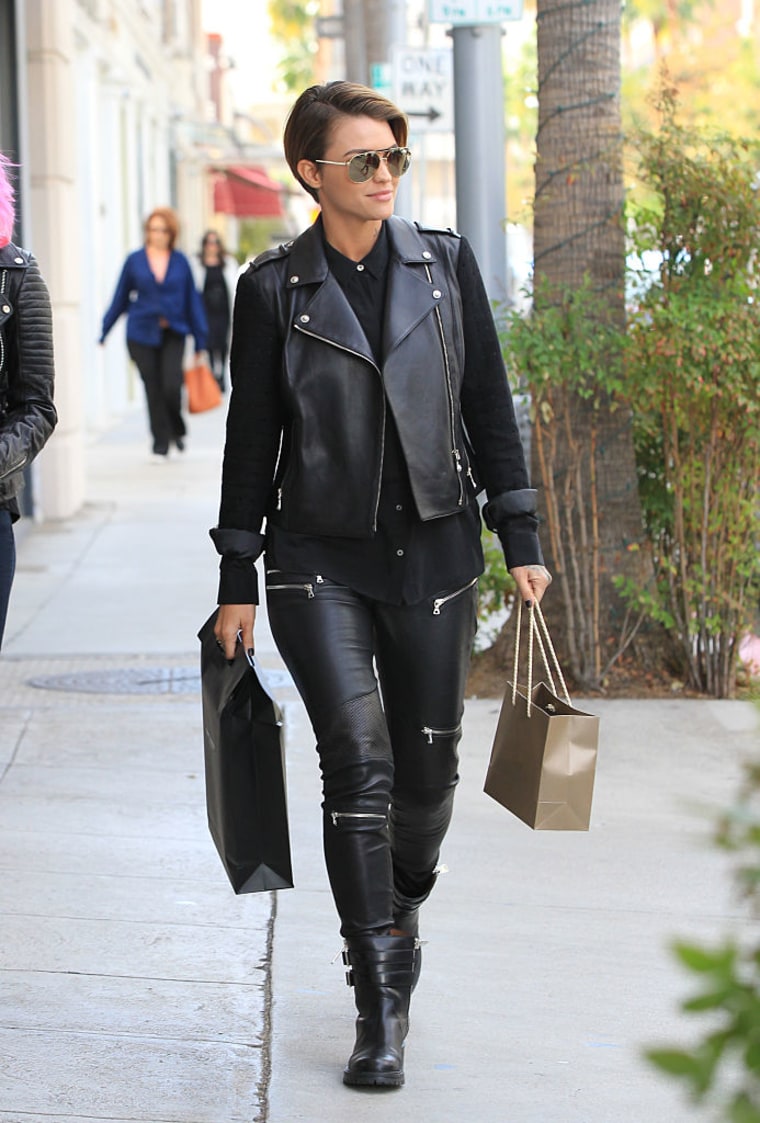 The growing representation of non-binary individuals in pop culture has helped to spread awareness of non-conforming identities. Ruby Rose, a famous model, DJ and guest actress on Netflix's "Orange Is the New Black," described herself as gender-fluid in a short film released in 2014. Other celebrities, such as Tilda Swinton, have expressed discomfort with solely identifying with a single gender.
"Gender-fluid" is the latest in a recent string of dictionary additions pertaining to non-binary gender identities and gender inclusivity. Earlier this year, Merriam-Webster added "cisgender," "genderqueer" and "Mx.," a gender-neutral title, to its own list of official words.
With the addition of more than 1,000 words, it is clear the English language is continuing to grow. David K. Barnhart, a lexicographer specializing in new words and the publisher of the Barnhart Dictionary Companion, said the process for adding words is extensive but not perfect.
"The regular process involves surveying news and general literature to find words that might be a candidate, but finding new words is a catch-as-you-can process. There's not enough eyes and ears doing that process, and there's too many people speaking, too many people writing notes to each other," Barnhart said.
In a recent interview with Time, Katherine Martin, an editor for the Oxford English Dictionary, said of all the evolutions going on in our language, the "speed at which the English language is expanding" to be more inclusive of other gender identities is the most exciting aspect.