LGBTQ advocacy group GLAAD has officially recommended adding the "Q" to the acronym used to reference the lesbian, gay, bisexual, transgender and queer community. The organization made the recommendation for the first time in the latest edition of its Media Resource Guide, where it urged journalists to use "LGBTQ" versus "LGBT" in an effort to be more inclusive of those who identify as queer.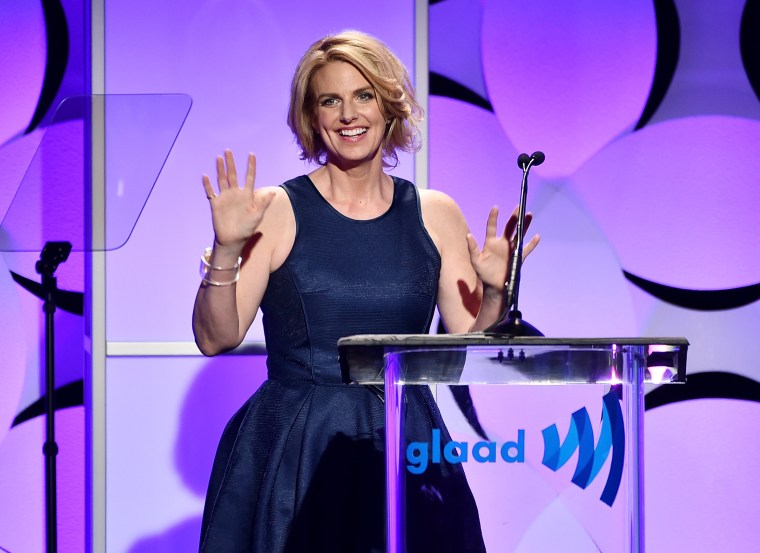 "The GLAAD Media Reference Guide is the industry standard for fair and accurate reporting on the LGBTQ community, and informs the style guides of the world's leading news organizations," GLAAD President & CEO Sarah Kate Ellis said in a statement. "This latest edition reflects the increasingly diverse ways LGBTQ people, especially young people, talk about their identities."
The choice to reclaim the word queer has often been a controversial one, given the word's derogatory origins. However, according to genderqueer activist Jacob Tobia, the word also creates a space where further exploration of gender and sexuality can take place.
"GLAAD's addition of the 'Q' to the LGBTQ acronym is vital for the community and reflects just how far we have come as a movement. While there are those who still have hesitancy about reclaiming the word queer, the reality is that thousands of young people and activists across the country use the word queer to describe themselves and their communities," Tobia, who hosts NBC OUT's "Queer 2.0" video series, said.
"The goal of the word queer is to be intentionally ambiguous and create space for exploring your gender and sexuality outside of a rigidly defined label," Tobia added. "This is the future of the LGBTQ movement: creating a world where gender and sexuality can be fluid, ever-evolving and free of stigma or shame. My hat's off to GLAAD for this exciting affirmation of young queer activists."
RELATED: 'Queer': What's in a Word?
The addition of the "Q" to LGBTQ is not the only change made to the latest GLAAD Media Reference Guide. New words were included in the guide's glossary, including "asexual" and intersex"; there's an updated transgender terminology section; and there is updated guidance for reporting on a number of issues, including HIV/AIDS and issues involving the bisexuality community.