In 2009, Dr. Arizona Robbins skated her way onto "Grey's Anatomy" with a positive attitude and a determination to save the lives of children. Even though Arizona initially only had a three-episode storyline on the show, Jessica Capshaw has been playing the character ever since--through both incredible highs and heartbreaking lows.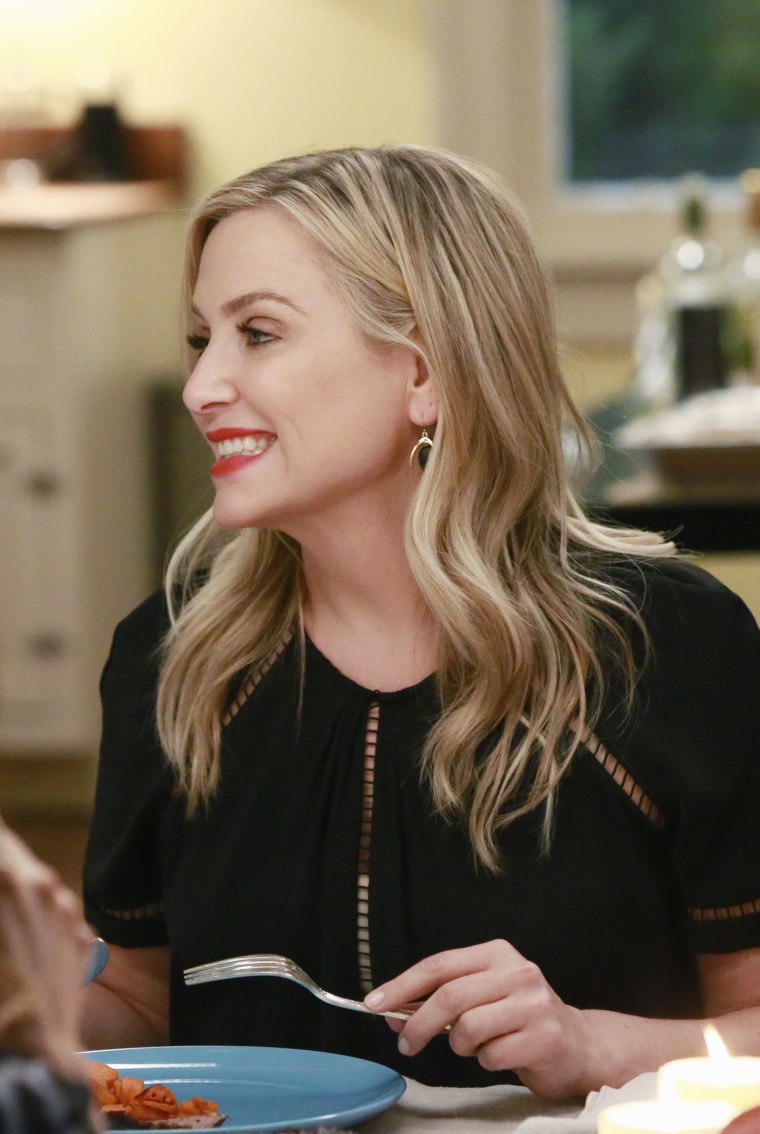 During Capshaw's first few episodes on the show, series creator Shonda Rhimes saw the potential for something more.
"Shonda had this idea that my character could present a storyline for Callie [Torres, played by Sara Ramirez]. It was an experiment to see what worked," Capshaw told NBC OUT. "It just kind of kept working."
The relationship between Arizona and Callie became one of the most beloved on the series. Not only because of the visibility of a lesbian and a bisexual woman making a relationship work, but also because the two had so much fun on screen. The relationship was dubbed "Calzona" and fans followed the couple for many seasons.
One of Capshaw's fondest memories from the show was a scene at the beginning of their courtship where the two were dancing.
Their relationship, which endured several hurdles, among them an unexpected pregnancy, was incredible for fans of the series to watch. Viewers followed the couple from the initial meeting in a bar bathroom all the way through to their walk down the aisle. Unfortunately, their relationship did not have the happiest of endings. Infidelity, traumatic events and growing apart led to divorce.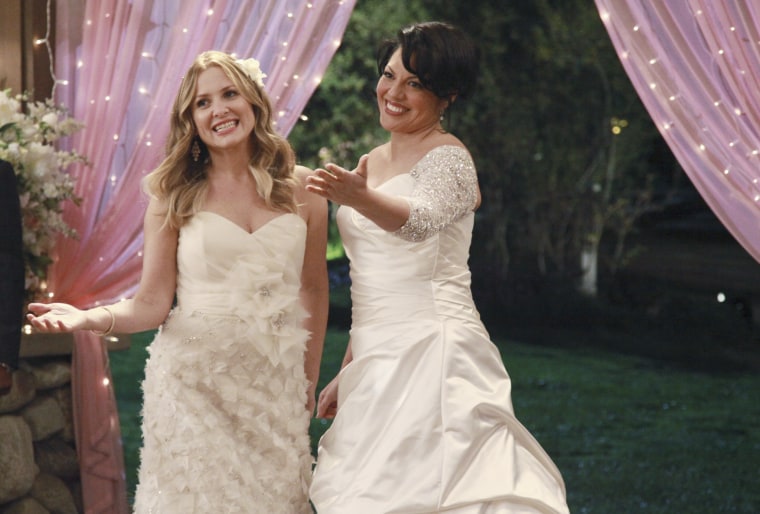 One relationship that has lasted nearly as long as Arizona's with Callie is her mentorship of Alex Karev (Justin Chambers). The character started out as an angry and guarded person and has shown incredible growth -- some of which must be credited to Arizona.
While Arizona's relationships are important, it's the events on "Grey's Anatomy" that changed the character the most. Professional opportunities, personal struggles and traumatic experiences have put Arizona through the wringer, so to speak. In fact, the character lost her leg after being in a plane crash several seasons ago. While Arizona is still a positive person, her challenging past experiences remind her of the reality of the world. "It's been a really nice evolution," Capshaw shared.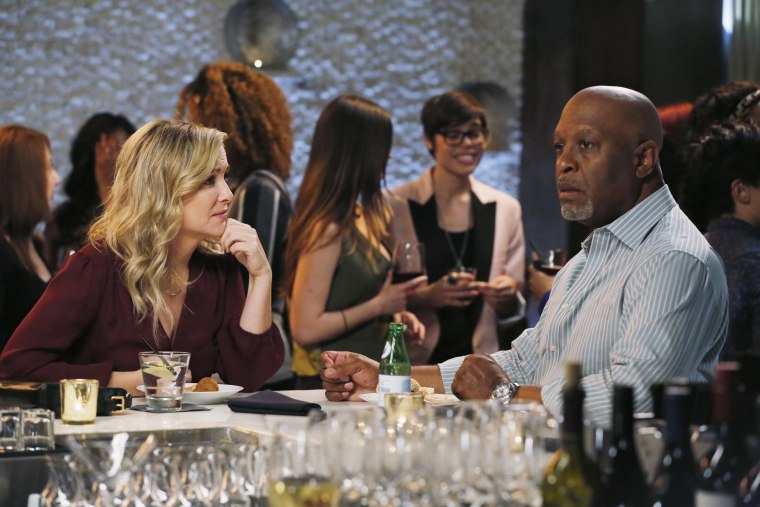 Last season saw Arizona moving forward with her life after Callie. She moved in with new character Dr Andrew DeLuca (Giacomo Gianniotti) and began an amazing new friendship with James Pickens Jr's Dr. Richard Webber. Arizona and Richard brought fans to tears with their blossoming friendship last year. "The fact that he became her wingman in bars was too funny," she said, "and it clearly really worked."
While there were hard times, including seeing Callie date again and a tough custody battle, in the end Arizona and Callie learned to make their "new normal" work. Unfortunately fans will not see that play out, because Sara Ramirez revealed she would be leaving the series after a decade.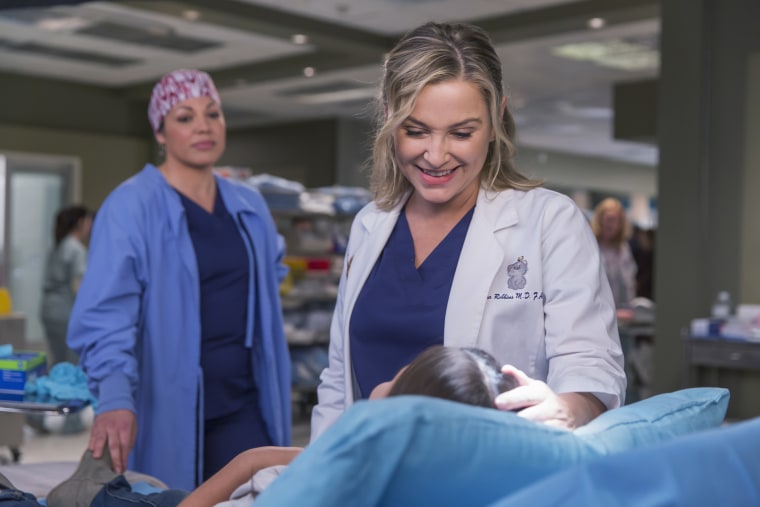 With Callie off in New York with her new girlfriend, Arizona can truly move forward in Seattle without any tethers.
Capshaw makes her return in the third episode of the new season, after being on maternity leave, and she is in quite a tough spot. Arizona comes back to Seattle to deal with her roommate, Dr. DeLuca, being viciously attacked by her close friend, Dr. Karev. "It is a very challenging situation to be in, especially since she just got back."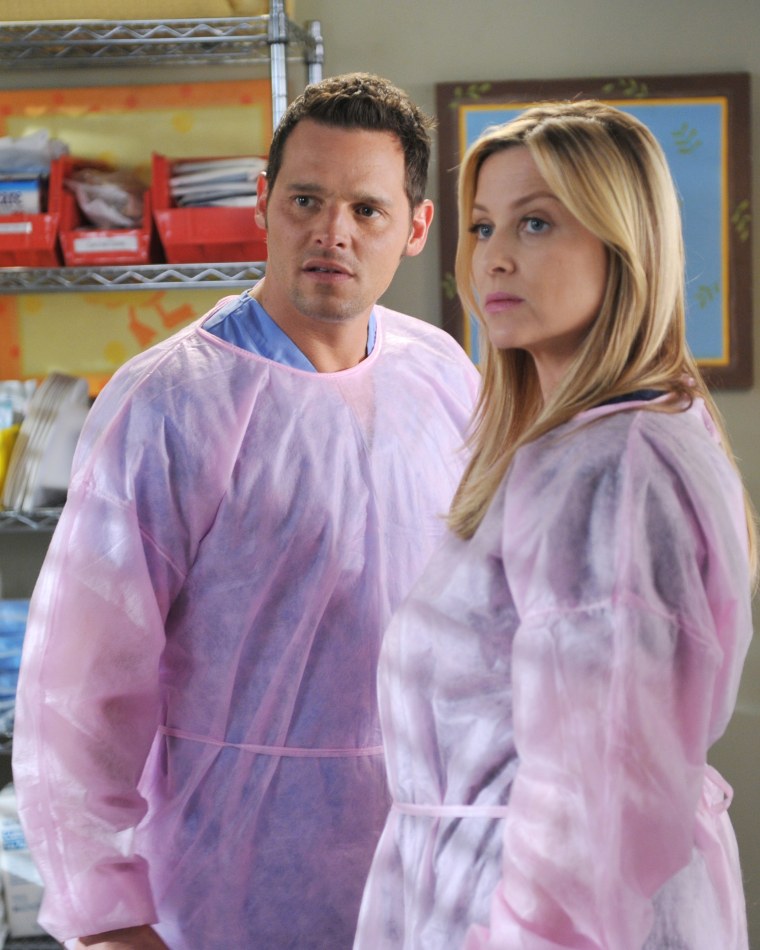 On the romantic front, things are looking better for Arizona. Shonda Rhimes has revealed the character will finally have a new love interest. And now that Callie is out of the picture, Arizona can "double down on who and what she wants," Capshaw said. "Who know what that will be? She's been married and has a child. I don't know that it needs to be something super serious."
Whatever it is, Capshaw is hopeful when looking at the future of Arizona on "Grey's Anatomy."
"The beginning of something is so interesting and nuanced. There's nothing like it," she added. "Now she get to be free and free to find new things -- new adventures and new love," Capshaw said. "Whatever happens next for Arizona will be lovely, right and exactly as it she should be."