Seeing a Harvard Medical School diploma hanging in your doctor's office may in itself be impressive, but now, for some LGBTQ patients, the degree may provide some additional comfort. With a new LGBTQ elective course, the incorporation of LGBTQ health needs into existing courses and an LGBTQ-specific scholarship, the school is taking a leadership role in the health care of gender and sexual minorities.
A New Elective
In January 2016, Harvard Medical School (HMS) launched its first elective course dedicated to LGBTQ health, providing fourth-year students the opportunity to learn about different facets of sexual- and gender-minority health from the populations themself. While some other schools offer LGBTQ lecture-based courses, Harvard's four-week elective is hands-on.
The multidisciplinary course, which addresses LGBTQ health disparities and unique health issues faced by the community, aims to prepare graduating physicians with the ability to provide high-quality patient care to individuals who identify as lesbian, gay, bisexual, transgender, queer and gender-nonconforming, as well as those born with differences of sex development (DSD).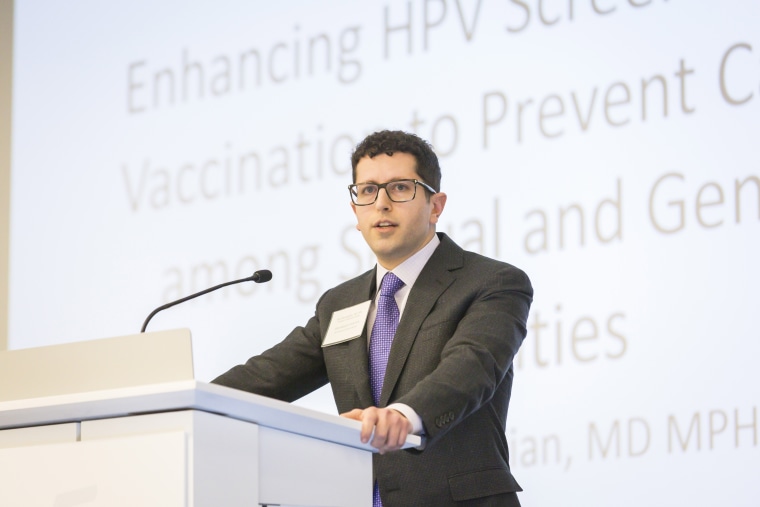 Dr. Alex Keuroghlian, an assistant professor of psychiatry at HMS and the director of education and training programs at The Fenway Institute's National LGBT Health Education Center, said he customizes the elective course for each student, hoping to provide an "enriched experience toward the end of their medical school training, so that they can appreciate the fact that this is really a field in and of it itself."
"LGBT health is a discipline many of us choose to devote our careers to," Keuroghlian told NBC News. "This is a population facing a lot of what we call 'minority stress,' whether it's sexual-minority stress or gender-minority stress, that leads to various behavioral health problems, poor self-care, decreased engagement in health care and a variety of physical health problems disproportionately compared to the general population."
Related: New App Will Connect LGBTQ Patients, Inclusive Doctors
Students in this elective are able to choose a population focus, such as transgender youth or lesbian and bisexual women, and Keuroghlian creates a rotation specifically designed for them, so they can learn directly from care providers, like himself, who are already working in the field.
"When I have students with me in clinic, they're seeing me do evaluations for gender-affirming surgical procedures to ensure that patients can have these procedures done," Keuroghlian said. "I [also] write a letter to the surgeon and insurance company to make sure the patient can have this procedure. It's a very specific kind of evaluation and a very specific letter I write that they would not be likely to experience or observe otherwise."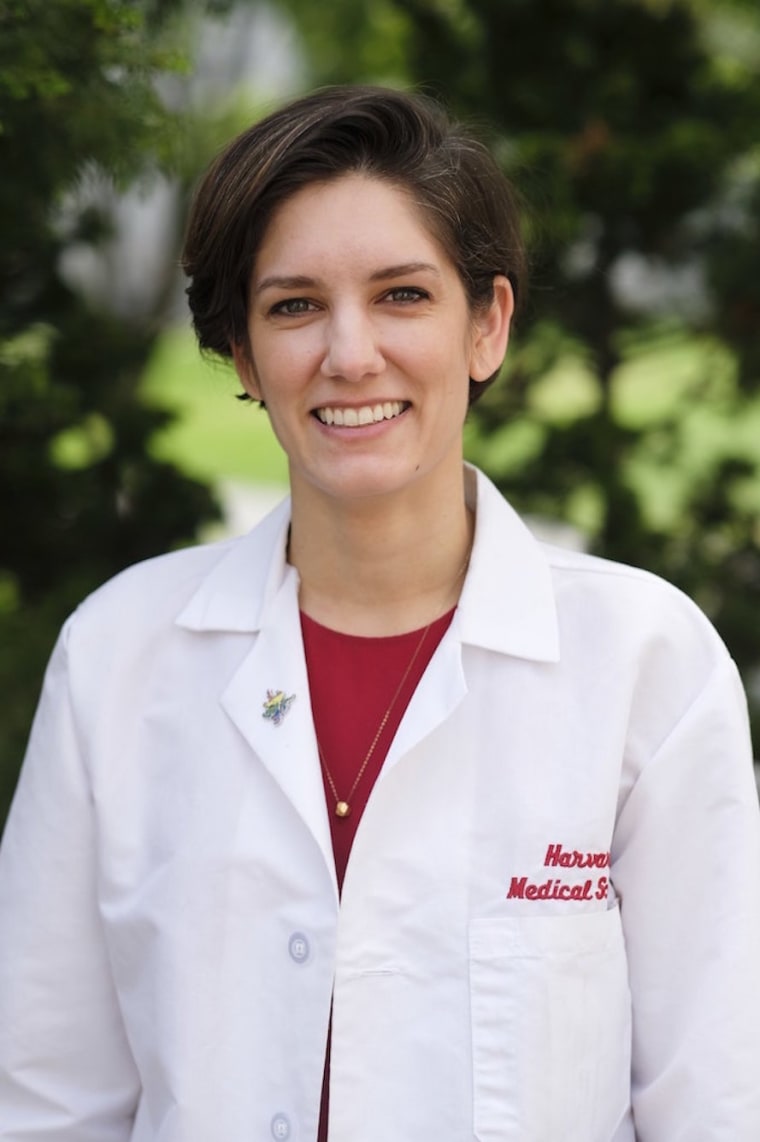 Fourth-year medical student Claire Learmonth, who is working toward being an obstetrician-gynecologist (OB-GYN), said the LGBTQ elective course was "the most powerful thing" she has done so far at HMS.
"I find it very compelling working with people who have some sort of barrier to accessing care," she said. "Trying to find ways to minimize that is really satisfying, [and it] gives you a really strong sense of purpose as a physician."
Learmonth said the elective course solidified her desire to work with "diverse patient populations."
"I'm queer myself, and so I have information coming from my personal life and knowing people who seek care, but I didn't really understand how that would look as a physician — what kinds of things I could do as an OB-GYN specifically that would cater to LGBT populations," she explained. "It's easier for me now to visualize how I could incorporate LGBT care into my practice going forward, seeing how some of the doctors did it."
Inclusive Coursework
Outside of the LGBTQ-specific elective, HMS also seeks to be LGBTQ-inclusive in its other courses. Learmonth, for example, recalled a genetics class that included a three-hour clinic with an intersex patient.
"She was amazing and talked about her experience — how she found out she was intersex and what kind of health care needs she had because of that," Learmonth explained. "She was super open and honest about that. I thought that was really cool, because that's the first exposure I think any of us have had to the intersex population."
Related: 'Double Discrimination' Leads to Poor Bisexual Health, Study Says
Learmonth also said she found value in the inclusion of LGBTQ patients who were dealing with everyday issues — not necessarily something LGBTQ-specific or sexually transmitted. She specifically cited the rather unremarkable case of a 49-year-old lesbian patient with chest pain who came in accompanied by her wife.
"LGBT patients [are] just another group of people that we see, and they have heart attacks just like everyone else," she said.
LGBTQ Scholarship
Neal Baer, an HMS alumnus and successful television writer and producer of shows like "E.R.," "Law & Order: SVU" and the upcoming Fox medical series, "The Beast," said the inclusivity seen at HMS now was not prevalent in the early '90s, when he was a student.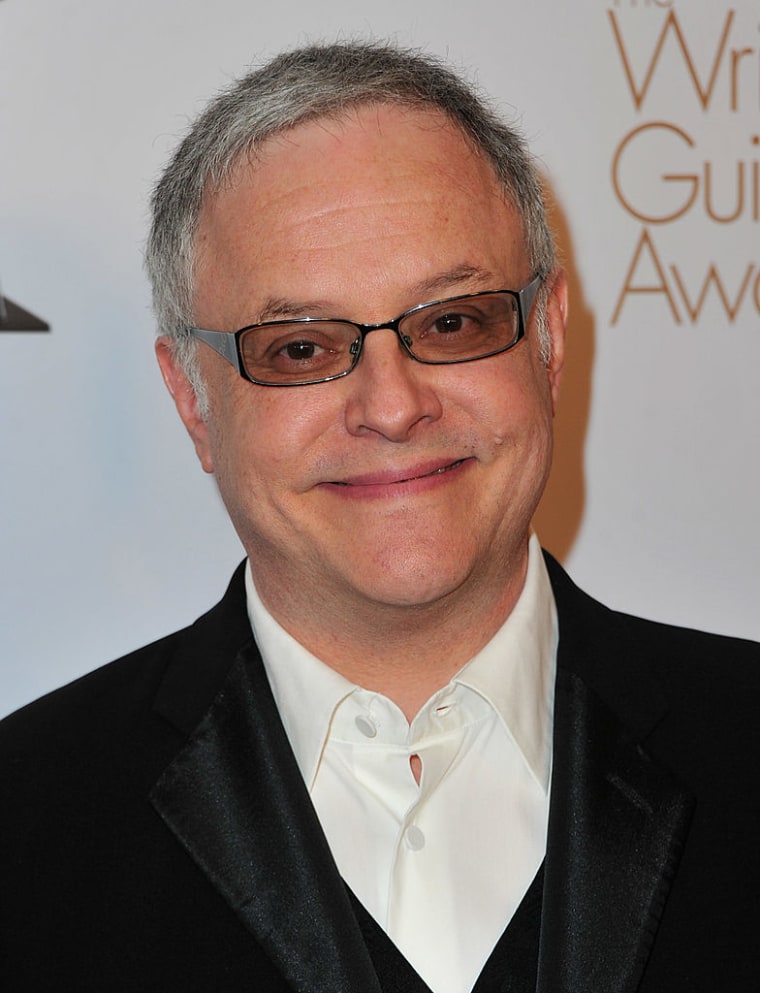 "As I reflected on my experience at HMS, I recalled there was very little said about LGBTQ health, except about HIV/AIDS in a pretty clinical, dispassionate way," Baer recalled.
The kind of progress he has witnessed at HMS over the past 20 years, as well as his own coming to terms with his sexual orientation, got Baer thinking of a new way to be able to support Harvard medical students. He said giving a talk to LGBTQ students in 2016 "really moved" him, as there were so many more out students than the two he knew while he was in school.
"I thought it was important to support these students who have an interest in this area that hadn't gotten the attention it should have when I was a student," he said.
That's why Baer, who came out publicly four years ago, recently announced a new $250,000 scholarship he is providing to HMS students who demonstrate an interest in LGBTQ health care.
"I think it's up to Harvard to take a leadership role in that area as well as they have in global medicine," he said. "I'm glad I can play some part in it."
"Bottom-Up" Approach
Dr. Edward Hundert, the dean for medical education at HMS, credited the growing number of out LGBTQ faculty, staff and students for pushing to make sure LGBTQ-inclusivity is the rule, not the exception at HMS.
"We're [incorporating] LGBTQ health issues across the four-year curriculum — not as a separate course, but just built into how we're taking history of patients in the first year," Hundert said, "including aspects like, what are the kinds of language and questions and risk factors you should know about in order to take a competent history of any patient, and how to approach them about their sexual orientation, and then how do you then follow up when they answer one way or another."
"It was a very bottom-up kind of thing," Hundert added. "It was created in response to faculty and students who had all identified the need for this kind of experience. We're probably going to be expanding, because the demand is still continuing to grow."
Beyond Harvard's Borders
The LGBTQ-inclusive work being done at HMS goes beyond the medical school's Boston borders. Research being done by HMS students and recent graduates, for example, is being published to the benefit of the entire medical community.
One recent graduate, an LGBTQ ally who was initially inspired by a transgender roommate, is working on three research papers specific to transgender health care, according to Dr. Keuroghlian. The papers involve research related to hormone therapy among trans adults and sexually transmitted infections among this population.
"This is a non-LGBTQ-identified student who had an interest, and his passion really deepened in going through the rotation," Keuroghlian added.
Other students taking the elective, Keuroghlian noted, are delving into largely unexplored areas such as sexual health among LGBTQ adolescents and preventive measures for cancer in the anal canal.
"The Next Frontier"
Baer said he's "really moved" by the changes he has seen in the medical field over the past 20 years, but he acknowledged "there's still many struggles" ahead.
"[Many] schools are very heteronormative," he said. "They don't give a thought to the struggles that gay or lesbian or transgender youth go through or bi youth. The whole heteronormative structure of the school day and the way school is designed is designed still without thoughts of their needs."
"Harvard's always been in the forefront," he continued. "That's why I went there over other schools … They're always looking to improve the pedagogy. Improving pedagogy is not just building better ... classrooms and doing tutorials, but it's really being an advocate and a leader for all people who have maybe different health needs from the general population."
Related: Op-Ed: We Must Better Address Needs of LGBTQ People With Disabilities
Keuroghlian said his hope is that HMS will not be the only place aspiring physicians and health care providers can learn how to work with the LGBTQ population. He's working with with the American Association of Medical Colleges to develop a curriculum in LGBTQ health that he aims to provide to other schools across the country.
"We need a lot of providers to have exposure to this population and [know] how to provide care. Ideally, this would be in the entire medical curriculum, not just a fourth-year elective," he said. "I would love to see this incorporated throughout the whole curriculum and across the country, as standard medical curriculum. I'd love for it to happen earlier in medical school so that doctors aren't playing catch-up afterward. That's, I think, the next frontier."
Upon graduation, Learmonth hopes to bring what she has learned back to northern Idaho, where her family still resides, so no one in the community she holds dear will have to leave due to a lack of LGBTQ-inclusive care.
"When I was doing my pre-medical courses, I heard about a transgender man in New Hampshire who had basically not been able to get care or didn't feel safe seeking gender-affirming care in his hometown," she recalled. "He basically had to leave before he was able to get the care he needed."
"It really hit home," Learmonth added. "I really love it [in Idaho], and I want everyone who wants to stay to be able to stay. I never want to imagine this is the kind of community [someone] would have to leave because of who they are."
For the foreseeable future, faculty members, students and alumni at HMS plan to continue to play a leadership role in LGBTQ health care.
"Our mantra is we're always trying to get better," Hundert said. "I think one of the reasons people really get energized to be here is because everyone here isn't satisfied with the way things are."