The first nine-gate section of the Harvey Milk Terminal, a project named for the iconic LGBTQ rights luminary, opened at the San Francisco International Airport on Tuesday.
The $2.4 billion terminal — the first in the country to be named for an LGBTQ leader — contains an exhibition titled "Harvey Milk: Messenger of Hope," which honors the first openly gay individual elected to public office in California. The exhibit contains almost 100 historic images, campaign material and press documents from numerous collections, including those from the San Francisco Public Library and the GLBT Historical Society.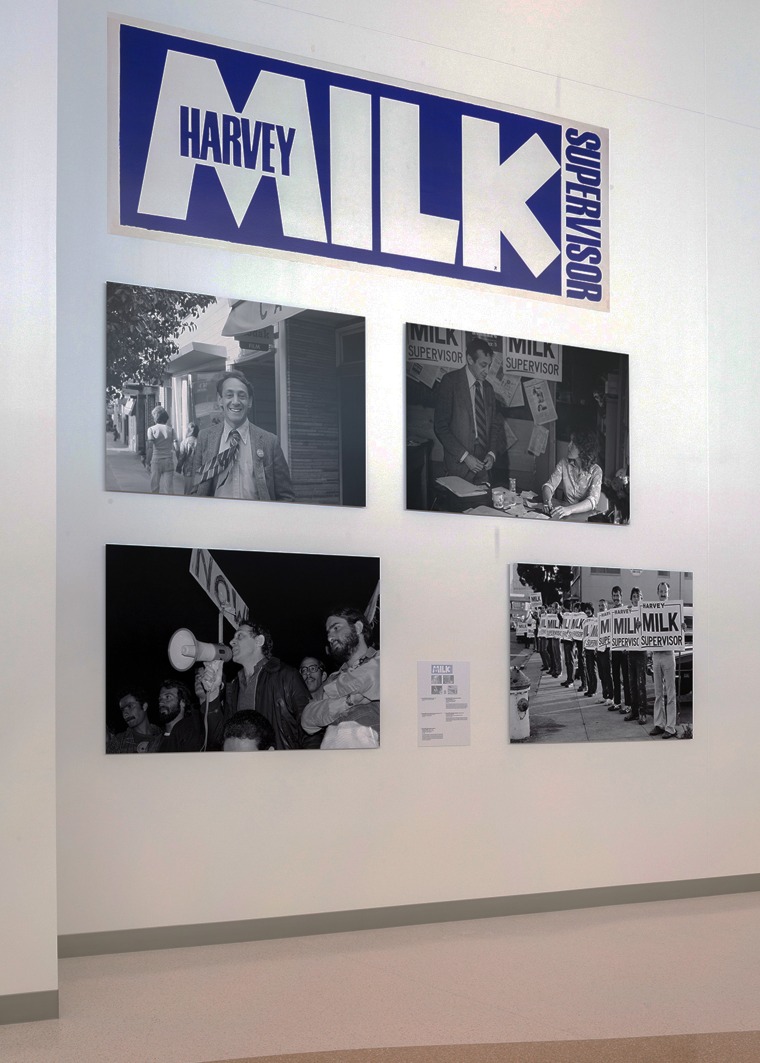 While 2018 saw a so-called rainbow wave with more than 150 LGBTQ candidates winning their political races, Milk paved the way for such candidates during a time when there was virtually no queer visibility in public office.
"If you help elect more gay people, that gives a green light to all who feel disenfranchised, a green light to move forward … because if a gay person makes it, the doors are open to everyone," Milk once said.
In November 1978, just 11 months after his election, Milk was assassinated by Dan White, a fellow member of the San Francisco Board of Supervisors.
"Harvey Milk Terminal 1 sets a new benchmark for the airport experience, and serves as a tribute to the life and legacy of a pioneering civil rights leader," SFO Director Ivar C. Satero said in a statement. "I hope travelers around the world are inspired by the story of Harvey Milk in the terminal at SFO that bears his name."
Though its first flights only departed Tuesday morning, the terminal has already made an impression on travelers.
"When I first walked through, my impression was, 'Wow!'" Brian Martins told NBC's local Bay Area affiliate. "I was not expecting to see the museum-like feel walking through there. Being a history teacher, I was pretty impressed in what I saw. And it was very calming to walk out of the plane into that setting."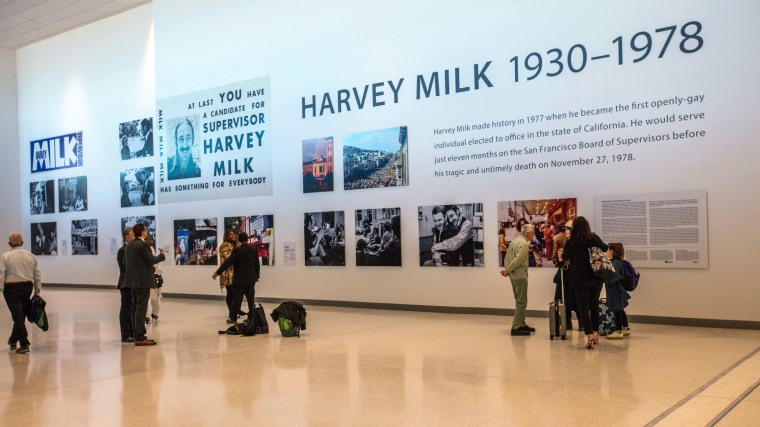 The exhibit "Harvey Milk: Messenger of Hope" will be available to ticketed passengers post-security through summer 2021, while a more permanent exhibition will be installed pre-security in 2020. Once construction is completed, the terminal will have 25 gates in total.
"For millions of people around the world, SFO is the first impression of the San Francisco Bay Area, and Harvey Milk Terminal 1 showcases what makes our region great: a spirit of innovation, a focus on the environment, and most importantly, a commitment to diversity, equality and inclusion," Satero said.