Transgender Day of Remembrance is today, November 20. In recognition of this day, which honors transgender lives lost during the previous year, the Human Rights Campaign (HRC) and the Trans People of Color Coalition (TPOCC) released a new report documenting the "disturbingly common" violence against the transgender community.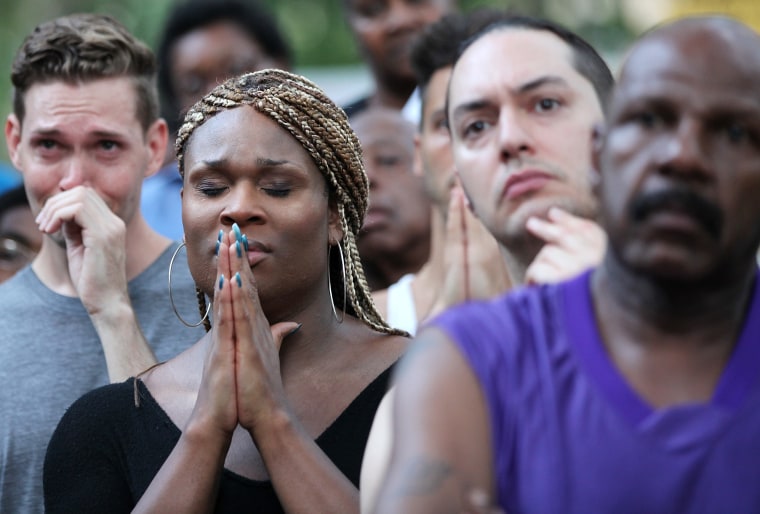 "A Matter of Life and Death" brings to light the stories of the at least 21 trans people who have been murdered since the beginning of this year, and it estimates there have been at least 74 murders of transgender people since 2013.
"Violence against transgender people –- particularly transgender women of color –- remains an urgent, heartbreaking crisis," HRC President Chad Griffin said in a statement. "Behind these harrowing statistics are real people who were worthy of safety, dignity, and long, full lives. This epidemic of violence serves as a powerful reminder that lives literally depend on each and every one of us to stand up against hate and violence wherever it occurs."
The report begins by recounting the story of Monica Loera, a trans woman who was shot and killed at her home in Austin, Texas in late January, and it ends with the story of Noony Norwood, who was shot and killed in Richmond, Virginia earlier this month. Of this year's 21 victims, the report found 96 percent were people of color and 85 percent were trans women.
"When homophobia, racism, sexism, and transphobia are combined, it can have fatal or deadly consequences. Because of all of the different prejudices that trans women of color can face with their intersecting identities, it has often put them at the crosshairs of hate," Sarah McBride, National Press Secretary for HRC, told NBC OUT.
RELATED: LGBTQ Community Most at Risk for Hate Crime Victimization
While the report notes there were at least 21 murders of transgender people this year, McBride told NBC OUT the number could possibly be higher -- and she said accurate data regarding anti-LGBTQ hate crimes is needed in order to fight back against this type of violence.
"Reports of fatal violence against transgender people are routinely silenced, made invisible, underreported and undercounted," said HRC President Chad Griffin and TPOCC Director Kylar W. Broadus in a joint statement included in the report.
The Matthew Shepard and James Byrd Act requires the FBI to track data related to gender-based hate crimes, and the "Matter of Life and Death" and report calls for local law enforcement leaders to "make data reporting a priority" and "make certain that all crimes where there is evidence of prejudice are reported to the Federal Bureau of Investigation."
"We have to continue to push against anti-LGBTQ stigma and prejudice. Making sure the data is more accurate so we can get a picture is a tangible step. We also need law enforcement to be trained and respectful of transgender people," McBride told NBC OUT.
"Pushing against stigma and prejudice means passing comprehensive anti-discrimination laws that protect LGBTQ people from prejudice in employment, housing, public accommodations and federal programs. A lot of people facing violence are those who have faced discrimination in other aspects, those who have been pushed out of their homes and are forced onto the streets. It requires all of us to demand change and to not tolerate hate, and we must push policymakers to fight that same fight," McBride added."