Beth David and Esteban Bravo wanted to create the kind of film that they wished they could have seen as children.
So when the two animation students teamed up together for their college thesis project a year and a half ago, they decided to tell the story of a boy and his crush in a way that would be more resonant with the experiences they had growing up.
"The original pitch was a story between a boy and a girl," David told NBC News. "But it wasn't until we made it about a same-gender crush that the idea really started to take form and resonate with Esteban and I. We realized that we had something that could potentially be really special to us."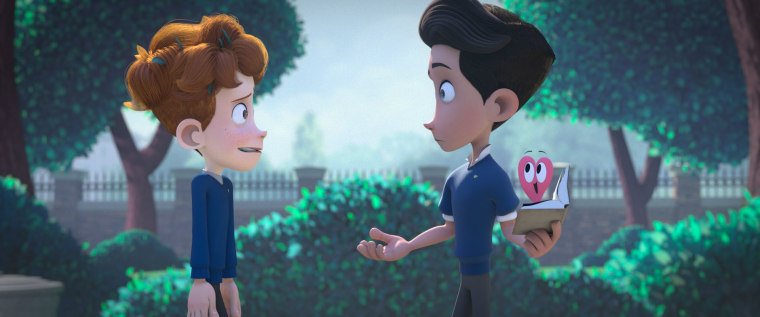 The idea resonated with a lot of people, and the two animation students at Ringling School of Art and Design in Florida were able to raise more than $14,000 on Kickstarter to finance the making of the film last December. When a trailer for the film was finally released in the spring, the short clip went viral across social media and was viewed more than one million times.
Now the completed animated short film — titled "In a Heartbeat" — has just been released on Vimeo and Youtube, and the YouTube clip alone has garnered nearly 2.4 million views in just one day. David and Bravo hope the film can help tackle what they believe is a lack of LGBTQ representation in media and animation.
"There have been a few nods to the LGBTQ community in recent children's programming … but it's very rare that an LGBTQ character is given the spotlight," Bravo said. "Especially in a medium like animation that is predominantly geared towards children and family."
In fact, when Disney made a live action version of its critically acclaimed animated film "Beauty and the Beast" this past spring, a backlash resulted from the depiction of the character LeFou as gay. Censors in Malaysia requested scenes be removed, the film was given a 16 age-plus rating in Russia, and the film was even pulled from a theater in Alabama.
"With ["In a Heartbeat"], we wanted to challenge the preconceived notion that LGBTQ content is not appropriate or suitable for younger audiences," Bravo said. "It's an innocent and lighthearted story about a boy and his crush that we hope will resonate with younger people regardless of their background."
In the story, a school-aged boy is outed by his very own heart, which pops out of his chest to chase down another male classmate on whom the boy has a crush. The film follows the boy as he tries to contain his heart, all the while containing the emotions that are common when a person's crush is revealed.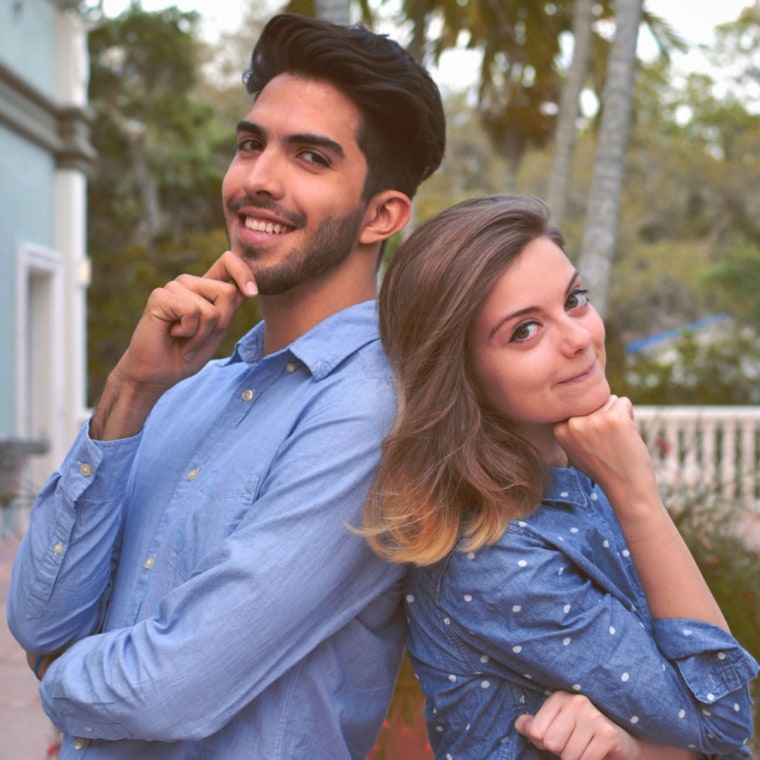 To develop the story, Bravo and David spent a lot of time discussing their own experiences growing up closeted in school, which helped them breathe life into the characters they were trying to create.
"We embodied our characters, and they embodied us," Bravo explained. "Our story in some way became theirs. After having made the film, it just felt like we had written a letter to our past selves."
The two animation students felt a deep connection to the characters they were creating, but were surprised by the initial success of the Kickstarter campaign when they first launched it last November.
"When the Kickstarter gained so much traction, we realized we had something that a lot of people were interested in, and we really wanted to make sure we did the project justice," Bravo said. "The success of it just proves that there are audiences ready and hungry for this kind of content."
And when a trailer for the film was released this past spring and went viral, the two young animators knew they were on to something special.
Though they both admit they have received a small amount of backlash as a result of the film, they say the positive responses they receive far outweigh any of the negative ones.
"When our Facebook page first launched, there was some backlash coming from the weird, angry part of the internet," David said. "But it pales in comparison to the kind and compassionate messages we've gotten since."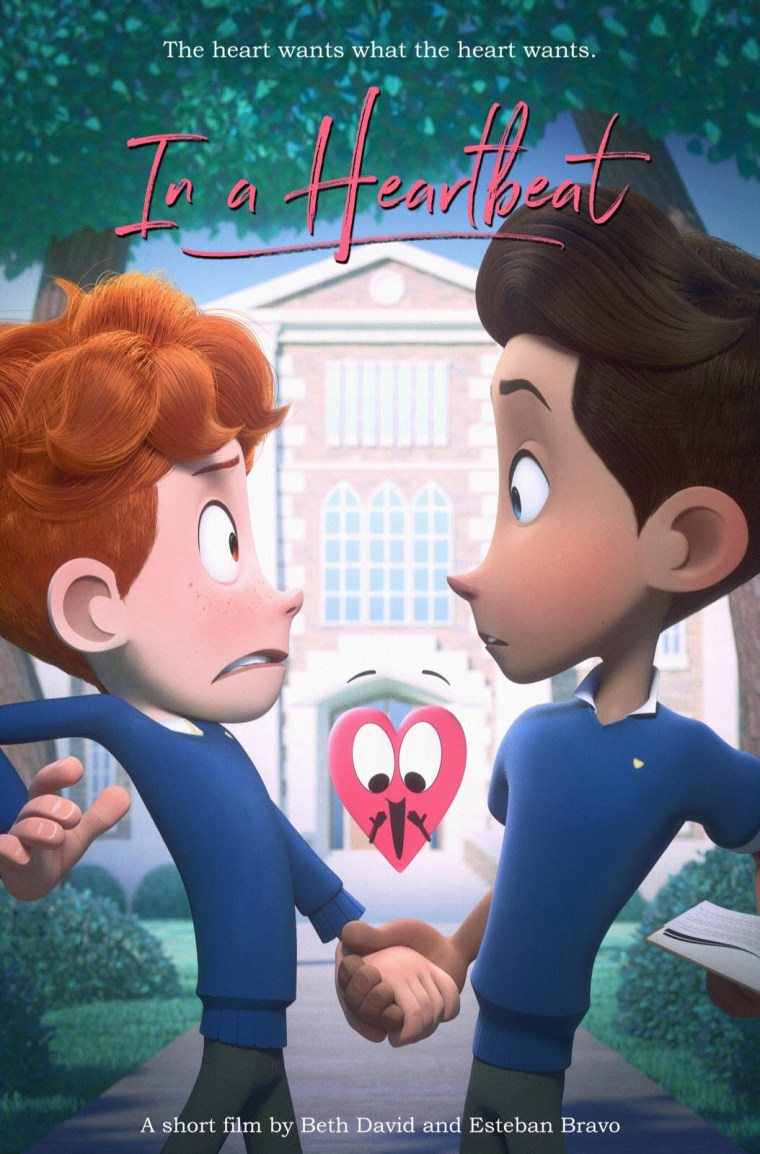 Now that the film is finished and released online, David and Bravo will submit "In a Heartbeat" to different film festivals and continue to bounce ideas between each other about where to take the characters and story next.
"The LGBTQ themes are of course front and center, but ultimately it's a story about a crush," David said. "That's something that almost everyone has experienced and can understand — which is kind of the point we were trying to make, that everyone, even gay kids, go through this."
David and Bravo said telling the story of "In a Heartbeat" was a delicate balance between touching on emotions that can feel quite universal to everyone while still highlighting experiences that can be specific and unique to LGBTQ adolescents who are developing their first crush.
"We tried to tell this story from a genuine place," David said, "and be as emotionally honest as we could about how especially layered this experience is for LGBTQ kids."