Sixty transgender and gender-nonconforming youth from across the country gathered last week at picturesque Big Bear Lake, about two hours east of Los Angeles, for a free summer camp program.
The six-day program, now in its second year, includes kayaking, hiking, drama and other activities one might expect at a traditional summer camp. Camp Laurel, however, also offers optional workshops on transgender rights, sex education and developing healthy relationships. These latter offerings, according to Cris Cardenas, the camp's program director, were designed to help trans and gender-nonconforming campers find and elevate their voices.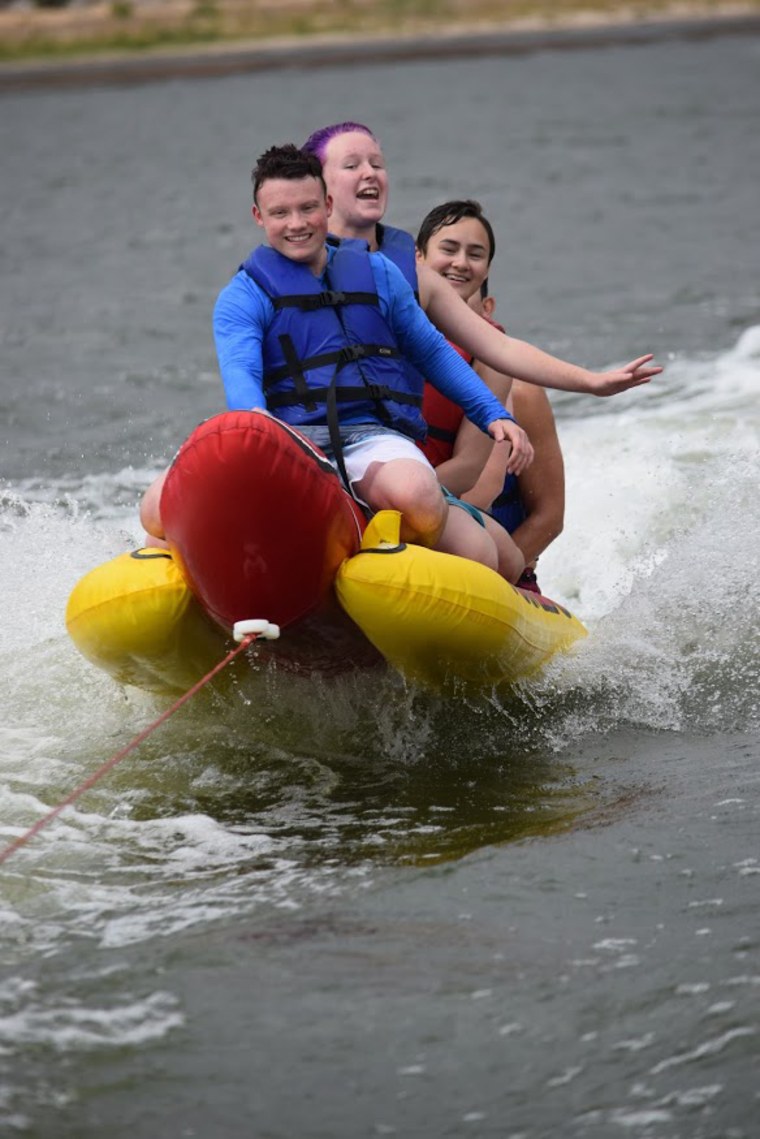 "We really want to create this space where they know they have a voice and can use their voice and know how to put that voice in practice," Cardenas told NBC News. "Once they're back into their own communities and back into their entire lives off the mountain, I want them to be able to know that their story is important, and that they have the tools to tell it by whatever means they choose."
"I really wanted the kids to see a transgender person ... in a position of leadership," said Cardenas, who came out as trans in 2015. "I'm currently living as a transgender male, and it's not a great time for the trans community right now."
Camp Laurel is run by the The Laurel Foundation, which was founded more than 25 years ago. The nonprofit has organized yearly camps for at-risk kids since 1994.
"Our first year, we started out with 14 youth. They were 6 to 16, all infected with HIV and AIDS," Margot Anderson, founder and CEO of The Laurel Foundation, explained.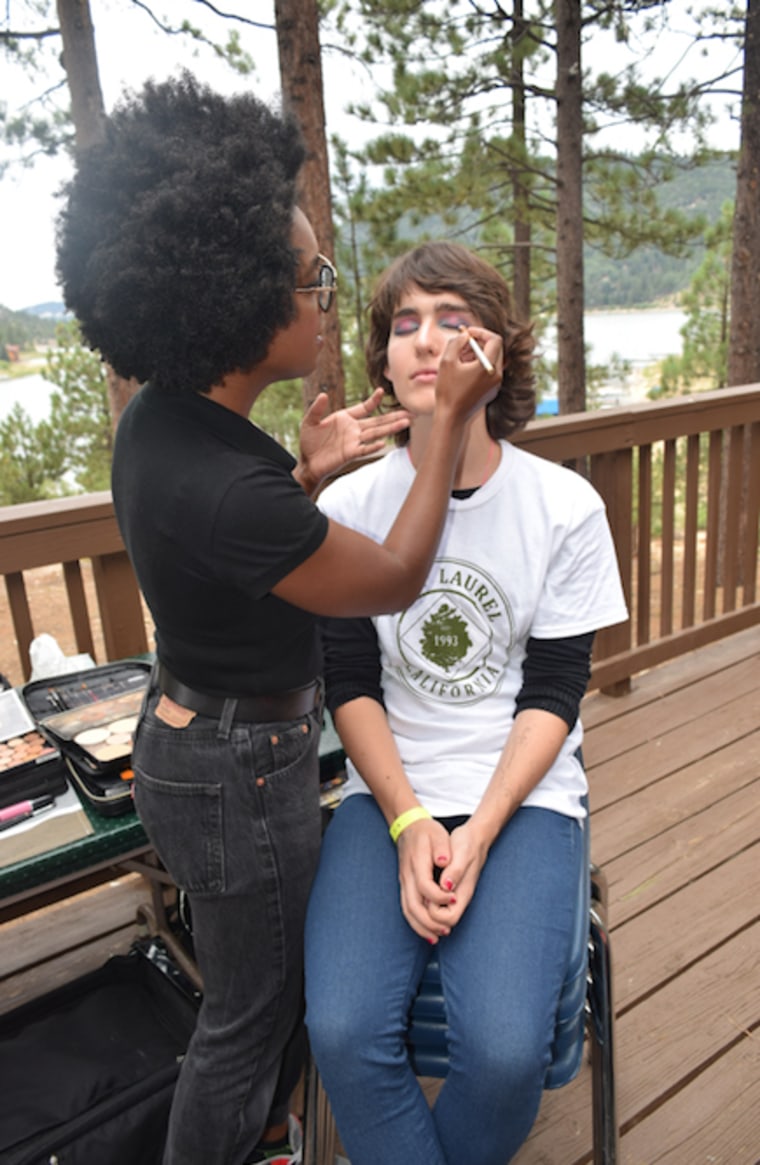 The organization expanded its camp offerings last year, when it launched its inaugural program for transgender and gender-nonconforming youth.
"Two years ago, we discovered that there really wasn't a summer camp in the whole country that offered a free program for transgender and gender-nonconforming youth," Anderson said. "We really felt like this might be something that is needed. So I reached out to the Children's Hospital here in Los Angeles and found out that there is such a need for these kids."
The Laurel Foundation currently provides free camp annually for 500 youth at-risk youth, primarily those with HIV and those who identify as transgender or gender-nonconforming.
An estimated 0.7 percent of youth ages 13 to 17 identify as transgender, according to a 2017 study by the Williams Institute at UCLA Law, and many of these approximately 150,000 young people report pervasive hostility, discrimination and bullying at school. According to a 2017 report by GLSEN, a nonprofit that advocates for LGBTQ youth, 75 percent of trans students reported feeling unsafe at school because of their gender expression.
Ikaika Regidor, GLSEN's director of education and youth programs, said there's a need for transgender-affirming summer camps like Camp Laurel.
"Through GLSEN Research, we know that LGBTQ students who attend schools with supportive educators and GSAs (gay-straight alliances) report higher GPAs, higher self-esteem and miss less school," Regidor explained. "Unfortunately, during the summer, many LGBTQ youth are deprived of these key school supports. Affirming summer camps can be a fantastic way for marginalized youth to feel safe, included and be connected with other youth facing similar struggles."
Camp Laurel is not the first camp for transgender and gender-nonconforming youth. Camp Aranu'tiq, launched in 2009, serves gender-variant campers from across the world at its New Hampshire location.