Last month, "Good Morning America" ran what was supposed to be a cute culture story about the first-grade curriculum of Britain's Prince George.
But when correspondent Lara Spencer mentioned that the 6-year-old boy was studying ballet, she couldn't suppress her laughter. As Spencer said, "We'll see how long that lasts," co-host George Stephanopolous and most of the studio audience also laughed.
Being laughed at for pursuing dance is familiar to almost any boy who studies the art form, especially ballet.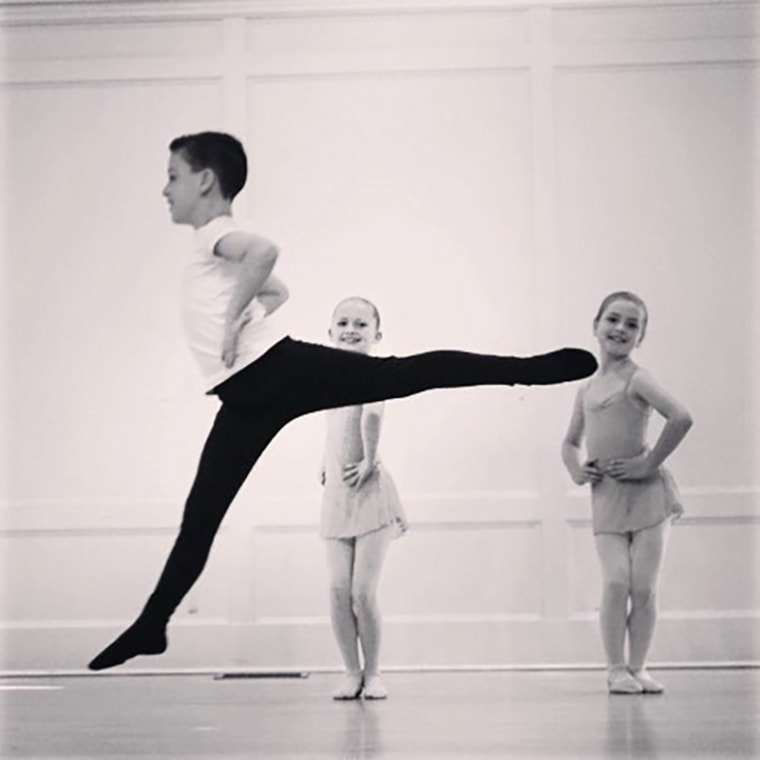 Deidre Tangorra's 9-year-old son, Julius, has been aggressively bullied for dancing. At school, he's been put in a chokehold, tripped and tackled while being called "twinkle toes," "fairy" and other homophobic slurs. He can't ride the school bus because of other kids spitting on him, according to both Julius and his mother.
"If a boy wants to do something perceived as slightly feminine, they're perceived as weaker," Tangorra said. "It's not about being against dance, it's machoness."
Julius had a strong reaction to Spencer's laughter and comments. "When she said it, I felt bad and angry and embarrassed," he said.
Following the TV host's controversial remarks, the dance community rallied to the young royal's defense, and #BoysDanceToo became a trending social media hashtag.
Spencer apologized for her comments and interviewed three male dancers who discussed their careers and experiences with bullying. Yet, the issue of men being perceived as feminine never came up in their discussion and neither did sexual orientation nor gender identity.
The subtext of the apology was that Spencer erred in saying that male dancers aren't masculine, but not that it's wrong to laugh at men who have a feminine side.
Many in the dance community felt it was a missed opportunity to address the root of the stigma male dancers deal with — homophobia and misogyny — especially because these exist within the dance world as well.
James Whiteside is a principal dancer with the American Ballet Theater. As a child, he endured taunts of "sissy" and "fairy" for studying ballet.
His first job was with the Boston Ballet II, a training company that feeds into Boston Ballet, and on his first day, he wore a bright pink shirt to rehearsal.
"A soloist dancer came up to me and told me that color was inappropriate," he said. "I told her, 'Sorry, this is my favorite shirt.'"
Whiteside has tried to carve out a space for himself as a gay man who is not heteronormative in an art form that has for centuries depicted men as princes courting women.
He plays all the heteronormative princes but has been able to give other roles an effeminate interpretation, such as the wicked sorcerer von Rothbart in "Swan Lake" and the villain Iago in "Othello," because their sexuality is not defined in the plot. Villains often are the only characters where playing queer is an option. Relegating queer representation to evil characters is not unusual and can perpetuate stereotypes of queer people as predators.
Where Whiteside can really explore his feminine side is mainly in side projects. He blends male and female technique in his music video "WTF" and takes a stand against ballet's homophobes (he also performed this live for Madonna at her birthday party earlier this year). At Paris Fashion Week in June, he danced down a runway for Thom Browne in a tutu and pointe shoes. At Ballet Theater, if he gets to wear pointe shoes, the iconic ballerina shoe, it's usually meant as a joke.
"I'd love to do something where I can show off a little bit for real, and not just for comedy," he said.
But Spencer's laughs were a reminder to Whiteside of just how far most people are from being ready to see more variation in gender roles onstage.
"If we push queer representation too much, those people in the GMA audience will never come to the ballet," he speculated.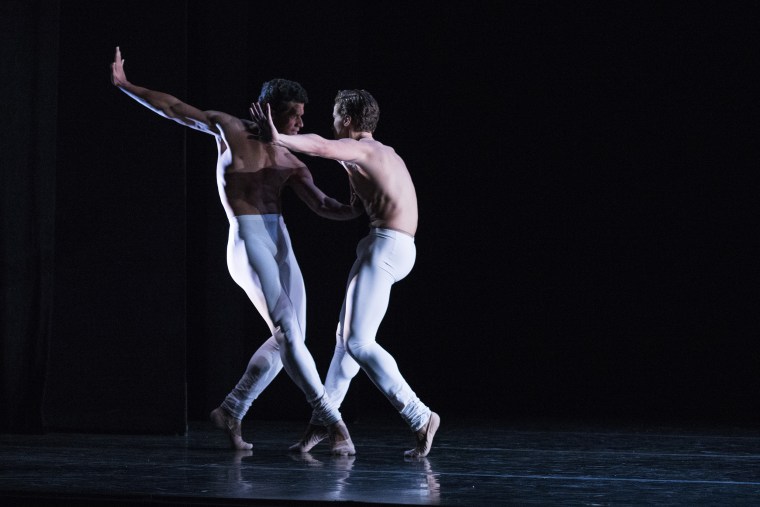 That conflict is something Adam Sklute, director of Ballet West in Salt Lake City, often grapples with. An openly gay man, Sklute said that Salt Lake is generally a gay-friendly city, despite Utah's conservative politics and its being home to the Mormon Church, which opposes same-sex marriage.
Sklute has programmed a few contemporary works with same-sex male duets that he said were well-received. But when he presented a work that featured a clearly romantic duet between two women, including a kiss, some board members opposed the production and then insisted he put a sign in the lobby that the performance was "recommended for mature audiences only."
"We've had shows with stabbings and shootings, but two women kissing needs a warning?" Sklute said. "But the audience was ready. Most rolled their eyes and chuckled at that sign."
Sklute said he'd like to have more opportunities for non-heteronormative representation, but he has to balance that against selling tickets.
"If 'Sleeping Beauty' and 'The Nutcracker' are our biggest sellers and we need to stay alive, how can we produce them with swapping gender roles?" he said.
Last year, Chase Johnsey, a male dancer who identifies as gender-fluid and uses masculine pronouns, made history in English National Ballet's production of "Sleeping Beauty" as the first male dancer to perform an ensemble role traditionally danced by a woman.
It was a milestone, but the role was not in pointe shoes, and the heavy costume concealed his body, making it almost impossible for the audience to know they were witnessing a gender-crossover. Since then, Johnsey hasn't been offered any more such roles.
Sklute said that in the Ballet West Academy, there are students who are transgender.
"I'm very happy to have them," he said, but acknowledged the hurdles they may face when they audition. "The challenge will be where they go as they get older, what can we produce for them, what roles can they dance?"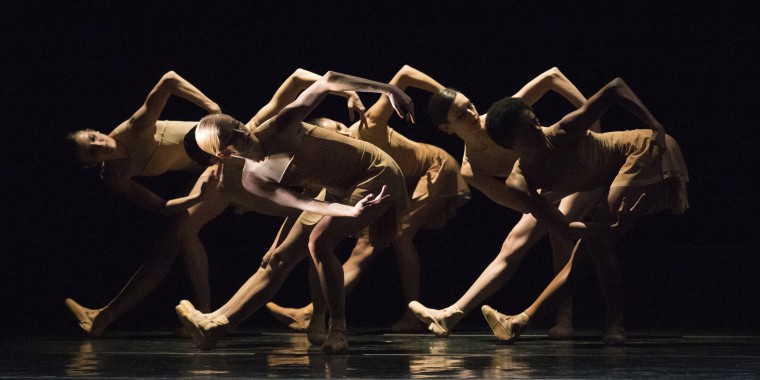 There are no exact numbers on how many male dancers are gay, but many in the field estimate it's roughly 50 percent, meaning it's not uncommon for straight men to be ballet dancers. In response to homophobic bullying, however, some male dancers — both gay and straight — play up their proximity to women.
"I absolutely felt like I had to parrot that I get to be around the girls in leotards and lift girls," Whiteside said. "And I'd repeat it so I could convince them I was the same as them."
But most boys studying ballet just want to focus on their classes and not have to defend their masculinity or assert their femininity.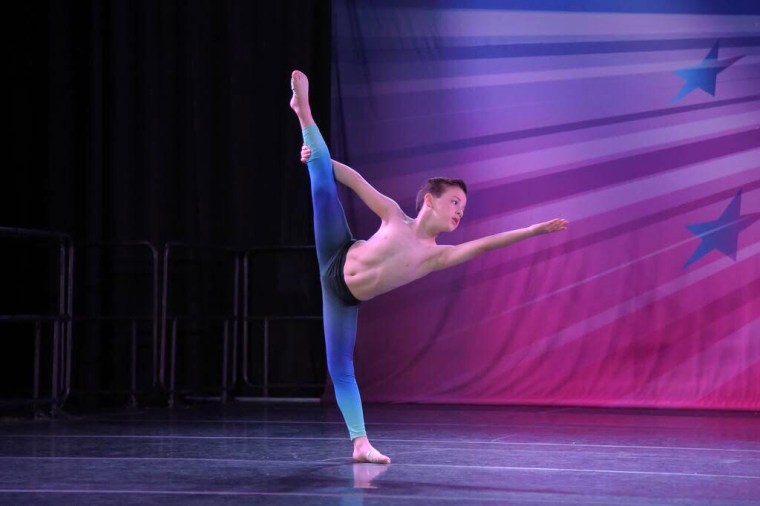 Julius, the 9-year-old taking dance lessons, said he is the only boy in the various classes he takes. This past summer, he attended The Male Dancer Conference in New York City, a five-day gathering for boys to take classes together and discuss the challenges they face. He described it as "the best experience ever."
"I didn't know so many boys liked to dance," he said. "I thought I was just one in a million, but there's a bunch. I made lots of friends."
He said that despite the physical violence and verbal abuse he has experienced as a boy who dances, he has no plans to stop dancing.
"Going onstage is just so much fun," he said. "I'm not one of those people who gives up."