Health care facilities across the U.S. are making "tremendous strides" toward LGBTQ-inclusive care, according to a new report by national LGBTQ advocacy group Human Rights Campaign.
The organization's annual Healthcare Equality Index (HEI), now in its 11th year, found "remarkable progress" in areas including transgender-specific policies for patients, transgender-inclusive benefits for employees and LGBTQ-patient-care training for staff.
"This year has ushered in a new high watermark in LGBTQ inclusion in health care," HRC President Chad Griffin said in a statement.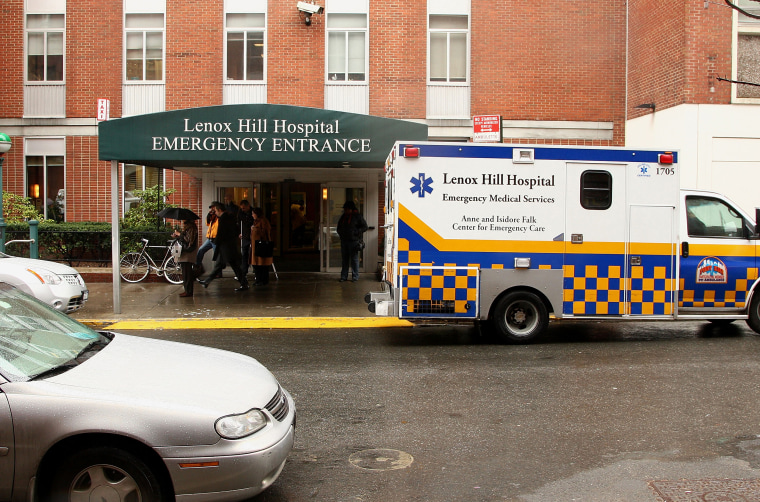 The report's authors surveyed and researched more than 1,600 health care facilities for the HEI report, exploring metrics such as nondiscrimination policies, patient services, staff training and employee benefits. The facilities included hospitals, health clinics, student health centers, fertility treatment centers, nursing homes and long-term care facilities. Of the facilities included, a record 626 volunteered to participate, and an additional 900 non-participating facilities were researched for the report.
The report found near perfect adoption of LGBTQ-inclusive nondiscrimination policies and significant strides toward LGBTQ-inclusive care — especially for transgender patients — at the more than 600 participating facilities. Of the non-participating facilities, HRC found a slight improvement over last year's results but much lower adoption rates of LGBTQ-inclusive policies when compared to the participating facilities.
While Griffin applauded the overall positive trend found in the report, he situated the findings amidst what he called "all-out assaults" on LGBTQ rights "from the highest levels of government."
Griffin specifically pointed to the creation of the Division of Conscience and Religious Freedom at the Department of Health and Human Services. The purpose of the new division, according to the Health Department, is to "restore federal enforcement of our nation's laws that protect the fundamental and unalienable rights of conscience and religious freedom." Griffin, however, said the new department would be "likely to put LGBTQ people, women, and others at risk of discrimination" in health care settings under the guise of religious liberty.
Despite the uncertain political environment, Tari Hanneman, director of HRC's Health Equality Project and one of the report's authors, told NBC News the report found "tremendous growth on a number of best practices" that HRC has been recommending since last year.
LGBTQ NONDISCRIMINATION POLICIES
"There is nothing [in federal law] that says that a hospital has to provide LGBTQ-inclusive care," Hanneman explained. It is for this reason, she added, it is crucial for health care facilities to create their own nondiscrimination policies.
The first criteria of the HEI report concerns the existence of a written patient-nondiscrimination policy — a "bill of rights" — that includes both sexual orientation and gender identity, as well as ensures equal visitation rights for LGBTQ families.
While nearly all (99 percent) the participating health care facilities were found to have an LGBTQ nondiscrimination policy that includes both sexual orientation and gender identity, the prevalence of such a policy among the additional 900 facilities researched by the HRC was significantly lower.
Only 63 percent of these non-participating facilities had patient-nondiscrimination policies that included both sexual orientation and gender identity, and only 53 percent had an LGBTQ-inclusive employment nondiscrimination policy. The vast majority of these 900 hospitals (93 percent), however, did have an equal visitation policy for LGBTQ families.
TRANSGENDER-INCLUSIVE CARE
The report found significant improvement in the quality of care provided to transgender patients at participating health care facilities across the U.S. For example, HRC recorded more than 70,000 hours of staff training in LGBTQ patient-centered care at these 626 facilities, with a third of those hours being transgender-specific training. Hanneman said these findings reveal a "demand and appetite" for training regarding how to best serve trans patients.
While trans-inclusive health care information was limited at the 900 non-participating facilities that were researched, 47 percent of the participating institutions indicated that their "facility has a policy or policies that specifically outline procedures and practices aimed at eliminating bias and insensitivity, and ensuring appropriate, welcoming interactions with transgender patients." This percentage is up from 39 percent last year and 21 percent in 2016.
These transgender-inclusive policies, according to the report, include using a patient's preferred name and pronoun, guidelines for room assignments and bathroom access, and a protocol for accessing hormone therapy.
Stressing the need for transgender-specific training, the report cited a 2010 Lambda Legal study that found nearly three quarters (73 percent) of transgender respondents and more than a quarter (29 percent) of lesbian, gay and bisexual respondents worried about being treated differently by health care providers. The Lambda Legal report also found more than half of transgender respondents believed they would be refused medical treatment for being transgender, and 70 percent of them reported experiencing past discrimination by a health care provider.
"EQUALITY LEADERS"
The report designated 418 of the participating health care facilities "LGBTQ Healthcare Equality Leaders." These facilities received scores of 100 (the highest possible) on the 2018 Healthcare Equality Index by adopting a substantial number of LGBTQ-inclusive policies and practices. The northeast was the region with the most LGBTQ Healthcare Equality Leaders (132 facilities), and California (83 facilities) and New York (77 facilities) were the states that came out on top.
While New York and California have state laws that provide legal recourse to LGBTQ patients and employees should they experience discrimination, the report notes that a number of states that do not have such laws boasted a high number of LGBTQ Healthcare Equality Leaders.
LGBTQ Pennsylvanians, for example, do not enjoy statewide nondiscrimination protections. Yet 34 health care facilities in the state voluntarily participated in HRC's report and the state has the 5th highest number of LGBTQ Healthcare Equality Leaders, with 19 facilities.
"Even in states where you don't have friendly policies, you can do this," Hanneman stressed.
While there is still much room for improvement, Hanneman said the growing committment to LGBTQ-inclusive care seen at many health care facilities across the country is a heartening sign in an uncertain political climate for LGBTQ rights.
"It is more important than ever for these institutions of everyday living to step up and provide these nondiscrimination protections to their patients and their employees," she said.