Christa Leigh Steele-Knudslien, 42, was well known in the Massachusetts transgender community for her activism, her friends say. She launched the first New England Trans Pride event a decade ago, and she and other advocates later started the Miss Trans New England Pageant, which brought together trans women from across the region, according to A. Vickie Boisseau, who officiated at her wedding last April.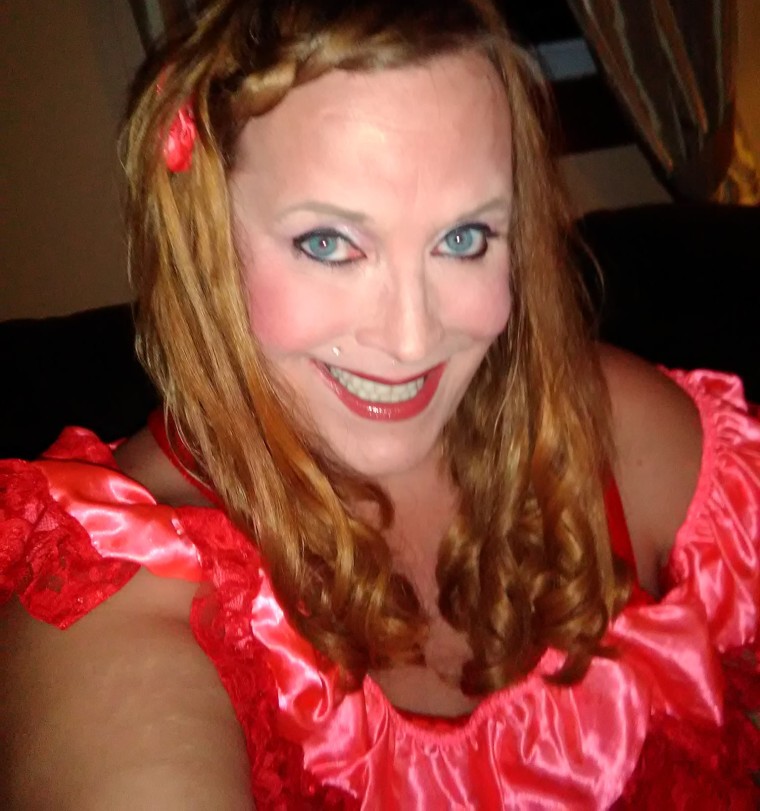 "Her thing was always that transgender women are beautiful and need a venue for trans women to be seen as beautiful," her longtime friend Justin Adkins said.
But Steele-Knudslien's activism came to a tragic on Friday, when she was found stabbed and beaten to death in her Western Massachusetts home. Her husband, Mark Steele-Knudslien, was charged with her murder and pleaded not guilty on Monday, days after police say he admitted hitting her with a hammer and stabbing her after an argument.
Christa Leigh Steele-Knudslien is the first known transgender person to be killed this year, according to national LGBTQ organizations GLAAD and Human Rights Campaign (HRC).
Jennifer Wahr, an LGBTQ counselor and advocate at the Elizabeth Freeman Center in Berkshire, Massachusetts, a local anti-domestic violence organization, said the community is "devastated" by her murder.
"Every time this happens is a tragedy that leaves a hole in our communities, both locally and nationally," Wahr said. "We urge people to advocate within their own communities and nationally for services that provide support for individuals experience intimate partner violence and to always take threats of violence seriously."
Mark Steele-Knudslien, 47, admitted in an interview that he killed his wife, police said in a statement filed in the Northern Berkshire District Court, MassLive.com reported.
He said he hit her several times with a hammer and then stabbed her in the back with a large knife before wrapping her body in a tarp, police said.
He told investigators they got into an argument and he "snapped," adding that she was "always belittling him," police said, according to MassLive.com. He turned himself in at the police department on Friday, telling officers he had done "something very bad," police said.
He was held Monday without bail. His attorney didn't immediately respond to an email seeking comment.
The transgender community faced its deadliest year on record in 2017, according to HRC, which reported that 2017 saw "at least 28 transgender people fatally shot or killed by other violent means."
According to a 2015 report published by the Williams Institute at the UCLA School of Law, 31 percent to 50 percent of transgender people experience intimate partner violence during their lifetime. The organization also found barriers for trans people seeking help for domestic abuse, including the risk of "outing" oneself when seeking help and the lack of LGBTQ-inclusive resources.
"Every time this happens is a tragedy that leaves a hole in our communities, both locally and nationally."
Elizabeth Wahr
Mara Keisling, executive director of the National Center for Transgender Equality (NCTE), told NBC News that domestic violence against transgender women is often overlooked, and trans women face structural obstacles to getting help.
"There are certainly acts of violence against trans women from strangers, but a lot of the murders that have happened over the last few years have been domestic violence or intimate partner violence," she said. "Just because it's your spouse doesn't mean the case isn't related to transphobia."
"These murders are primarily young, low-income transgender women of color, and that's important to understand," Keisling added. "Young people, people of color and transgender people are all disrespected, and much more susceptible to violence."
A survey of 28,000 transgender people conducted by the NCTE in 2015 reported that 42 percent of its respondents said they had experienced intimate partner violence.