A transgender woman in El Paso, Texas who was seeking court protection in a domestic violence case last week was arrested by federal agents for a suspected violation of U.S. immigration law, the county attorney's office said Thursday.
The woman, who was not identified, had received a protective order for the domestic violence claim. She was arrested by federal agents from Immigration and Customs Enforcement (ICE) following that hearing, the office of El Paso County Attorney Jo Anne Bernal said.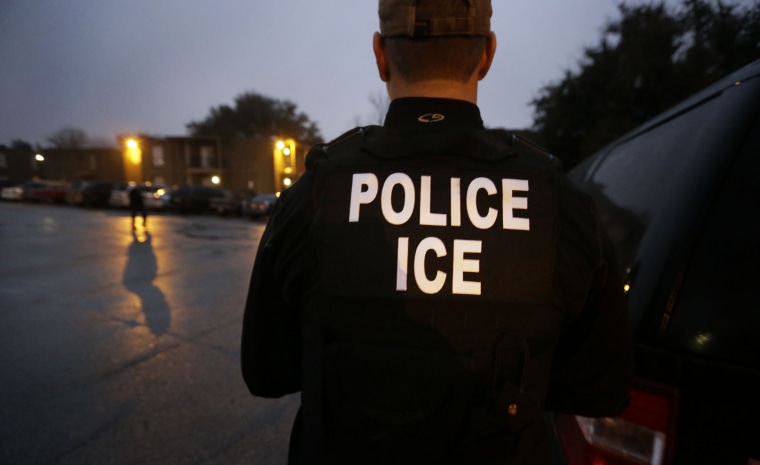 Officials at ICE were not immediately available for comment and Bernal's office said it would provide more details on the case later on Thursday.
An arrest affidavit filed in federal court said the suspect was a Mexican citizen who was illegally in the United States and has previously been deported from the United States. The person has been convicted of crimes including stealing U.S. mail and assault, the affidavit said.
"We were stunned that ICE would go to these lengths for someone that is not a violent criminal," Bernal was quoted as saying by local TV station KFOX 14.
Bernal said there were no state warrants out for the woman and it appeared she was arrested after ICE received a tip that she would be in court, the TV station said.
Related: Was It Legal for ICE to Arrest Young Immigrant with DACA Status?
The El Paso case comes in the wake of a crackdown on illegal immigration by new U.S. President Donald Trump.
U.S. immigration officers last week arrested more than 680 people they said were in the country illegally in a broad enforcement action that alarmed immigrant rights groups.
The woman is being held at the El Paso County jail under a federal detainer, Bernal's office said.