A legal battle between the state of Idaho and a transgender inmate seeking to undergo gender- confirmation surgery may be headed to the nation's highest court.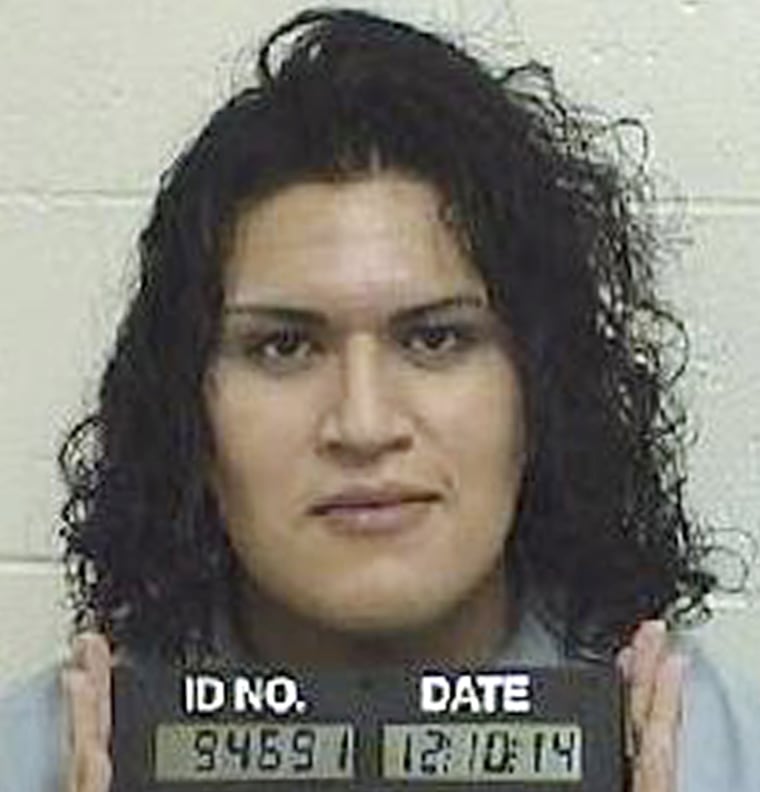 Gov. Brad Little announced Thursday that Idaho has appealed to the U.S. Supreme Court to overturn a lower court's ruling requiring the state to pay for inmate Adree Edmo's surgery. To deny Edmo sex reassignment surgery, the 9th U.S. Circuit Court of Appeals ruled last year, would constitute a violation of the Eighth Amendment, which protects against "cruel and unusual punishment."
"The Ninth Circuit's decision goes against the text and original meaning of the Eighth Amendment and contradicts more than four decades of Supreme Court precedent," Little said in a statement Thursday. "The taxpayers of Idaho should not have to pay for a procedure that is not medically necessary."
Edmo's lawyers, however, have repeatedly asserted that the surgery is a medical necessity, a view upheld by the courts. In the eight years since her conviction, she has attempted to self-castrate twice due to her gender dysphoria, which she was first diagnosed with in prison, according to court documents. Gender dysphoria, according to the American Psychiatric Association, "involves a conflict between a person's physical or assigned gender and the gender with which he/she/they identify."
"The record before us, as construed by the district court, establishes that Edmo has a serious medical need, that the appropriate medical treatment is GCS [gender confirmation surgery]," the 9th Circuit wrote in its decision. The court added it was also clear "that prison authorities have not provided that treatment despite full knowledge of Edmo's ongoing and extreme suffering and medical needs."
Edmo, who has a history of suicidal ideation, could be at risk should her surgery continue to be denied, her lawyers and the courts have said. A 2019 study in the American Journal of Psychiatry found that transgender individuals who received gender confirmation surgeries were less likely to suffer anxiety, depression and suicidal behavior.
"When the government takes control over a person's life, they have certain obligations that they may not otherwise have," Sarah Warbelow, legal director at the Human Rights Campaign, a national LGBTQ advocacy group, told NBC News. She said previous courts have affirmed that the government must provide people in prison with necessities, including medically necessary procedures, adding that the 9th Circuit's decision "is not a unique or novel interpretation of the Eighth Amendment."
Warbelow said the state's attitude toward transgender people is out of touch with the majority of the country, including those in Idaho.
"Sadly, the elected officials in Idaho both in the Legislature and the governor have taken a particularly hostile attitude towards transgender people," she said, referring to legislation that passed in the state earlier this year. One measure bars trans girls from participating in school athletics according to their gender identity, and the other prohibits people from changing the gender listed on their birth certificates. Both laws have since been challenged in court.
"The governor is doubling down on that attitude and willingness to harm transgender people by appealing this lawsuit," Warbelow added.
It is unclear if and when the Supreme Court will take up Little's appeal. In December, the high court declined to hear a similar case from Texas, allowing a lower court's decision — that denial of gender confirmation surgery for a trans inmate does not violate the Eighth Amendment — to stand.