Detective Kim Bogucki joined the Seattle Police Department because she wanted to help children. For nearly 30 years she has done just that through her work as an officer, but eight years ago her career took an unexpected turn.
In 2008, Bogucki was working with young girls whose mothers were in prison through a program called Girl Scouts Beyond Bars. She felt the mothers should know why a police officer was meeting with their children, so she went into the Washington Corrections Center for Women to meet with them. Bogucki could never have imagined that meeting would be the first page in the next chapter of her life.
During her first visit in 2008, Bogucki asked the inmates, "If there was something someone could have said or done to change the path that led you here, what would it have been?"
None of the inmates answered her question at that initial meeting, but when Bogucki returned months later she discovered one inmate, Renata Abramson, had been collecting responses.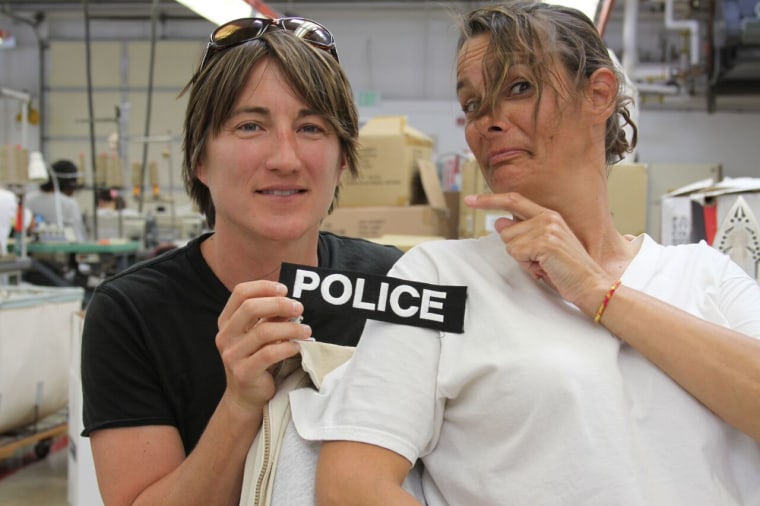 "When I returned a couple of months later I was handed a stack of papers –- the answers. I didn't ask them to think about it after the initial meeting. They didn't have answers to the question during our first meeting. It organically came together. We had to get over our misconceptions about one another," Bogucki told NBC OUT.
At that moment, The IF Project was born. Bogucki and documentary director Kathlyn Horan are co-founders of the organization, which aims to assist inmates, reduce recidivism and utilize the experience of the inmates to help youth stay out of trouble.
Horan began documenting Bogucki's work in the prison, planning to create "education pieces for youth outreach," but the women wanted to share their words, and Bogucki and Horan were bonding with the women. As a result of spending nearly a decade with this group of women, Bogucki and Horan decide to turn their footage into a documentary.
"The IF Project" film focuses on Bogucki's work growing the organization and follows a group of women throughout their time in prison and after their release.
With a combination of footage from early meetings and Bogucki's interaction with the women after they leave prison, the documentary shows the tight bonds that were formed and the progress the women have made.
In addition, Bogucki is shown bringing former inmates into rooms full of young people to hear stories from those who have lived the life Bogucki hopes they will avoid. Viewers get to see the entire process and the result, which is a detective working alongside people who were previously incarcerated to improve the next generation.
The documentary is very different than the other video work Bogucki has done for the project. "In the education pieces I am behind the camera, and I am not on screen at all. The documentary is very different, and I didn't know it would become a documentary. I just wanted to show these women's lives and put a human face on these stories," she told NBC OUT. "The IF Project" made the film festival rounds, and is airing on Logo September 14.
Bogucki and Horan's work did not stop when the credits rolled. The IF Project includes various projects, including writing workshops with inmates, and the duo still intend to release educational videos for youth.
"I don't know what my life would be like without this project," said Bogucki. "It really has brought so much joy and light, as well as frustration, because we have yet to make a dent in incarceration in this country, and for me getting these stories out is the way to get people -- like I did -- to change how they see things."