India's top court unanimously ruled on Thursday that individual privacy is a fundamental right, a verdict that will impact everything from the way companies handle personal data to the roll-out of the world's largest biometric ID card program.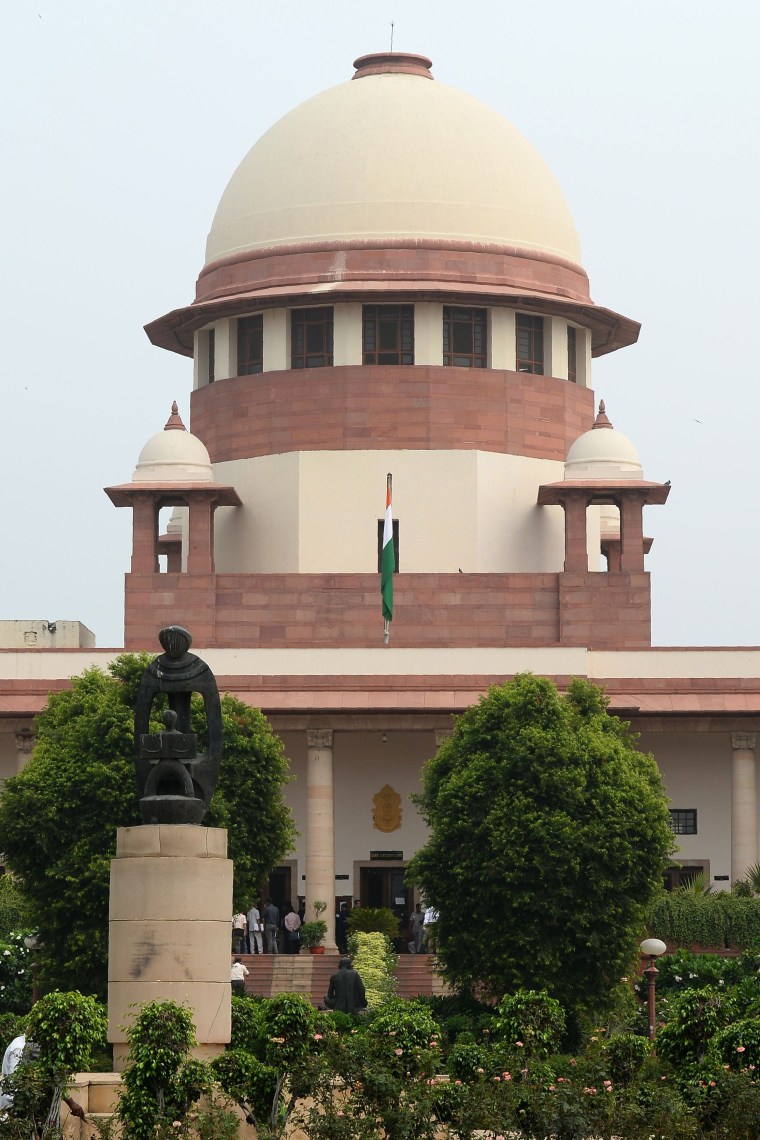 A nine-member bench of India's Supreme Court announced the ruling in a major setback for the Narendra Modi-led government, which argued that privacy was not a fundamental right protected by the constitution.
The court ordered that two earlier rulings by large benches that said privacy was not fundamental in 1954 and 1962 now stood overruled, and it declared privacy was "an intrinsic part of the right to life and liberty" and "part of the freedoms guaranteed" by the constitution.
"This is a blow to the government because the government had argued that people don't have a right to privacy," said Prashant Bhushan, a senior lawyer involved in the case.
Constitutional experts believe the judgment has a bearing on broader civil rights, and a law that criminalizes homosexuality (Section 377 of India's penal code). Lawyers say the judgment will also have an impact on a ban on the consumption of beef in many states and alcohol in some states.
Related: Love Is in the Air on India's First LGBTQ Radio Show
In his personal conclusion, Justice Sanjay Kishan Kaul wrote privacy is a fundamental right and it protects the inner sphere of an individual from interference from both state and non-state actors and lets individuals make autonomous life choices.
"The privacy of the home must protect the family, marriage, procreation and sexual orientation," Kaul wrote.
Jessica Stern, executive director of LGBTQ human rights group OutRight Action International, applauded Thursday's privacy ruling.
"Anyone who believes in human rights should be celebrating," Stern told NBC News. "The right to privacy is not just an LGBT issue but one that impacts nearly all aspects of modern life."
Related: Secret Online Group a Safe Space for India's LGBTQ Community
Stern noted, however, that LGBTQ Indians "still face discrimination and criminalization because of Article 377." Section 377 of India's penal code bans "sex against the order of nature," which is widely interpreted to mean gay sex, and can be punished with up to 10 years in jail. The rule dates back to the days of British colonial rule in India.
"To truly respect privacy, the government of India must now strike down this archaic law," Stern said.
Thursday's privacy ruling is the second landmark decision to come from the Supreme Court this week. On Tuesday it ruled that a law allowing Muslim men to divorce their wives instantly by uttering the word "talaq" three times was unconstitutional, in a major victory for Muslim women who have spent decades arguing it violated their right to equality.