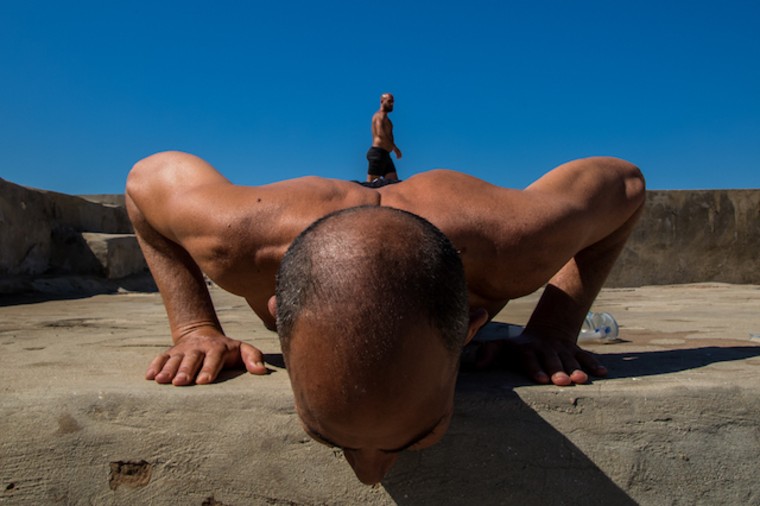 An international photo competition in Amsterdam is showcasing gender and sexual diversity, challenging how LGBTQ communities are normally represented in visual media. Starting out as an inclusivity project by Dutch LGBTQ rights group COC, now in its sixth edition, the Pride Photo Award selects both documentary and artistic style photography aimed at diversifying mainstream perceptions of identity.
"We want to work on visibility," Pride Photo Award project manager Joeri Kempen said. "Whenever there is an article about LGBTs, we see images of half naked men dancing on boats, or we see men dressed in drag. What we don't see is regular people. You seldom see lesbians, and you never see bisexuals. They're completely invisible. We want to correct these images that we often see in the media."
Boasting more than 3,000 global entries from photographers of all levels and sexualities, the Pride Photo Award, first held in 2011, was initially intended to provide a platform for LGBTQ photographers, but as Kempen told NBC OUT, "Gay photographers don't specifically have a problem with getting their images shown. The problem is usually getting images of LGBTs shown."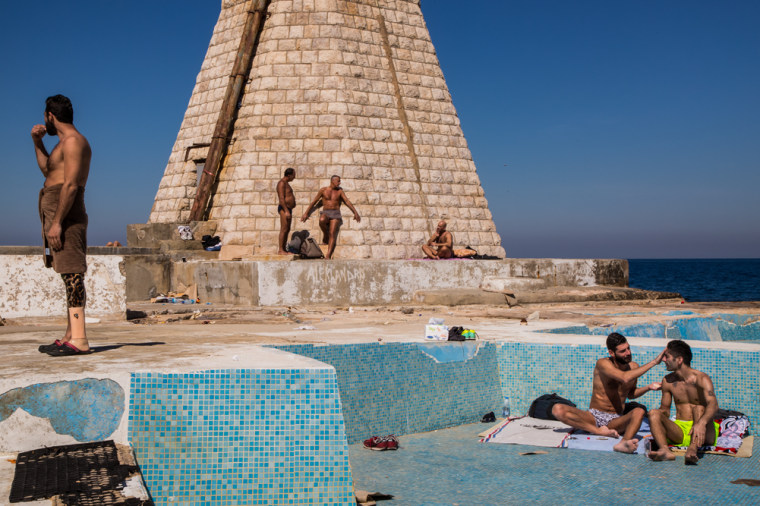 The media's depiction of sexual orientation, whether photography, film or the written word, has improved substantially alongside the fight for gay rights. While LGBTQ media monitoring groups like NYC-based GLAAD saw LGBTQ characters increase from 64 to 84 on cable television during the 2015-2016 season, stereotypes still occur, creating unhealthy portrayals for those watching.
"The issue of LGBTQ representation has been of interest to me since the late 1990s," said American photographer Kris Sanford, who received third prize in this year's Pride Photo Award 'Open' category. "I came out as a lesbian in the early 1990s and struggled at first to find confidence in that identity. There were fewer role models then. In my own family history, there were no couples that mirrored my own intimate relationships."
Scouring antique stores for old photographs from the 1920s to the 1950s, Sanford, 41, explores her own identity in her submission, "Through the Lens of Desire." Digitally editing the images, Sanford subtly alludes to homoerotic relationships, creating the queer past she fantasized about.
"Gay and lesbian couples of that time period likely lived in the closet," Sanford said. "This project brings a contemporary rereading to old photographs to address sexuality and relationships in a subtle way."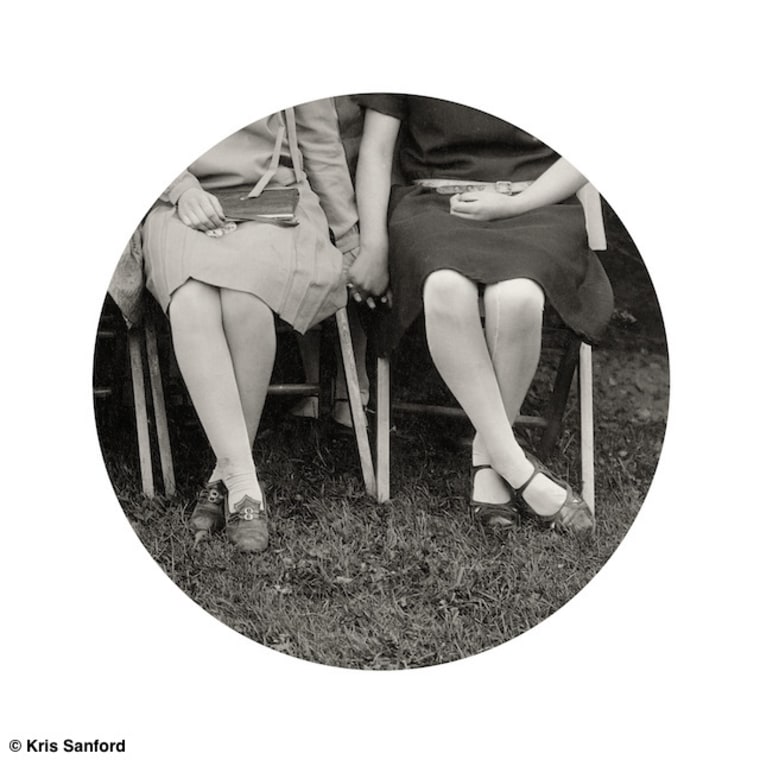 Questioning the cultural constructs of feminine and masculine, and how those traits are perceived contemporarily, the Pride Photo Award strives to create positivity surrounding non-conforming gender identities, ridding the stigma still associated with LGBTQ communities.
"We look for images that change people's ideas about what is LGBT and what is gender," Kempen explained. "In the West, especially regarding gender, we have a dichotomy. We know only male and female, whereas in a lot of cultures they are aware of at least three, sometimes even five different gender identities."
Experiences from other countries, either documentation or personal, are evident throughout this year's selection. Ukrainian photographer Lana Yanovska's submission, "Polarity," for example, poses individual subjects in both male and female roles, reflecting on the emphasis society places on gender. The photo essay received first prize in the competition's "Insiders/Outsiders" category.
"I was confused for a boy very often in my life, so the project emerged from my own experience," Yanovska, 34, told NBC OUT. "The project is about androgyny. Androgynous people don't fit in the typical gender boxes. 'Polarity' plays with stereotypes and norms, showing the wide spectrum of what is considered 'feminine' or 'masculine.'"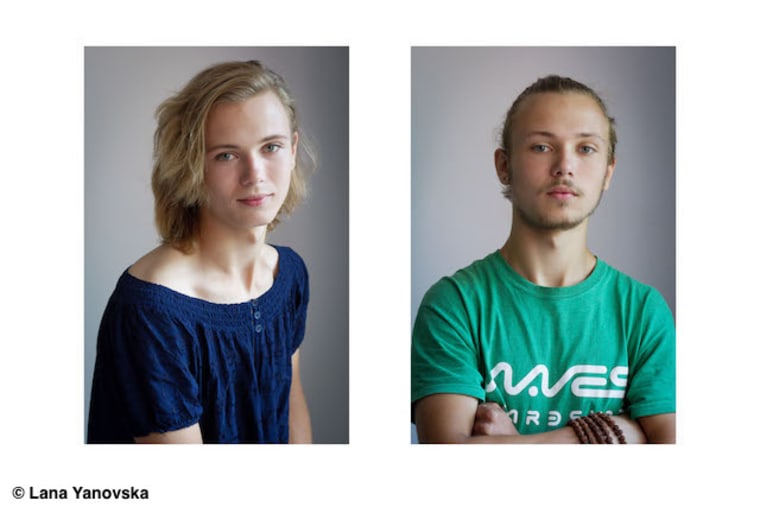 Nude portraits of gender non-conformists, shown in photographer Rowan Renee's winning submission in the "Open" category, similarly question commonly held perceptions of gender and sexuality. By applying an obsolete photographic process –- wet collodion -- Renee, 30, forces viewers to engage with his proud-to-be-queer subjects.
"These images implicate a revision to history, filling in the gaps where society did not allow gender non-conformity to be visible," Renee, an American photographer, said. "Through the formal choices that disorient these images in time, I work to deconstruct heteronormative conventions of the nude body towards more diverse representations."
Narratives illustrating the ongoing fight for LGBTQ acceptance worldwide also embody the Pride Photo Award. This year's overall winning image, taken by Turkish photographer Akin Celiktas during Istanbul's banned Gay Pride march, demonstrates a continued improvement to mainstream culture's focus on LGBTQ issues.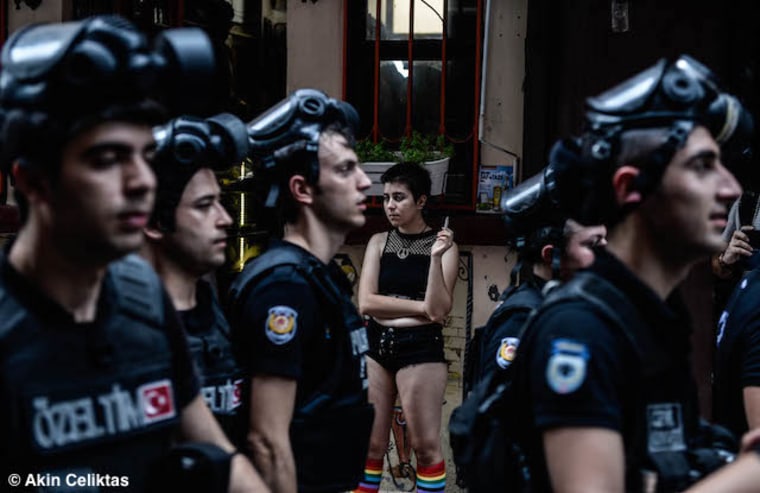 "Visibility is very important for any minority but especially LGBTs," Kempen said. "Minorities are usually born into their own minority groups and automatically become part of a community. With LGBTs, that's normally not the case. You're usually born into straight families. So It's extra important for people to be aware of the existence of LGBTs so that they can recognize people and help them on their way."
The Pride Photo Award 2016 winners are being exhibited at Old Church in Amsterdam until October 16. From October 27 through November 27, a selection of images will be shown at Bologna's Museum of Modern Art as part of the Gender Bender festival.