NEVADA, Iowa — A man has been imprisoned for burning an LGBTQ flag that was flying at a church in central Iowa.
Adolfo Martinez, 30, of Ames, was sentenced Wednesday to 15 years for the hate crime of arson and given a year for reckless use of explosives or fire and 30 days for harassment. The sentences are to be served consecutively, Story County court records said.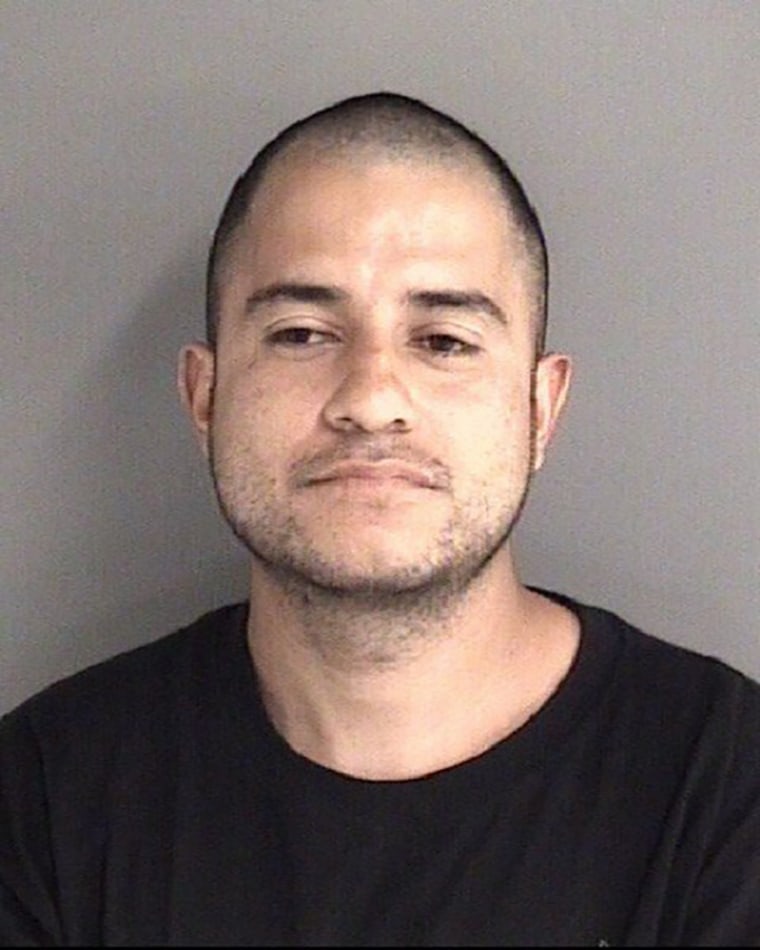 A jury convicted Martinez in November. He'd been arrested in June. At the time of his November conviction, KCCI reported that the "habitual offender" charge filed against Martinez called for a lengthier penalty. Hate crime charges also carry enhanced penalties.
He's said he tore down the flag that had been hanging from the United Church of Christ in Ames and burned it because he opposes homosexuality.
Courtney Reyes, executive director of One Iowa, a statewide LGBTQ advocacy group, said while her organization appreciates the seriousness with which this biased incident was addressed, "we will continue to strive for a justice system which values restoration over punishment and helps individuals like Adolfo Martinez understand the harm that they've caused."
"Hate crimes against the LGBTQ community are a serious matter as they inflict distinct emotional harms on their victims, and strike fear into the communities they target," Reyes told NBC News. "That said, true justice should always strive to be about rehabilitation, reconciliation, and healing communities. It is difficult to see how a 16-year prison sentence accomplishes any of those goals."