When Israel's first out transgender soldier was making plans to enlist in the Israeli Defense Forces (IDF) — mandatory for all Israeli citizens — in 2012, all he wanted was to wear a men's uniform. The soldier, who was assigned female at birth, asked a military psychologist for assistance. What he got instead was a "mental mark" on his record, an indication that he had a mental health issue.
While the Israeli military had allowed gays and lesbians to serve openly since 1993, it did not have a written policy on how to deal with transgender personnel, who were "frequently discharged — voluntarily or involuntarily — under the guise of mental health issues," according to a report from the Palm Center, a U.S.-based think tank focused on issues surrounding gender and sexuality in the armed forces.
"I don't need to explain how frustrated and even mad I was at that time, but after I cooled down I decided I'm going to prove [the psychologist] wrong. And I'm going to succeed, and I'm not going to let her or any of this nonsense affect my service," the soldier, who asked to be identified only as Captain Shachar, told NBC Out.
Related: In a First, Openly Transgender U.S. Service Member Promoted
Shachar entered the military as a female. He wore the women's uniform his first day of service. It was almost identical to the men's, but to the soldier it was like wearing a dress.
"For me it was unacceptable in any way," the 23 year-old explained. He decided to confide in his commander for help.
"I told her everything, and of course, I was the first person she ever met who identified as transgender," he said. "The first question [she asked] was, 'How can I help? What do you need?' I was shocked actually, and I told her, '[a] men's uniform.'"
Regulations at the time prevented her from providing a men's uniform, he said, but she was able to get him a unisex one. "From that moment on, I never wore a woman's uniform again," Shachar said.
Though there were no policies at the time on how to deal with transgender soldiers, Shachar's commanders treated him with respect, according to the captain. He said they even encouraged him to come out to his peers during officer training. After one of his fellow cadets gave a talk about the LGBTQ community, Shachar's commander asked him to tell his own story.
"I was super nervous and changed my mind about it like eight times," he said. "I just remember how I opened it by saying that I want to tell them my personal story, but not in order for them to better know me, but in order for them to be better officers in the future."
Shachar said his fellow cadets respected his gender identity and asked him a lot of questions.
"I think it was one of the first times I felt normal, I felt like everybody else, I [was] judged only by my professional performances and my job and not by anything else," he said.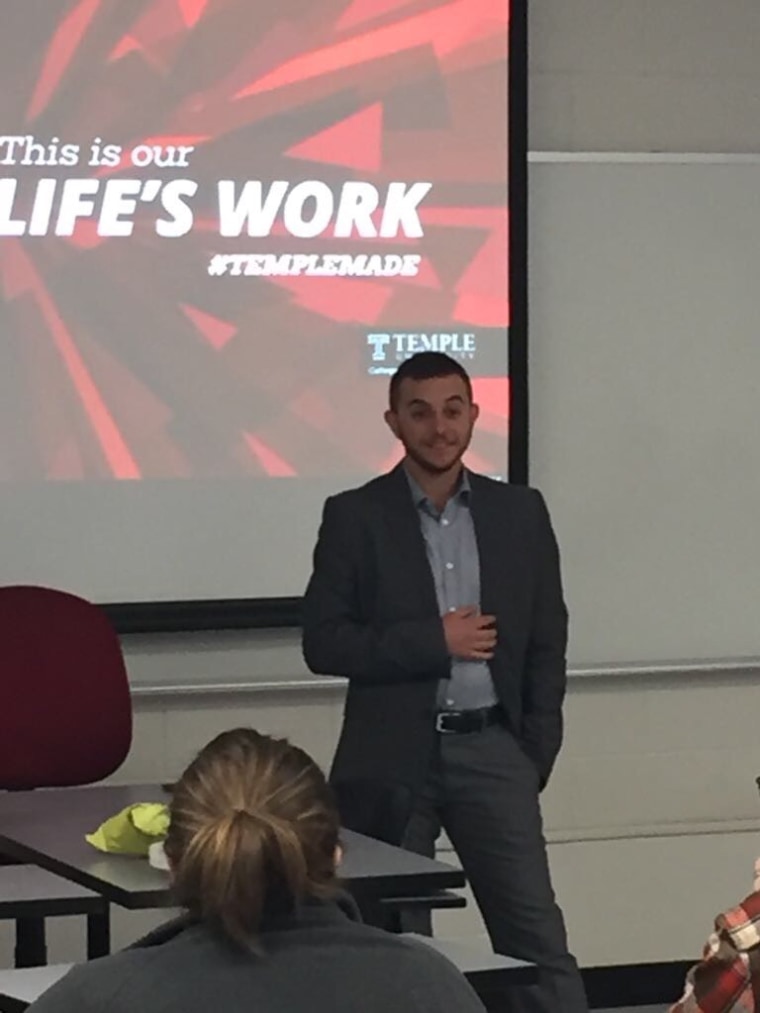 At the end of 2013, Shachar became the first enlisted Israeli solider to medically transition. Because Israeli law requires health insurance to cover transgender medical needs, his military insurance covered the costs of his hormone therapy and surgeries. After his story was reported in the Israeli media, the IDF public affairs office received a call from a transgender man who wanted Shachar's advice about enlisting.
"Of course, I spoke to him," Shachar said. "And after him came another one, and another one, and another one, and I realized that there is something bigger going on. This is not only about me anymore."
Shachar volunteered to act as a liaison to the military's gender affairs office. He said he advises the department on how to support transgender personnel, and mentors soldiers who are transgender.
"One of the first things I did as consulting to the gender affairs office was to make sure that nobody else would have to be marked with this 'mental mark' only because [of] gender identity," he said.
Captain Shachar said he took part in writing the IDF's official policy on integrating transgender service members in the military in 2014. The new policy makes all positions open to transgender personnel as long as health, aptitude and security considerations are met, according to the Palm Center report.
"It gives me a sense of purpose," he said. "It make me feel like maybe my service can do good to others inside the military and not only outside. Not only defend my country, but also help people inside the Israeli society to have a better experience."
Related: Transgender Service Members Discuss Military Life Post-Ban
Some pro-Palestinian groups have accused the IDF of "pink washing," or being progressive on LGBTQ rights as a way to distract the public's attention from accusations of human rights violations. Shachar insists that is not the case.
"I think the IDF is progressive with LGBT rights and human rights in general, towards its own soldiers and towards others," he said.
Shachar currently serves in the Planning Directorate, an elite department responsible for long-term strategic military planning. He credited the IDF with giving him the courage to come out.
"It actually may sound cheesy or something, but it gave me the confidence and the ability to believe that my gender identity is not a problem," the soldier concluded.