The show was cast, the scripts were distributed and choreography rehearsals were already underway for the joint middle school and high school production of "You're a Good Man, Charlie Brown," scheduled to take place in February at Covenant Christian School in Palm Bay, Florida.
But so far, most of the drama has taken place offstage after the show's director was fired for being gay earlier this month.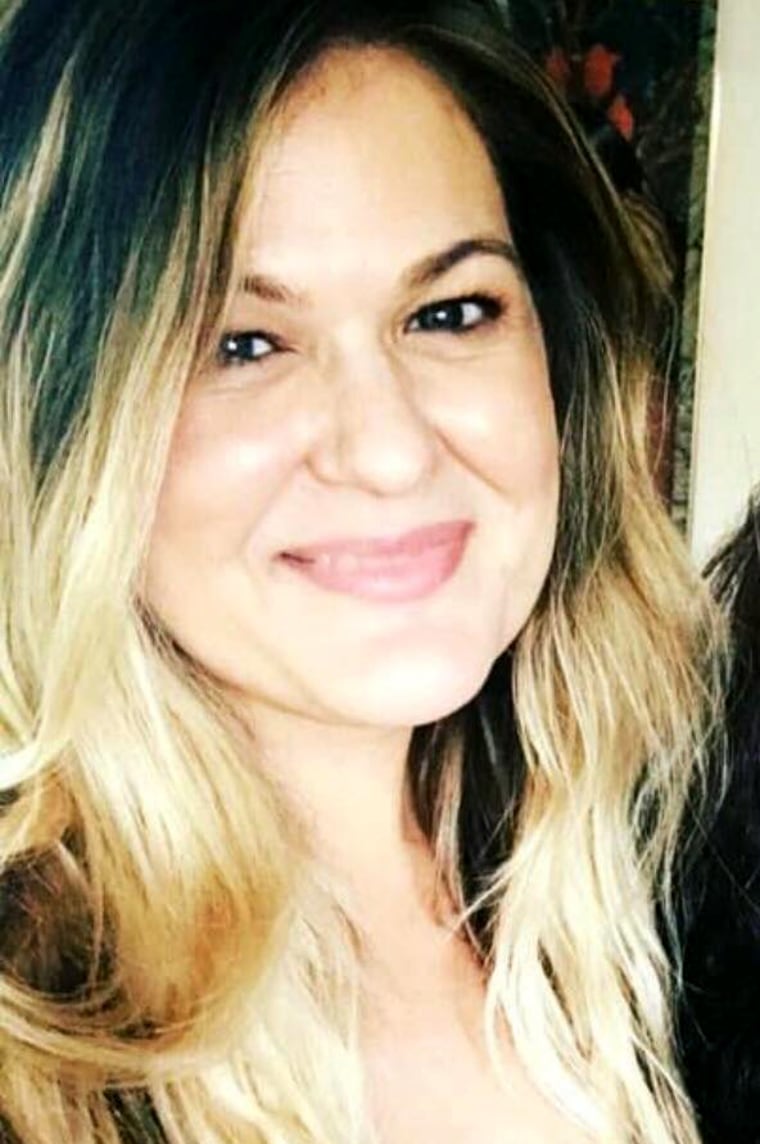 The director, Monica Toro Lisciandro, a theater teacher, arrived at the school and began prepping for rehearsal on Oct. 2 as she did every Wednesday when she was unexpectedly called into a meeting with school administrators.
"They told me that someone called the school with allegations against me and said I was in a relationship with another woman, that I attend pride events and that I host 'homosexual' activities at the studio," Toro Lisciandro told NBC News. "I spent 35 years of my life in the closet, and I'm not going back. What was I going to say? I told them, 'Yes, it's true.'"
Toro Lisciandro owns the Viera Studio for the Performing Arts, a local business that offers acting, musical theater and dance classes, as well as a program called the Rainbow Project — a volunteer youth group that she called "an LGBTQ safe haven." The group, which operates as a separate entity from Covenant Christian School, meets approximately twice a month to work on projects pertaining to suicide prevention, mental health awareness and other salient issues in the community.
After the meeting, during which she said she was lectured about sin and instructed she could no longer teach at the school, Toro Lisciandro went to the rehearsal and acted as if nothing had happened.
"I taught that day and acted like I was coming back to the kids," Toro Lisciandro said. "It was traumatic. … It's hard to stomach that the message they're sending is you can't be gay and be a teacher."
According to Toro Lisciandro, school administrators sent parents an email stating that she had to stop teaching for "personal reasons." That contradicted a statement sent to NBC News by the school, which confirmed that Lisciandro had been fired because of her sexuality.
"Covenant Christian School also requires that all employees must agree to and model our position on human sexuality, which is based on the biblical teaching that asks all Christ followers to abstain from any sexual activities outside of a one-man, one-woman marriage," the school wrote in an email. "Teachers are asked to believe, model and instruct students in all matters of faith, including its doctrines."
Toro Lisciandro said that while she had worked at the school for nearly three years, she was never explicitly told about a rule regarding the sexuality of staff members. She identifies as Christian and thinks it's harmful to insinuate that being gay is the antithesis of religious faith.
"For me, the biggest thing is the kids. I want them to know it's OK to be gay and that God loves you," Toro Lisciandro said. "Some students have come out since the real reason behind why I am no longer teaching there has gotten out, which makes me so happy … and I really want change to happen so no student has to face what I face."
Florida, like most states, has no laws explicitly prohibiting workplace discrimination based on sexual orientation or gender identity. And in February 2016, the Palm Bay City Council, which oversees the district where Covenant Christian School is, rejected a proposed human rights ordinance that would have protected LGBTQ people from being unfairly evicted from their homes or fired from their jobs.
Though Toro Lisciandro has no plans to sue the school, she said she plans to continue speaking up.
"We're going to fight until the end so things change for the future. Our voice is our biggest gift," Toro Lisciandro said. "Theater has always been a safe haven for me. It's given me so much that I want to pass on."
Toro Lisciandro's experience is not unique. Last week, a third employee was fired from an Indianapolis Catholic school in a growing controversy over the institution's treatment of LGBTQ staff and their allies. And earlier this year, Vice President Mike Pence's wife made news after returning to a Virginia religious school that bans LGBTQ employees and students.
While there is no federal law that explicitly protects workers from anti-LGBTQ discrimination, workers in some parts of the country are covered by state laws, local ordinances, federal court rulings and federal EEOC rulings, according to the Movement Advancement Project, an LGBTQ think tank. Florida and Indiana, however, are not among the 21 states that explicitly protect LGBTQ workers. This legal patchwork could come to an end next year, depending on how the Supreme Court rules on three cases before it involving LGBTQ employment discrimination.