/ Source: Associated Press
NEW YORK — Former Vice President Joe Biden is writing the foreword to a memoir by transgender activist Sarah McBride, who made history when she addressed the Democratic National Convention last year.
McBride is now national press secretary for the Human Rights Campaign, a leading LGBTQ-rights organization. Her book, scheduled to be published in March by Crown Archetype, is titled "Tomorrow Will Be Different: Love, Loss, and the Fight for Trans Equality."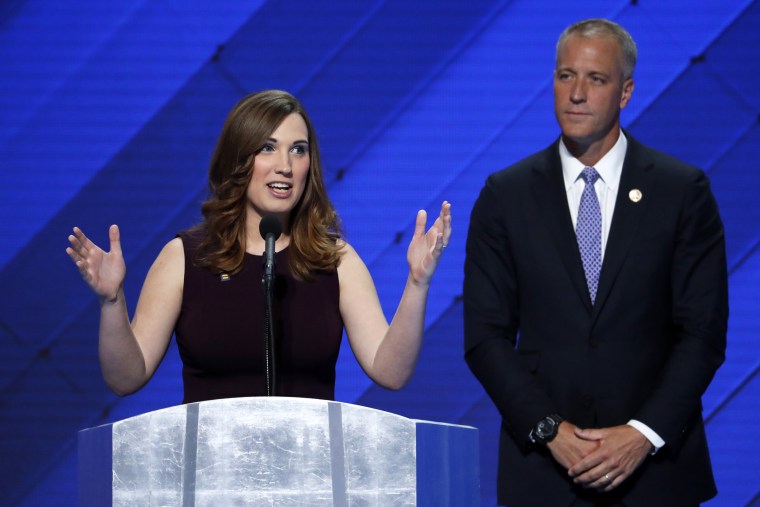 McBride, 27, first made headlines in 2012 when, at the end of her term as student body president at American University, she came out publicly as transgender in the student newspaper.
She went on to serve as an intern in the White House that year, the first openly transgender woman to do so. After graduating from college, she helped lead a successful effort to pass gender identity nondiscrimination protections in her home state of Delaware.
In 2016, she became the first openly transgender person to speak at one of the major political parties' national conventions.
Related:Joe Biden Calls on Trump Admin to Condemn LGBTQ Crisis in Chechnya
During her White House internship, McBride met and fell in love with Andrew Cray, a transgender man and fellow activist. Cray was diagnosed with terminal cancer in 2014 and died just a few days after they married.
In her speech to the Democratic Convention, she evoked her love of Cray.
"Will we be a nation where there's only one way to love, one way to look, one way to live?" she asked. "Or will we be a nation where everyone has the freedom to live openly and equally?"
Biden, who represented Delaware in Congress for many years, writes in the draft version of his foreword that transgender equality is "the civil rights issue of our time."
Related: Hate Violence Against Trans People Still 'Disturbingly Common'
"It's about freeing the soul of America from the constraints of bigotry, hate, and fear, and opening people's hearts and minds to what binds us all together," he writes. "And that's what makes Sarah's book so powerful."
McBride's political activism began as a high school student in Delaware. In 2010, she worked for the election campaign of Biden's son Beau when he was the state's attorney general. Beau Biden died in 2015.