Actor Jonathan Slavin has appeared on various television shows over the course of his career: "ER, " "Better Off Ted" and "Castle" to name a few. At the moment he is pulling double duty over at ABC –- Slavin is a series regular on "Dr. Ken" and has a recurring role on the network's new series, "Speechless."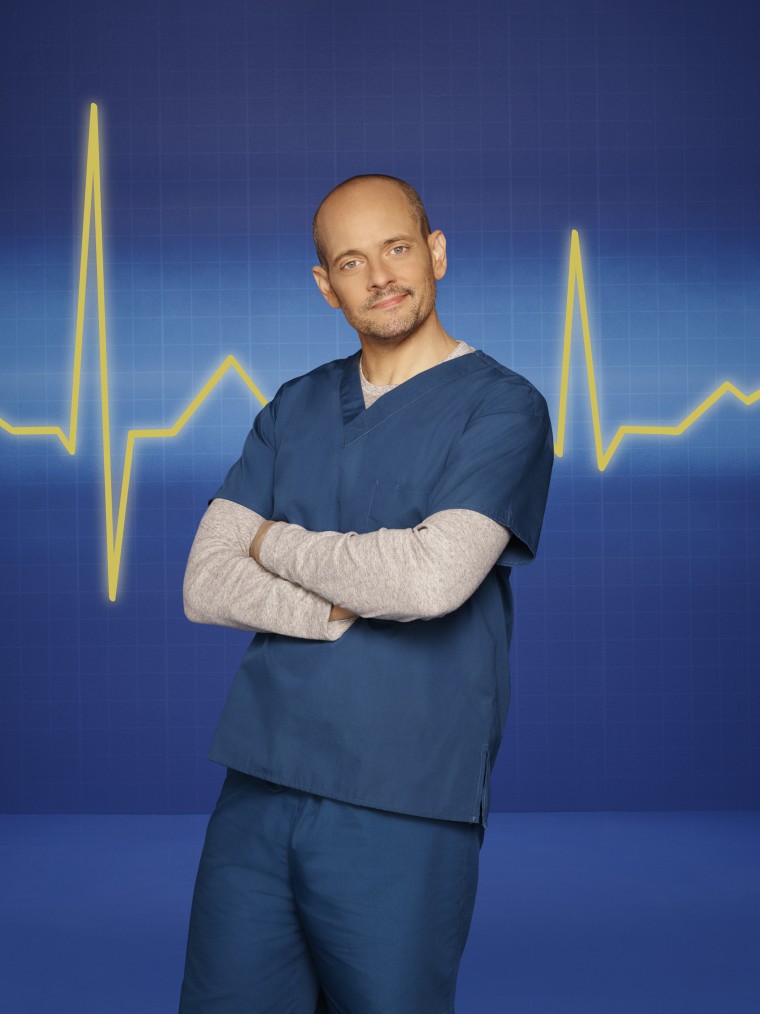 "Dr. Ken" is a comedy starring Ken Jeong, which begins its second season on September 23. In it, Jeong plays Dr. Kendrick "Ken" Park, and the comedy focuses on his home and work life. Slavin plays Clark Leslie Beavers on the series, a registered nurse who works with Dr. Park and hangs on the doc's every word.
Slavin was excited about playing Clark, a wonderfully collaborative experience thanks to showrunner Mike Sikowitz. The character of Clark was not a gay character until Slavin was cast in the role.
"We did the pilot the way it was originally written, then I was asked if I wanted Clark to be gay or straight, and I would always rather play a gay character, so I asked for that," Slavin said, "Mike Sikowitz is so great, because he has a strong vision, but he also paints with the palette that he has."
The first season saw Clark enter into a relationship with Connor, played by Stephen Guarino, which is a storyline Slavin believes to be truly important.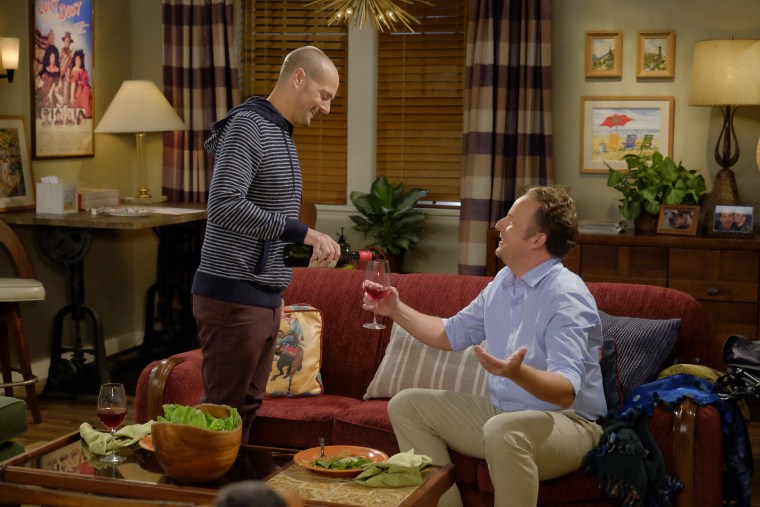 "I would have been a lot less suicidal if I could've turned on the TV and seen gay people in a relationship and have it not be a big deal" Slavin said.
Connor brings out the sweetness in Clark, which is a major contrast to his typically boisterous demeanor. The actor had only positive things to say about Guarino, calling him "fantastic" and a "really funny guy."
"Dr. Ken" viewers will be seeing more of Clark and the rest of the supporting cast in Sesason 2. "The ensemble feel in the show is much stronger in season 2," Slavin noted. "We're all kind of involved in everything, and Suzy Nakamura's character [Dr. Allison Park, the wife of Jeong's character] ends up taking a job at the HMO." A move that will bring the two parts of Dr. Ken's life even closer together when the comedy returns.
In terms Clark's specific storylines for the upcoming season, Slavin provided details about how his romantic and platonic relationships with shift. "It seems like we are moving in a direction where there's a little less hero worship of Ken, but Clark still really loves him."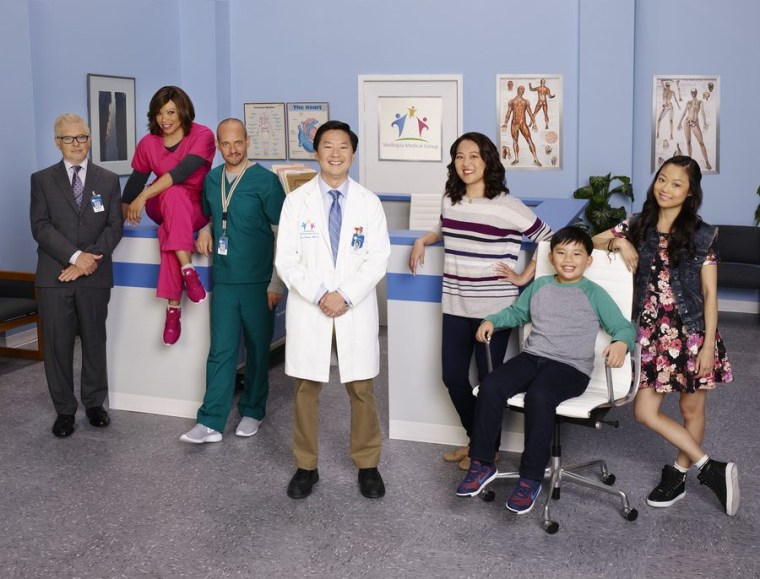 Viewers will also see Clark's relationship with Damona, played by Tisha Campbell-Martin, get stronger, which the actor attributes to his great dynamic with Campbell-Martin. "It's really easy for us to find a dynamic where we are really funny together. We have a lot of trust and bounce off one another."
The relationship between Connor and Clark will also develop in Season 2. Slavin teased that the duo's relationship will get more intense. "Things are getting quite serious between Clark and Connor this year," he added.
If that were not enough, the actor is keeping very busy with a recurring role on ABC's new comedy "Speechless." The series centers on Maya DiMeo, played by Minnie Driver, a mom who will do anything for her family, including her teenage son J.J., who has cerebral palsy. Slavin plays Mr. Powers, one of J.J.'s teachers.
Slavin describes Mr. Powers as a "well-meaning and overly political correct teacher" who goes a bit too far when welcoming J.J. to his class. "It's really fun to play him, because he's sort of horrible, and he doesn't know he's horrible."
The one thing both shows have in common –- they are part of ABC's diverse programming slate, and that's something Slavin takes tremendous pride in. "I feel really passionately about being part of these diverse shows."