Family Research Council President Tony Perkins, who buys into the notion that natural disasters are God's wrath against gay people, was forced to flee his home by canoe after it was swamped by the floods that have been ravaging Louisiana.
Calling it a disaster of "near biblical proportion," Perkins said on his group's radio show that he is now living with his family in a camper.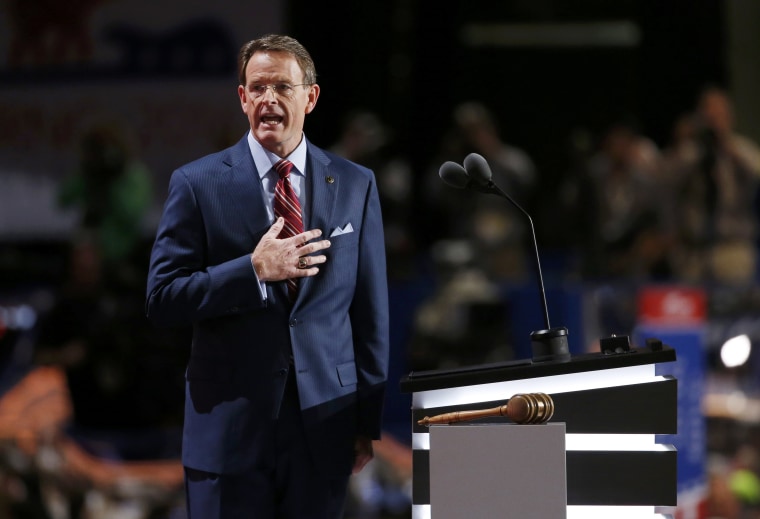 "This is unlike anything we have seen before," Perkins said. "In fact we had to escape from our home Saturday by canoe … We had about 10 feet of water at the end of our driveway. Our house flooded, a few of our cars flooded."
Perkins asked his followers for prayers and spun what happened to him as proof that God considers them "worthy of suffering for His sake."
"Use this as an incredible, encouraging spiritual exercise to take you to the next level in your walk with an almighty and gracious God who does all things well," he said.
Last September, when Hurricane Joaquin was battering the Bahamas and threatening the nation's eastern seaboard, Perkins was singing a different tune.
Perkins was interviewing a rabbi who also opposes gay marriage and who suggested that Joaquin might strike Washington as payback for the "desecration of marriage."
"There are those on the left who like to mock these things," Perkins agreed. "There's a long line of historical tradition here where we, not so much in recent years, but they have stepped back and said, is God trying to send us a message?"
Perkins has a long history of anti-gay statements and the Family Research Council has been labeled a hate group by the Southern Poverty Law Center.