Kevin Hart, who previously faced backlash over remarks deemed homophobic, is coming under fire for comments he made to Lil Nas X as the rapper explained why he waited to publicly come out as gay.
In an episode of HBO Sport's "The Shop: Uninterrupted," the rapper was asked about his coming out, which he did in a tweet on the last day of Pride Month in June as his song "Old Town Road" topped the country charts. The song stayed atop the Billboard Hot 100 list for a record-smashing 19 weeks.
Before Lil Nas X could offer an explanation, Hart chimed in to ask: "He said he was gay, so what?"
The rapper, whose real name is Montero Lamar Hill, was then asked why he felt it was necessary to publicly reveal his sexuality. Lil Nas X told the group of men which included Hart and athletes Rob Gronkowski and Kevin Love among others, that growing up he was taught to "hate" homosexuality.
"Why you growing up to hate it?" Hart asked the rapper.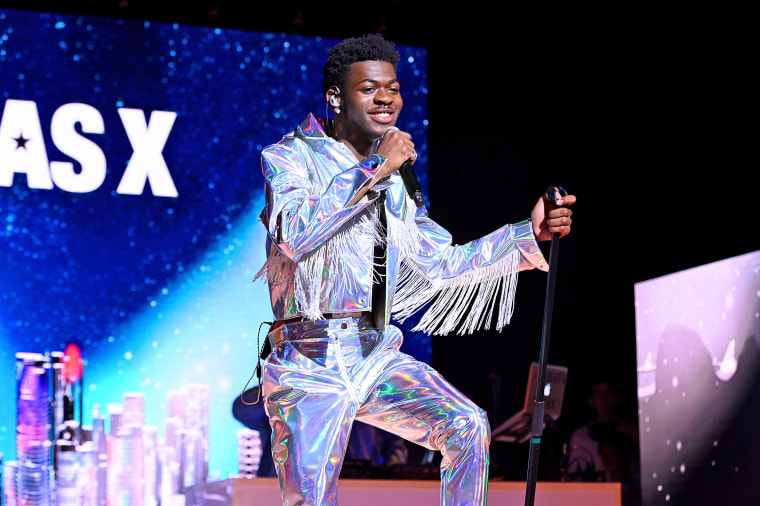 "C'mon now. If you really from the hood, you know," Lil Nas X responded, referring to the stigma against homosexuality in the black community.
The rapper then explained that he chose to come out because he was already at the top of his game and had nothing to gain from it.
"If you're doing this while you're at the top, you know it's for real and it's showing it doesn't really matter," he said.
Hart's comments as Lil Nas X tried to share his story angered many people on social media, some of whom accused the comedian of being dismissive or gaslighting the rapper.
Others on social media reminded Hart that he stepped down as host of the 2019 Oscars after his old homophobic tweets and jokes resurfaced.
In his 2010 comedy special "Seriously Funny." Hart joked that his biggest fear was his son being gay. "As a heterosexual male, if I can prevent my son from being gay, I will," he told the audience.
In several tweets, some of which have now been scrubbed from his Twitter account, Hart called people "gay" and used homophobic slurs, including calling someone a "fat faced f-g."
In a December 2018 tweet, the comedian and actor apologized for his past comments and announced that he was pulling out as host.
The new wave of backlash against the comedian comes on the heels of Hart being hospitalized with major back injuries after he was involved in a car crash over the weekend. His wife, Eniko, said he's expected to make a full recovery.