When three men wearing military uniforms kidnapped Ilya last year in a forest in Russia's remote Chechnya region, he said he was scared for his life.
"I was scared, because I knew what would happen next," said Ilya, whose real name has been withheld for security reasons. The men, Ilya said, dragged him out of their car, beat him and shouted slurs. His crime: being a gay man.
Ilyas was one of several men who spoke anonymously with the French news agency Agence-France Presse (AFP) from inside a Moscow safe house, where they are now living as refugees after a reported campaign of state-sponsored violence that saw as many as 100 gay and bisexual Chechen men rounded up by police and taken to a detention center where many were tortured. As many as 20 men are believed to be dead as a result of the anti-LGBTQ police sweeps, though only three deaths have been verified by human rights groups.
Facing possible death, many gay and bisexual men have fled Chechnya for safety reasons. Those who spoke with AFP hid their faces, because they feared reprisals after fleeing torture or even death in the Russian region.
The men said they believe the situation in Chechnya is an official crackdown. Last year, Ilya was lured into the forest by a friend only to be set upon by the three men.
"They dragged me out of the car, started to beat me, humiliate me," Ilya said. "They were saying that I was a f****t, a gay person and that such people shouldn't exist in Chechnya."
But the men aren't only afraid of the authorities in this conservative Muslim republic. In Chechnya, homosexuality is so unspeakably taboo that families are expected to perform "honor killings" of gay relatives.
"If my family knew that I was gay, they would have killed me long ago," said Nokhcho, who, like Ilya, is using a pseudonym. "The family itself would kill me. Being openly gay is impossible for us."
This secret shelter in Moscow has seen 30 people arrive from Chechnya since Russian independent newspaper Novaya Gazeta first reported on the crackdown against the gay community in early April. Reporter Irina Gordienko told NBC Nightly News that men rounded up by police in the purge were taken to a secret detention center outside the city of Grozny.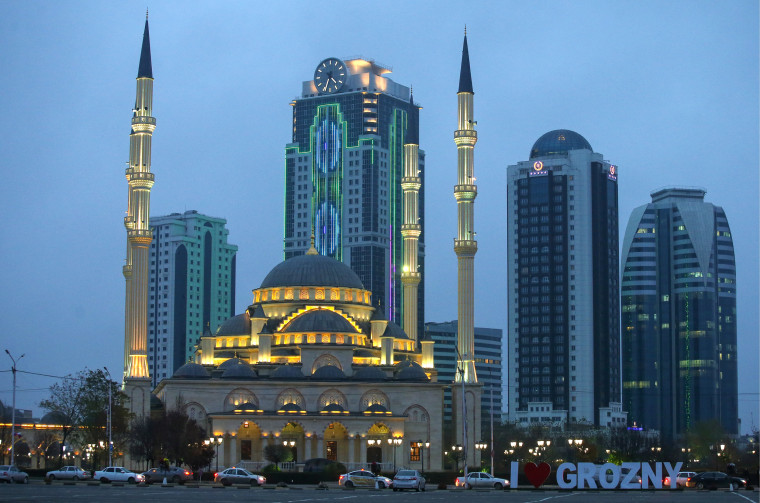 After the story broke internationally, Chechen religious and political leaders held a public forum to denounce the Novaya Gazeta reports and called for vengeance. Gordienko's co-author, Elena Milashina, has since fled Russia in fear of her life. Six of the newspaper's journalists have been murdered since 2001; at least two Novaya Gazeta reporters were killed after investigating Chechnya.
"It's just part of our job," Gordienko told NBC Nightly News, explaining that she is not afraid of retribution.
A St. Petersburg-based advocacy group, The Russian LGBT Network, quickly set up an emergency hotline receiving dozens of calls for help from LGBTQ Chechens. The group then began to evacuate victims of the attacks.
The sociopolitical climate of Chechnya, part of the Russian Federation and subject to Russian law, provides context for why such extreme homophobic violence takes place. On April 12, gay Ukrainian journalist Maxim Eristavi told NBC News that torture is a given in the region and "part of a longtime practice of state violence towards dissenting voices in Chechnya."
But Russian and Chechen leaders have denied that any anti-gay persecution is taking place.
On April 20, Vladimir Putin spokesperson Dmitry Peskov said there was no evidence to support the reported arrests and torture — despite outcry from numerous international human rights organizations.
The U.S. has placed pressure on Russia to condemn the reported attacks. On April 18, the United States Ambassador to the United Nations, Nikki Haley, urged authorities to intervene in the human rights abuses in Chechnya.
"We continue to be disturbed by reports of kidnapping, torture, and murder of people in Chechnya based on their sexual orientation and those persecuted by association," Haley said in a statement.
"If true, this violation of human rights cannot be ignored," Haley continued. "Chechen authorities must immediately investigate these allegations, hold anyone involved accountable, and take steps to prevent future abuses."