LOS ANGELES — "We are all marginalized and ostracized from society."
So said "Transparent" actor Alexandra Billings during a panel sponsored by GLAAD at the Television Critics Association press tour, examining transgender trends on TV today. Other panelists included "Orange Is the New Black" star Laverne Cox, "Transparent" creator Jill Soloway, and "Danger and Eggs" creator Shadi Petosky.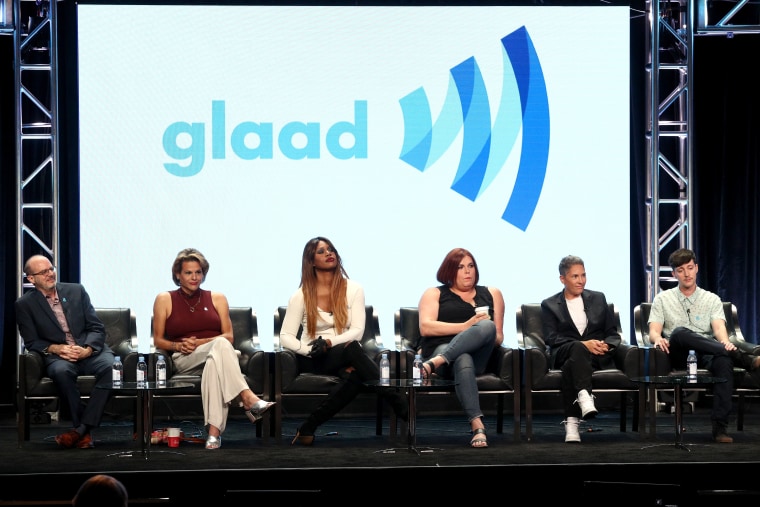 The emphasis there was on how trans visibility, a relatively new discussion for most Americans, has historical deep roots -- roots that are distinct from the lesbian, gay, and bisexual experience. "The T was added at the end -- an afterthought," Billings said.
Cox added, "Our lives are often treated as if they don't have value," but "it is a political reality, not necessarily a human one."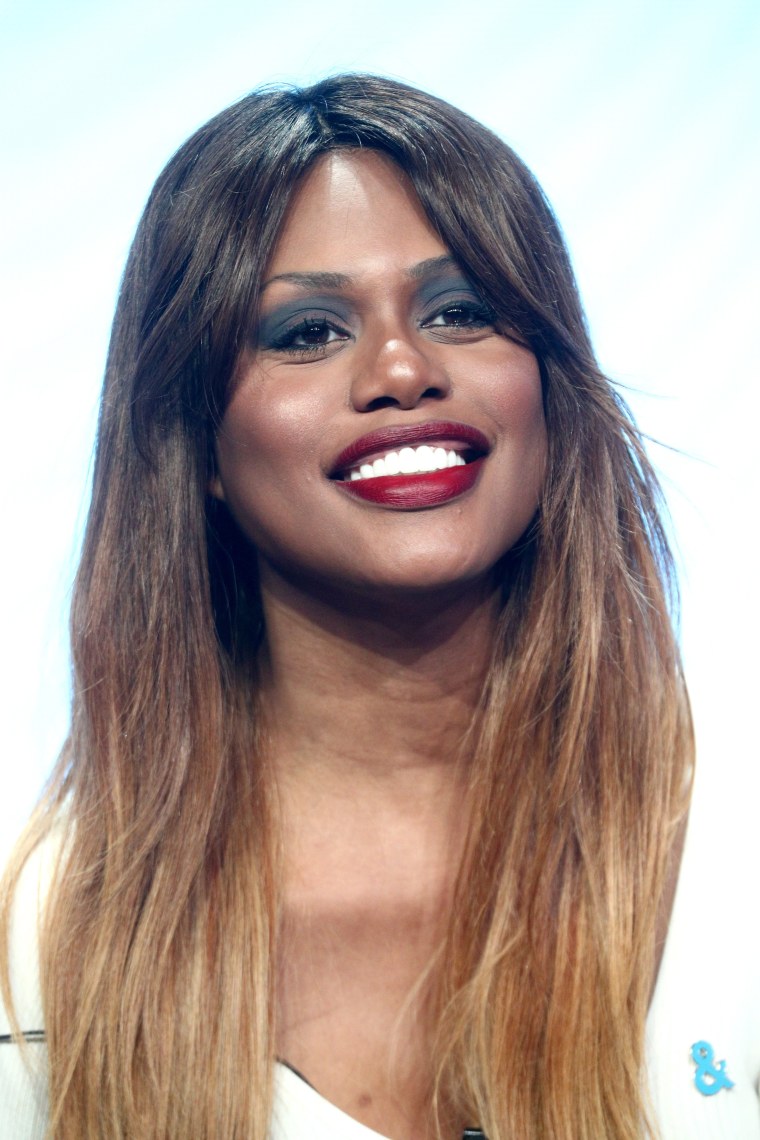 "Watching the discussion happen around mainstream media in the last few weeks, there's still a lot of misconceptions of who trans people are," Cox said. "There's so many representations of us being victimized or predators, and those kinds of ideas of who trans people are perpetuate the way people think of us and influence the way policies are made. So it's so crucial that we have representation that is diverse, that represents the full humanity of trans people. We've got to tell these stories better because lives are on the line."
"We're no longer illegal," Billings observed. "I spent many nights in jail because I was walking across the street. Police would say you know, in order for you to do this, you have to have three articles of male clothing. The fact that we have any representation that is positive, that speaks to people of color, is remarkable and a gift."
The panelists were asked about appearances of trans people on screen that affected them. "Most of us first knew we were trans when we were shamed for it," Petosky said. "I remember Buffalo Bill from 'Silence of the Lambs.' It's bloody and horrible but the worst thing is this guy that wants to be a woman. I remember sinking into my seat at my desk."
Related: Transphobic Radio Comments Spawn Backlash
Soloway singled out the character of Pat on "Saturday Night Live" as "a hateful thing to do," Soloway said. "The idea of pointing at a person and laughing because they were nonbinary? We didn't realize it at the time, but in looking back -- what an awful piece of anti-trans propaganda that was handed out for years."
Cox pointed to Candis Cayne on "Dirty Sexy Money" as a moment that "changed my life, that changed my career, that made me think it was possible to have be an out trans woman as an actor."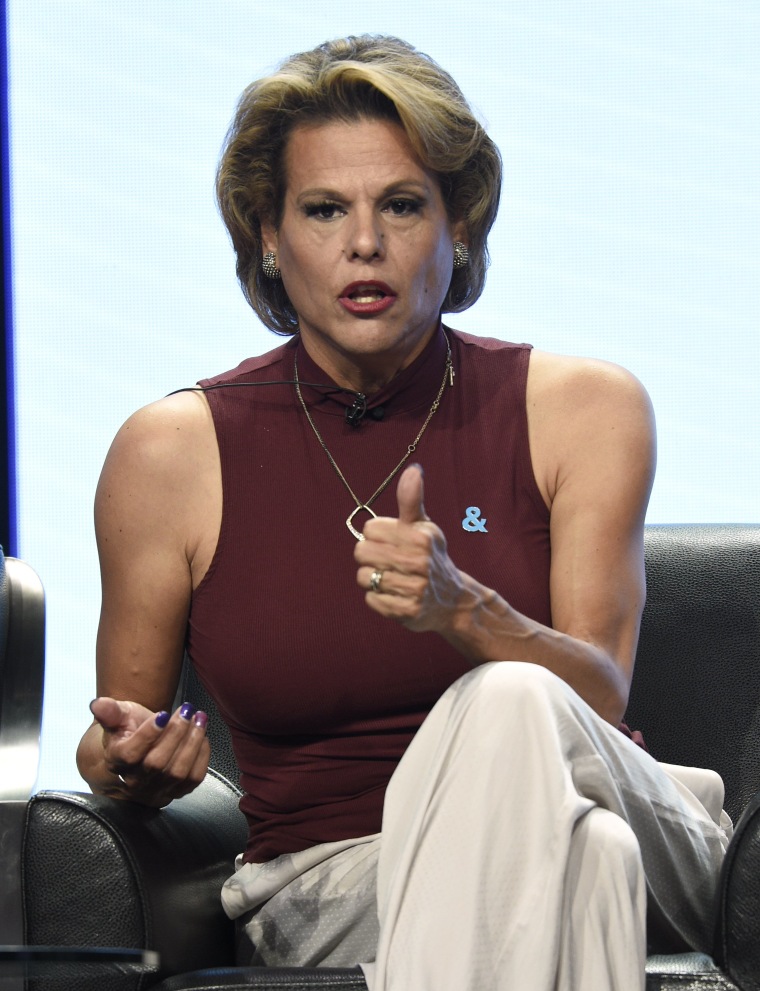 Billings recounted a pivotal experience for her that centered around representation on TV. "I began my transition in 1980. I was watching 'The Phil Donahue Show' in 1976 or so, and I was sitting on the edge of my bed with a handful of pills because I really believed that I had given people enough grief and heartache because of how I was behaving," she said. "And because I'm a TV baby I turned on the television, and I was watching Phil Donahue and there were these three beautiful sparkly, shiny human beings, witty and intelligent and talking about all aspects of their life. And as the interview went on I found out they were all trans women, and I said out loud, 'oh, there I am.' I recognized immediately that they were part of my tribe."
"But we have to do better because we have to so many stories that are still not being told," Cox said. The panelists all discussed how the emphasis on transition tends to minimize the rest of the trans experience. "Transition stories are not in and of themselves problematic but often that's all people focus on. The before and after narrative reinforces that we are not who we say we are," Cox said.