Since her debut on the hit Netflix show "Orange Is the New Black" in 2013, Laverne Cox has quickly risen to become one of the most celebrated actresses. She stars in the highly anticipated remake of cult musical "Rocky Horror Picture Show," which debuts Thursday on FOX, and she's also gearing up to be the first Black trans woman to have a recurring role on a primetime show with the upcoming CBS court drama, "Doubt." But while Cox has charmed millions with her on-screen talent and glamour, it's her work ethic and commitment to the LGBTQ community that makes her legendary.
The TV star and trans activist chatted with NBC OUT about her career, her most recent projects and making time for self-care.
What does self-care look like for you?
It's hard. I'm shooting "Doubt," and it's going really well. The schedule has been really hectic, so self-care for me lately has been trying to sleep and eat right. I had a therapy session today. I have an amazing new therapist. We're doing somatic therapy. So trauma is defined by too much too fast too soon. We can experience really great stuff too much too fast too soon, and our bodies can experience that trauma even when it's great stuff. Right now I'm trying out different somatic therapy techniques, but I really just need a vacation. I'm planning one after "Doubt" -- in a tropical place.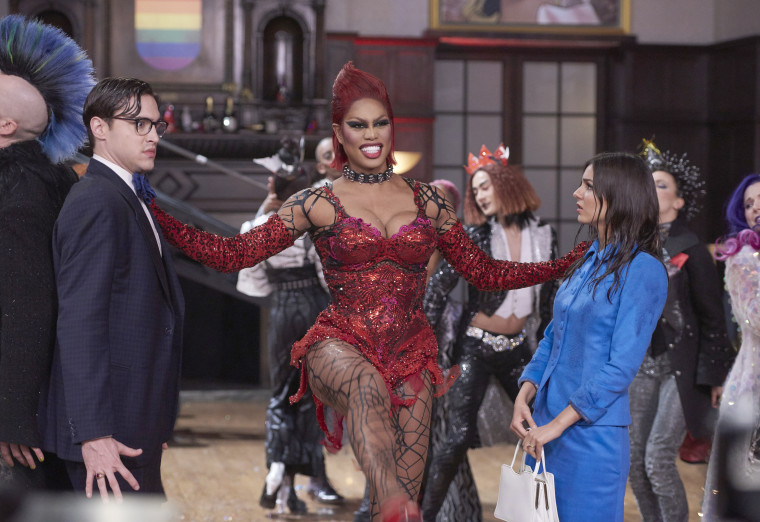 You've said you were obsessed with "Rocky Horror" and it inspired you to be your authentic self. How does it feel leading up to this very iconic moment?
I'm completely overwhelmed. There was a "Rocky Horror" Snapchat filter. There's a digital billboard in Times Square. There are billboards all over LA. They're running the commercials all the time. It's all over social media. I've never fronted a project quite like this, and it's so iconic. I'm honestly overwhelmed by it. It's too much, too fast, too soon. [I'm] grateful and connected to the gratitude. I'm feeling every emotion you can imagine at this point. We had such a great time doing it, and when I think of the people I met, I just hung out with some of the cast on Saturday, I love every single one of them. I love Kenny Ortega so much. I love our crew so much. It was such a labor of love, and I've never worked so hard in my life. I've been working hard my whole life, but I really threw everything I had into it. When you give so much to something you want people to love it, so that's also a part of what's going on. I just gave everything I have to this project, and people are going to be critical, and people are going to do whatever, but I just gave everything I had. So there are a lot of feelings.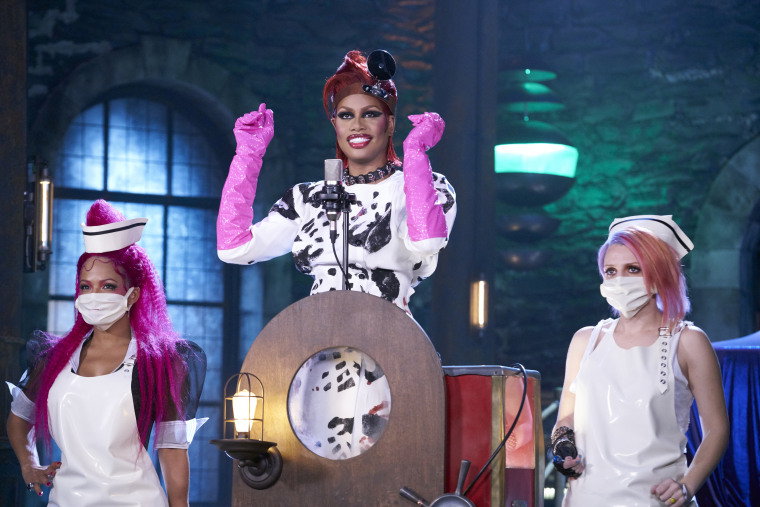 The director of Rocky Horror [Kenny Ortega] called you an extraordinary leading lady. This is such an amazing space you're occupying as a Black trans woman in America. You're a star on primetime TV being deemed a leading lady. There's so much going on here.
Kenny has worked with all the great divas. He's worked with Barbra Streisand and Diana Ross and Bette Midler and certainly did all of Michael Jackson's tours the last 20 years of his life. Kenny treated me the way you treat Diana Ross or Bette Midler. He treated me like a leading lady. He's such a gentlemen and has the biggest heart. I love him so much. He's was the absolute perfect person to direct this movie. And how wonderful it is for him to say that about me. It's a lot. You know, four years ago I was in housing court trying not to get evicted. Four years is not a long time to go from barely paying my rent to starring in a TV movie on FOX.
You've cemented your legacy in these four short years. What have you learned?
Gratitude is huge. I have to be grateful, but even beyond that, that it's bigger than me. I've worked hard. At the end of the day I did a screen test for this movie, and everyone who saw the screen test thought I was the perfect person for this part. So, I'm apparently talented, and I want to be able to engage in my talent, but I've also understood that this is bigger than me. That there is a bigger purpose beyond me getting to star in a movie and walk a red carpet and be on magazine covers. There is being of service. Actually there is service in all of that. I know there have been so many people I've looked to for inspiration who were doing those things, and it gave me a sense of possibility. I mean if a Black trans women from Mobile, Alabama, can star in a TV movie than anything is possible. Even when I was in housing court, I was very privileged to have an education and a mother who supported me being a dancer and wanting to go to arts school. I was very privileged in that way. I grew up doing this; I've been performing my whole life. That's a wonderful privilege even when I didn't have money. The biggest lesson is when you allow your life to align with the power that is greater than yourself, the universe will conspire, and wonderful things will happen. But it's not about you, it's about a higher power's will for you and purpose for you. I think that has been the greatest lesson.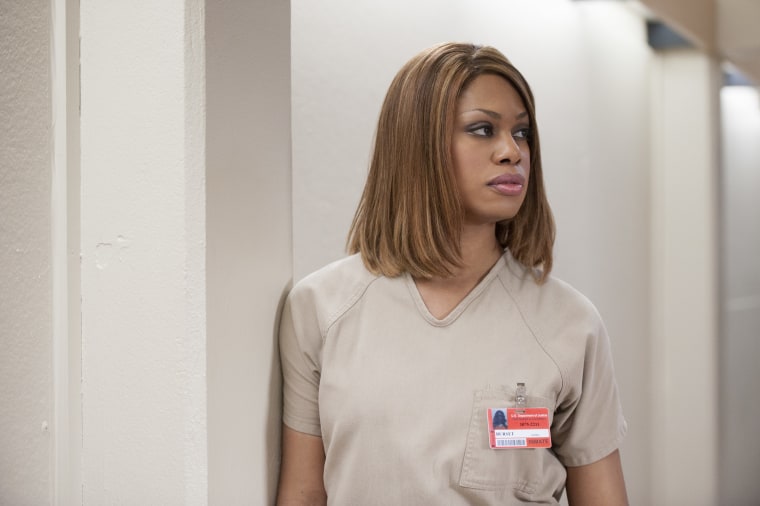 Is that what keeps you grounded?
Having moved to LA is definitely harder. In New York I still live in the same apartment I was almost evicted out of four years ago. There's something very grounding about that, and I have a New York community and friends that keep me centered and grounded. I've only been in LA about three months, and it's been really challenging. I'm working so hard on "Doubt," and that's kind of my whole life right now, so it's harder to stay grounded and connected. When I'm not working I just need to sleep. So it's about trying to keep my ego out of it. It's not about my ego; it's about being of service. There's a lot of things I can't do because I'm shooting now. When I was shooting "Orange Is the New Black," I wasn't a series regular, so I could go and speak and do a lot during "Orange," but I can't really do that with "Doubt." I feel so bad that there are a lot of things I have to say no to, but I think the brilliant storylines they're writing for me on "Doubt" and this character, who is an Ivy League educated attorney who's fighting for people's rights, is going to be a great service to the world, too. At least that's my hope and prayer. I hope that this show will be of service to people.
What was your process of making Dr. Frank-N-Furter your own while maintaining the original spirit of the film?
I think it really came down to being specific about the choices [we made for the character]. For instance, Tim Curry is British, and we didn't want to do a British accent, so we talked about, you know, what is the language [of] Transexual, Transylvania. What accent would they have? Because "Rocky Horror" is a salute to "B" horror films and old Hollywood in a lot of ways, we decided on the mid-Atlantic accent. The mid-Atlantic or trans-Atlantic accent is basically what they did in old Hollywood; they gave these allocution lessons so you could talk in this old Hollywood kind of way. They spoke in this very highfalutin kind of way that wasn't quite British but wasn't quite American either. Me and Kenny and a few other actors talked about that, and we had some dialect coaching to really hone in on this trans-Atlantic accent to make it very specific to our Frank-N-Furter.
We pre-recorded all the music. My voice is very different from Tim's so it was about making the songs fit with my voice. I worked with Liz Caplan, an amazing voice coach in New York and my opera teacher Ira Siff. We worked on finessing the material and finding the right keys for me and finding those interesting crescendos and decrescendos. We made very specific choices on how to approach the music in a musical-yet-dramatic way that honored the four-octave vocal range that I have. Also, this Frank-N-Furter moves a lot more because of my dance background. I have a fine arts degree in dance, and Kenny of course is a choreographer, so we wanted Frank-N-Furter to move more than the one's we've seen in the past.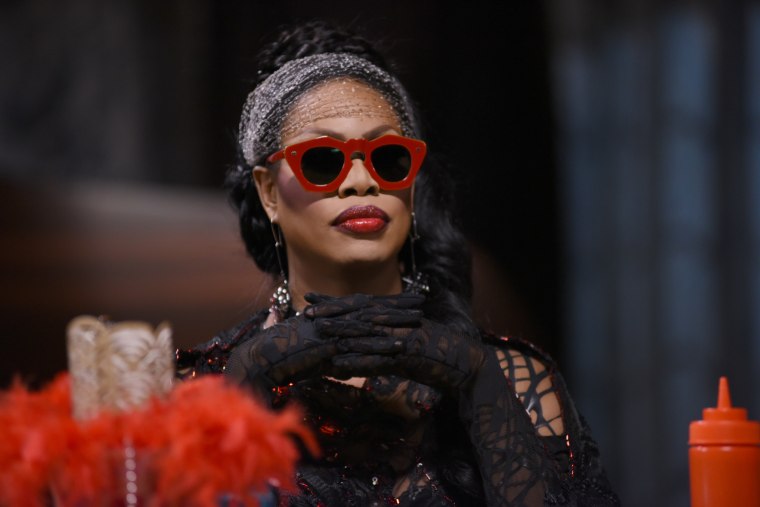 What have you had to let go of over the last few years? How has your meteoric rise changed you?
I've had to let go of the old story I told myself about myself. When I booked this part a year ago on September 26, 2015, I thought something horrible would happen. [I thought] I would get in a car accident and be killed or maimed or disfigured and wouldn't get to do this part, because I thought it was just too good. It was too much. It was too amazing. And as the premiere approaches, where the world will see it, I'm going into this narrative of "I don't deserve it." There are moments where I can let go of the narrative that I'm not worthy of this, and fortunately there are parts of me that believes I do deserve this. My whole thing is that I've worked really hard. I give my all to everything I do. Maybe that means I'm going to be worthy, what Brene Brown would call hustling for your worthiness. In my moments when I can remember, not just intellectually but in my body, that worthiness is a birthright. When I can let go, I feel better about being present in my success. So I can't say I've fully let that go, but I'm in the process of letting go of these old shame techniques and old narratives that say I don't deserve this because I'm Black, because I'm trans, you know, that idea that we're not suppose to have this stuff.
I'm learning to say no more. Partially because my schedule doesn't permit me to do it. But, during my therapy session today, I realize I harbored a lot of resentment. I probably said yes to something I shouldn't have said yes to, which brings around my boundary mantra of "choose discomfort over resentment." So I need to let go of people-pleasing, and that's really hard to do when I have been given so much, and I want to be of service. I want to be of service, I want to give back. But also, I'm literally just physically depleted right now. I'm just so dog tired right now that I have to set boundaries so I don't live in resentment and have something left to be of service. I'm trying to let go of people-pleasing and saying yes to make other people happy. I'm working on it.
I met a young, Black trans girl a couple weeks ago who has her heart set on being an acclaimed actress like you. What would you tell her?
I would say train, train, train. A lot of people have talent, but it must be cultivated. There's a skill set you need to show up at auditions. A film and TV audition is different from theater auditions, and that is a skill set. Auditioning is different from being on set. You have to train so you can go into an audition room and nail it. You have to train [so] when you show up on set you are prepared. If she wants to sing, dance, act she must train. She has to get the best teachers she can find and craft the art of it, because there are a lot of amazingly talented people out there that still don't make it. You have to train, and you also have to learn the business part of it, which goes along with the skill set you need to show up on set and at auditions and stages and deliver. Those things have to be cultivated. I would say to her, never give up. There were many times when I wanted to give up, and I had every reason to. I'm a Black trans woman from Alabama. There was no indication that I could do this, but I never give up. I also kept taking acting classes. I take dance classes when I can. I take voice lessons when I can. When I booked "Rocky," I was taking voice lessons three times a week, dance classes four times a week. When I get more time I'm going to take more classes and revisit my acting coaches so the training never stops. It has to be about the work ethic. You have to do the work.
Tiq Milan is a Black trans writer, critic and thinker. You can follow him on Twitter at @themrmilan and find out more about his work at TiqMilan.com.