Lawmakers in New York and Washington, D.C., this week introduced two bills proposing a third sex field on local driver's licenses and ID cards.
The moves comes just days after Oregon made history as the first state to expand its own ID cards beyond just male and female — adding an "X" option for people who identify their gender as non-binary, or who want to opt out of gender identification altogether.
New York Assistant Speaker of the House Felix Ortiz introduced his legislation on Monday, saying it acknowledges those who are "outside the stereotypical gender binary of male or female."
"Our governmental agencies should reflect the society we live in," Ortiz said. "While this change may seem small, it is a step forward to change the rigid mindset often faced by many today."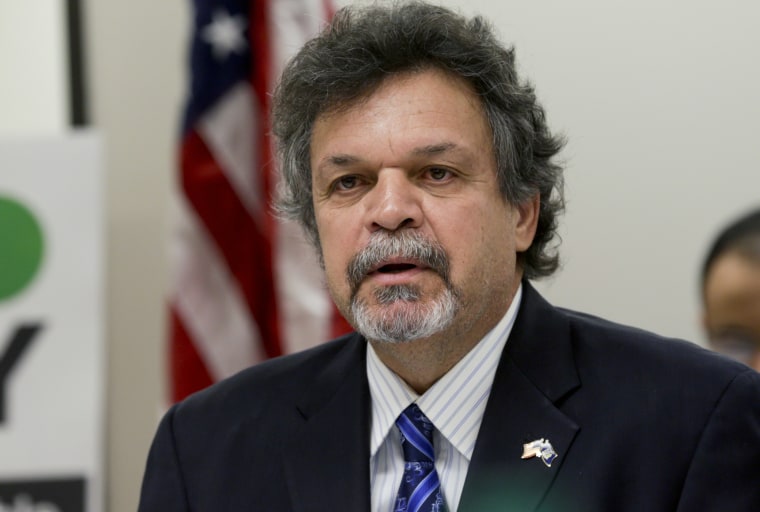 Ortiz's bill would allow New York residents to enter one of three options on driver's license applications: M, F or X. The bill is currently being reviewed by the New York State Assembly's transportation committee.
Non-binary author and social media star Jeffrey Marsh told NBC Out the new ID cards would be legitimizing.
"The bureaucracy of government is not always kind to trans people," Marsh said. "Having an ID and paperwork that recognizes the full spectrum of our humanity will be a huge step toward full LGBTQ rights."
Some non-binary people identify as transgender, while others see themselves as falling outside of traditional gender identities completely. In addition, people who identify as agender say they feel no connection to the concept of gender, period — and some see the X driver's license option as a step toward possibly removing gender altogether from ID documents in the future.
In Washington, D.C. on Tuesday, Councilmember Brianne Nadeau introduced a bill that would add the non-binary X option to driver's licenses and ID cards issued in the District.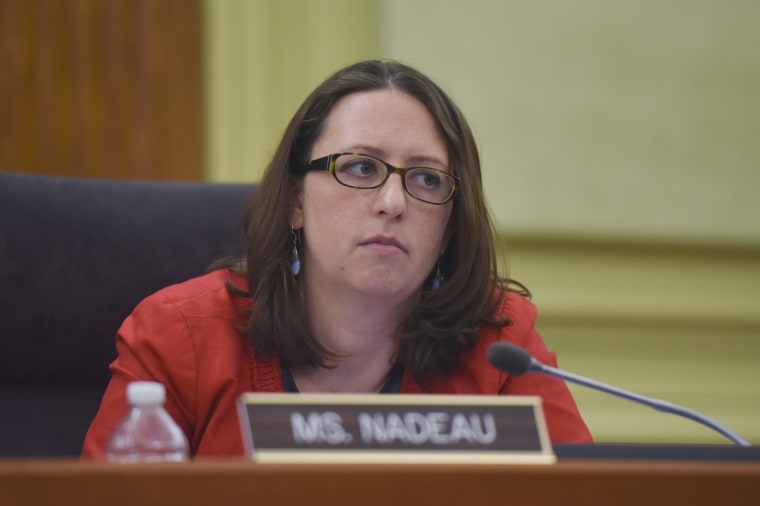 Introducing the legislation along with six other members of the Council of D.C., Nadeau said the current DMV system leaves out too many people.
"Gender is a spectrum and some of our residents do not identify as male or female," Nadeau said in a statement. "Current licenses force residents to conform to genders that don't accurately reflect their identity. This has not only a practical impact but also a deeply negative emotional and mental health impact."
Oregon became the first state in U.S. history to add a third sex field to identity documents last Thursday, about one year after Portland resident Jamie Shupe received a judge's permission to change gender legally from female to non-binary — also a first.
The California state senate voted in May to pass legislation that would add a non-binary option to that state's driver's license. The bill, introduced by state Sen. Toni Atkins, is now being considered by two state assembly committees.
In an interview leading up to Oregon's June 15 vote to create a non-binary license, Oregon Department of Motor Vehicles spokesman David House told NBC News that other U.S. states were notified long before the issue was decided.
House added that federal agencies had been prepped for the new license, including law enforcement and corrections agencies.
"While we don't expect any travel issues, this is the first in the U.S., so it's new territory for the whole country," House said.