A remembrance ceremony for the policeman killed last week by an attacker in Paris "exalted" the concept of gay marriage, far-right presidential candidate Marine Le Pen's father said on Friday, courting controversy for his daughter's campaign.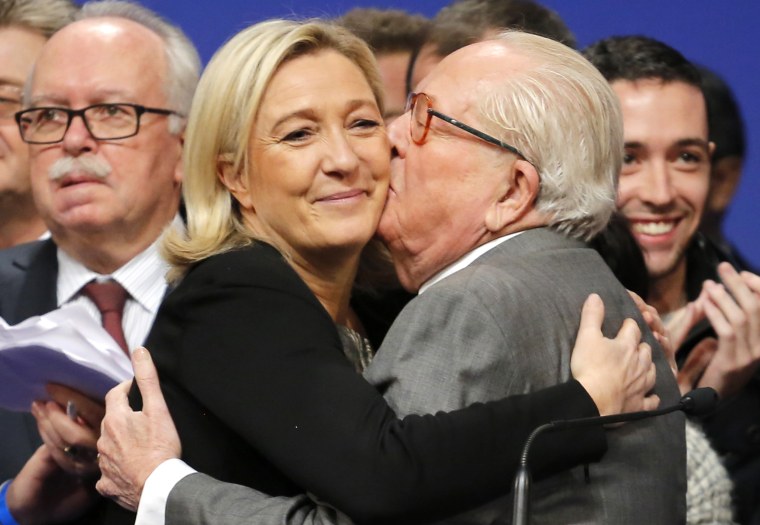 Jean-Marie Le Pen, the National Front (FN) party founder from whom his daughter has sought to distance herself because of his controversial views, criticized a speech made at the ceremony by the dead policeman's partner earlier this week.
"The long speech he made in some way institutionalized homosexual marriage, exalted it in a public way, and that shocked me," Le Pen said in an interview on his web site.
Related: Partner of Slain Paris Police Officer Gives Heartbreaking Eulogy
Marine Le Pen is the underdog in the coming run-off vote for the presidency against Emmanuel Macron, the centrist candidate.
The legalization of gay marriage was one of the flagship actions of outgoing President Francois Hollande's five years in office, a move that was popular with many people in France but controversial with a large socially conservative section of society.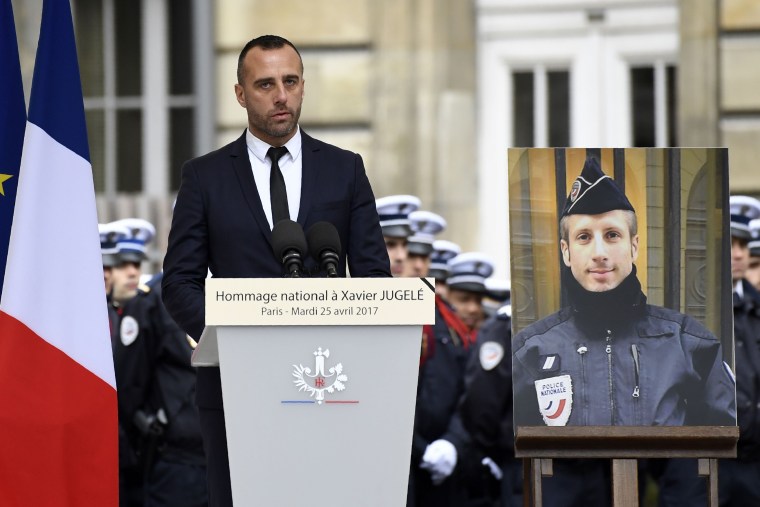 The comments by 88 year-old Le Pen senior came as another controversy he is linked to came back to haunt his candidate daughter.
Earlier on Friday, the FN announced that Jean-Francois Jalkh, a vice-president of the party who was earmarked to replace Marine Le Pen as party leader for the duration of the presidential campaign, had decided to stand aside over allegations -- which he strongly denies -- that he was a Holocaust denier.
Jean-Marie Le Pen was expelled from the FN in 2015 for his saying that World War Two Nazi gas chambers were a "detail" of history.