Capitol Police Officer Crystal Griner was one of two officers wounded when a gunman opened fire on a baseball field in Alexandria, Va., where Republican lawmakers were practicing for a charity game.
Griner, who was shot in the ankle, and officer David Bailey, who sustained minor injuries, were working as part of House Majority Whip Steve Scalise's security detail. Bailey has been released from the hospital, and Capitol Police Chief Matthew Verderosa said Griner is now in "good condition."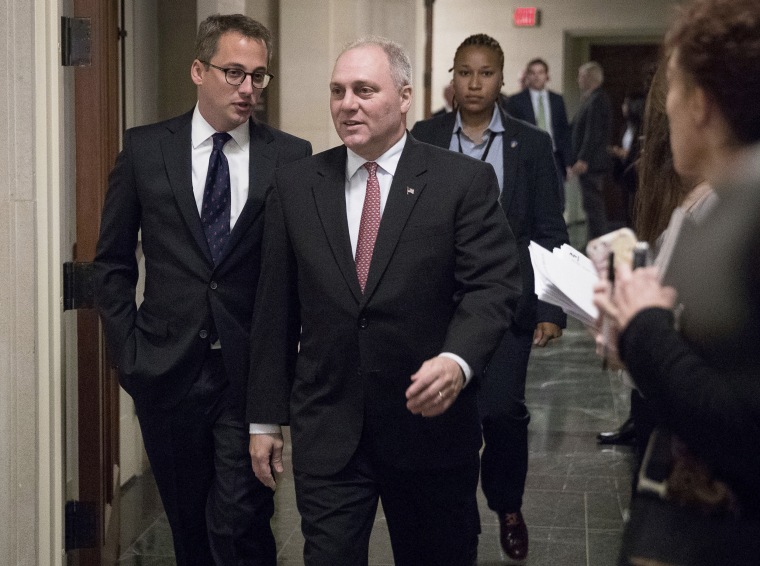 In the aftermath of the shooting, which left the gunman dead and several others wounded, including Rep. Scalise of Louisiana, details have emerged about the two officers and their actions during the deadly shootout.
One detail that was not lost on members of the LGBTQ community, was that one of their own — Officer Griner — emerged a hero following the deadly assault.
"Many lives would have been lost if not for the heroic actions of the two Capitol Police officers who took down the gunman despite sustaining gunshot wounds during a very, very brutal assault," President Donald Trump said of Griner and Bailey.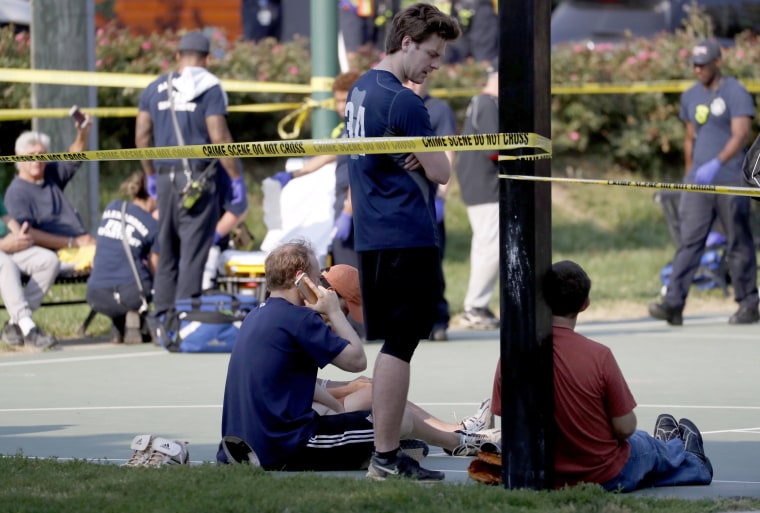 President Trump and First Lady Melania Trump visited MedStar Washington Hospital Center on Wednesday, where they met with Officer Griner and her wife, among others, according to a senior administration official. The two couples spoke for a few minutes, and the President thanked Griner for her life-saving actions. The First Lady then presented a bouquet of flowers to the couple.
President Trump was far from the only politician to praise officers Griner and Bailey. Vice President Pence was among the many who applauded their heroics.
"The courageous actions of officer Crystal Griner, and that of Officer David Bailey, saved lives and prevented an even great tragedy," Pence tweeted.
A number of social media users were quick to seize upon the opportunity to call out Trump, Pence and Scalise — who remains in critical condition — for their lack of support for LGBTQ rights.
People across the political spectrum, however, appear to agree on at least one thing: Officer Crystal Griner displayed an admirable act of heroism this week.
Editor's Note: The original version of this story incorrectly stated that Officer Griner had been released from the hospital.