Amidst talk of tax returns and deleted emails, questions of national economic policy still managed to surface in last week's presidential debate. Growth and job creation dominated the debate, but Secretary Clinton also mentioned making the economy, fairer.
"That starts," said Clinton, "with raising the national minimum wage and also guaranteeing, finally, equal pay for women's work." With this statement, Clinton raised two important issues—the minimum wage and the gender pay gap. Changing policy around these issues could have a profound impact on many members of the LGBTQ community, especially if they are addressed in an intersectional framework that recognizes the intersection of sexism, transphobia and racism working alongside economic discrimination.
Lawmakers and LGBTQ advocates are trying to level the economic playing field for the community by—among other things—raising the minimum wage, passing pro-LGBTQ legislation and debunking myths.
Debunking the 'Myth of Gay Affluence'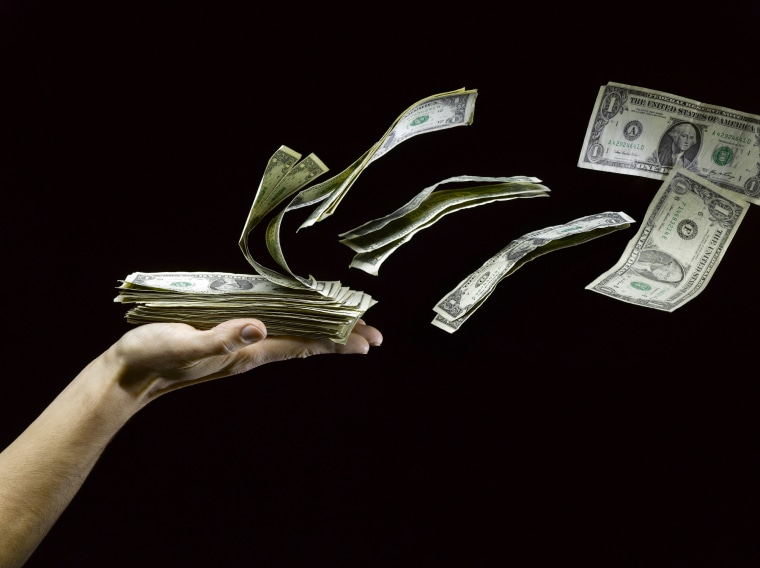 There is a "myth of gay affluence," Professor Joseph DeFilippis of Seattle University told NBC OUT, and this leads many to believe gays and lesbians make more money than the general population. The "idea has really taken hold," he said, and it is often "used by conservatives to oppose rights."
"Gay white men are better off than other members of the [LGBTQ] community," DeFilippis added, but they still earn "one-third less income than their heterosexual counterparts." He cited statistics that indicate 24 percent of lesbian and bisexual women live below the poverty line, and Black and Latino LGBTQ people have higher poverty rates than white LGBTQ people and Black and Latino heterosexuals.
It is also important to recognize systemic anti-trans discrimination across the economy. Synthesizing years of research on poverty in the LGBTQ community, DeFilippis explained, "Between 60 and 65 percent of trans people live below the poverty line, and even when employed, trans people earn lower wages than their cisgender peers." It is estimated, he added, that "one-third of black trans people live in extreme poverty, with a household income of less than $10,000."
Raising the Minimum Wage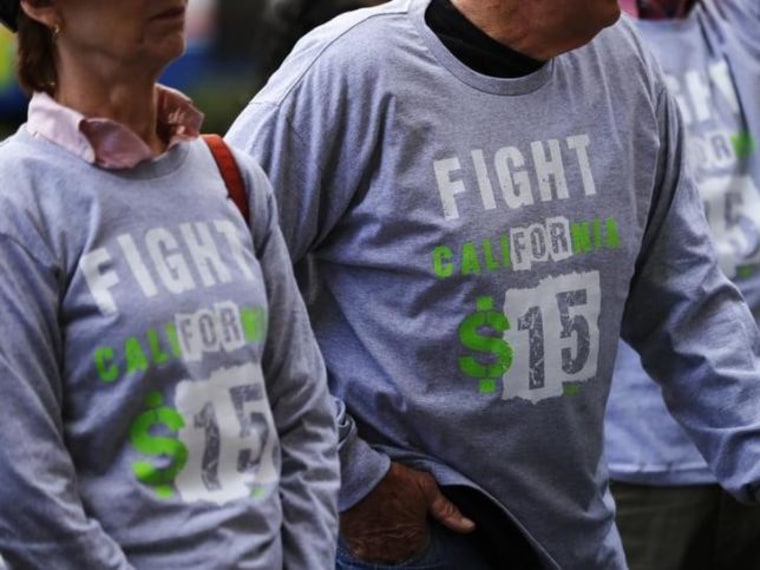 When we recognize the widespread issue of LGBTQ poverty, the question of minimum wage becomes clearer. Lee Badgett, Professor of Economics and Director of the School of Public Policy at the University of Massachusetts, conducted a study on the impact of raising the minimum wage on the LGBTQ community. By modeling what would happen if we doubled the federal minimum wage to $15 an hour, Badgett's study seeks to understand what happens to the gender and racial wage gap for those economically stressed groups at the lower end of the income spectrum.
When Badgett ran her model, she found that raising the minimum wage produces a "big drop in poverty for all groups." Poverty rates were cut by a third for male same-sex couples and by nearly half for female same-sex couples. "As a policy strategy," Badgett said, " it would make a big difference."
Hillary Clinton has come out in support of a $12 federal minimum wage, and, according to her campaign website, "supports city and state efforts to raise their own minimum wage even higher." Donald Trump has been relatively vague when it comes to a concrete policy, but as of August, he appeared to support a $10 federal minimum wage.
Equality Act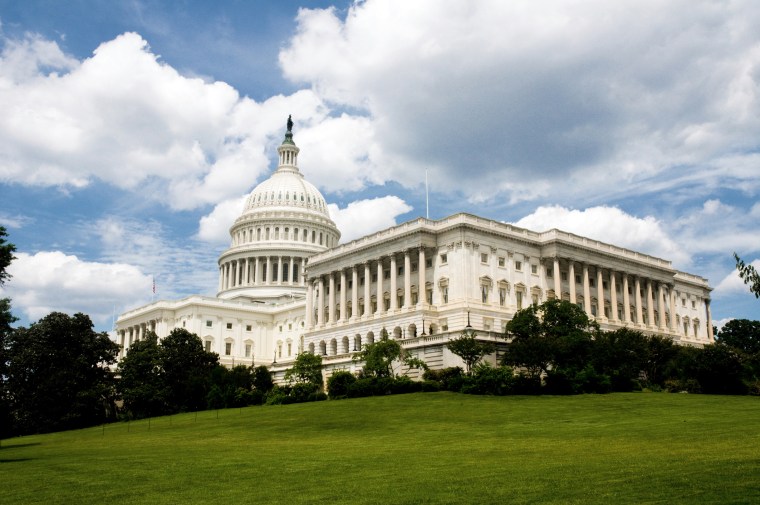 Another way lawmakers and LGBTQ advocates are trying to address both the wage gap and employment discrimination is through the Equality Act. Introduced in Congress in 2015, the Equality Act would amend the Civil Rights Act of 1964 to include protections based on sexual orientation and gender identity.
The act makes several legal contributions. First, it regularizes discrimination protections across the country. Ryan Thoreson, a fellow at Human Rights Watch, said "protections vary dramatically from state to state." For example, 28 states do not have employment non-discrimination laws covering either sexual orientation or gender identity.
"Of particular concern are three states where local municipalities cannot pass protections," Thoreson said. "North Carolina has gotten attention but also Arkansas and Tennessee have state-level prohibitions against local protections." He added, "Federal action is really helpful in terms of leveling the playing field for LGBT people across the U.S."
The Equality Act addresses discrimination in a variety of public contexts. "People predominantly think of it as an employment bill," Thoreson said, but the bill covers federal funding, jury service, public services and strengthens Title IX protections.
The Equality Act tackles what Thoreson called "religiously motivated discrimination" in state legislation such as Mississippi's HB 1523 and Tennessee's SB 1556. The act ensures that religious conviction does not trump employment protections.
"Explicit legal protections really do matter to people," Thoreson added. As part of a study of transgender students' access to locker rooms and restrooms, Thoreson recalled, "I talked to a transgender teacher [in Utah] who came out very quickly after the law was enacted—Senate Bill 296. She talked about how she couldn't be a resource to LGBT kids because [of fear of being outed and losing her job]. With these protections in place, she could be a supportive resource."
Clearly, no law will solve the problem of discrimination. "Discrimination against LGBT people is a really pervasive social problem," Thoreson said. "It is not something any one law is going to fix overnight, but the clarity and comprehensiveness [of the Equality Act] would be a huge step in the right direction."
Hillary Clinton has publicly declared support for the Equality Act. Trump has made no similar declaration, and he has stated he would sign into law the First Amendment Defense Act (FADA), introduced into Congress in 2015, which would allow discrimination against LGBTQ people on the basis of religious freedom.
Julie Moreau is a Post Doctoral Research Fellow in the Department of Women's, Gender and Sexuality Studies at Washington University in St. Louis. She tweets at @JEMoreau.