DUBLIN, Ireland — When Afef arrived in Ireland from Tunisia in early 2015 she could not believe her luck at being able to go safely to gay bars and be open about her sexuality.
In her home country she had been forced to hide the fact that she was a lesbian from her family, her friends and, most importantly, from the authorities as same-sex relationships are illegal in Tunisia and punishable by three years imprisonment.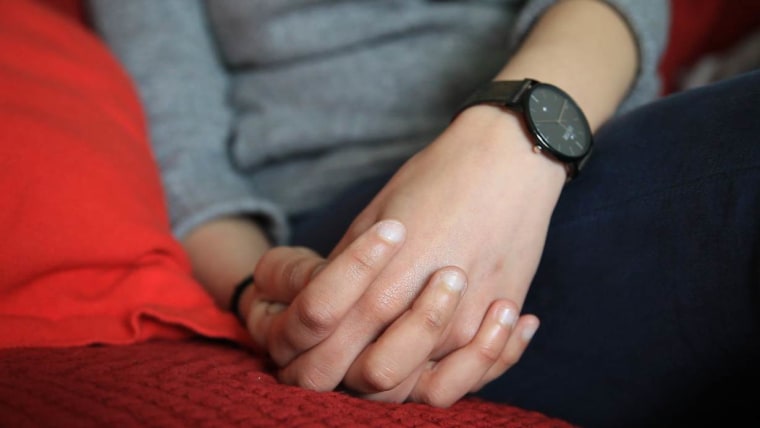 When her disapproving brother found out she was gay, she was forced to flee.
"It's something prohibited, forbidden and unforgivable, and going back I can get attacked by my brother," Afef told the Thomson Reuters Foundation at a meeting for lesbian, gay, bisexual and transgender (LGBT) asylum seekers in Dublin.
"That's my past and it's not a good past. Here you have total freedom." Afef, a slight woman aged in her mid 20s, is one of a rising number of LGBT people in Ireland seeking asylum due to fears of being persecuted for their sexuality in their home countries.
Ireland made history in 2015 as the first country to legalize gay marriage by a popular vote, with 62 percent voting in a referendum in favor of gay marriage in the Irish Republic that was once dominated by the Catholic Church.
Ireland this month formally elected its first openly gay prime minister, Leo Varadkar.
But the asylum seekers find their bids to build new lives in Ireland keep hitting obstacles, getting bogged down in a slow, laborious system that has been criticised both domestically and internationally with proposed changes slow to take effect.
A complex system
Asylum seekers applying for refugee status in Ireland are provided with accommodation and food at hostels known as direct provision centers and given a weekly stipend of about 20 Euros ($22) but they are cannot work or access further education.
Afef, who did not want to use her full name for fear of reprisals, said this made it difficult to settle and become financially stable as the process could take years and the lack of transparency in the system was a massive frustration.
"If they say within two years, you get your answer and finish the whole process it's fine. But some people can spend 10 years and some people can spend one. Basically you know nothing," she said at a meeting of the Identity LGBT Refugee Support group at the Irish Refugee Council.
Hailing from Zimbabwe, Venezuela, Gambia and Tunisia, all of the 35 regular members of the group are claiming asylum in Ireland based on their LGBT status.
They only get together about once a month, as many live outside Dublin and struggle with the cost to travel to meetings. But they do stay in touch on social networks and WhatsApp.
For a while, many of the group viewed Ireland as a safe haven, being LGBT in the asylum system has its own difficulties as many face threats and intimidation from other asylum seekers in the centres, said Brian Collins from the Irish Refugee Council.
Afef said one man in her centre harassed her constantly.
"That's why we created the group. Some of us know about lawyer stuff. Some of us know about housing. Some of us know about the communities around," said another group member who requested anonymity.
"We need that so we can support each other."
LGBT and stuck in the system
There are no statistics on the number of LGBT people seeking asylum in Ireland, but there are almost 5,000 in the system overall. They're housed in about 32 centers around Ireland, according to recent figures from the Reception and Integration Agency set up in 2001 to coordinate services to asylum seekers and refugees.
It's a system that has come under fire from human rights watchdogs in Ireland as well as internationally with reports of people languishing in a system for up to 15 years.
The Irish Human Rights and Equality Commission described the system as a "severe violation of human rights" in 2015 because of the time it took to process applications.
Amnesty International has urged Ireland to expedite reforms of its direct provision accommodation, a system set up as a temporary emergency measure in 2000, as it was regarded as unsuitable for long-stay residence, especially for families children and victims of torture.
With calls for change mounting, Ireland's International Protections Office has committed to speed up decisions for asylum seekers. In May of 2017, the Irish Supreme Court ruled that denying asylum seekers the right to work was unconstitutional.
Activists welcomed the proposed changes around employment.
But Katrin Hugendubel, advocacy director for the European unit of the International Lesbian, Gay, Bisexual, Trans and Intersex Association (ILGA), cautioned fast-tracking applications could end up hurting the most vulnerable groups of asylum seekers — including LGBT individuals.
"If you look at the accelerated procedures, that leaves people with very little time to prove their sexual orientation," she said, because LGBT asylum seekers need to provide evidence to back up their claim of LGBT persecution to get asylum.
New Freedoms, new problems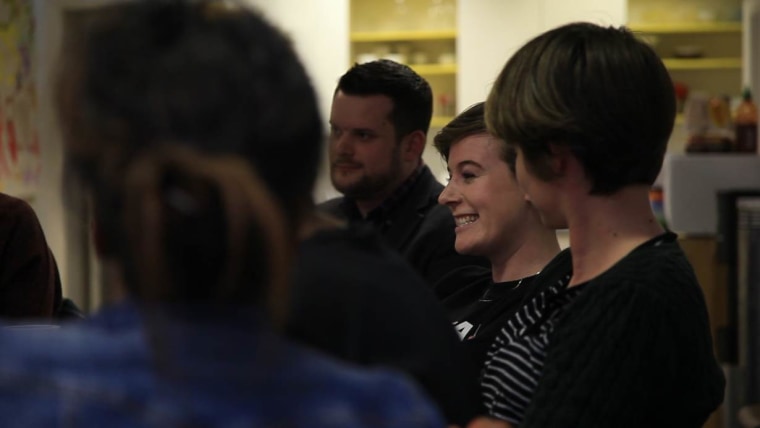 The Identity group, set up in 2016, is supported by an asylum seekers' theater group, Change of Address, and the Irish Refugee Council. Theater director and co-founder of Identity, Oonagh Murphy, said they used crowdfunding to bring a group of LGBT asylum seekers in Ireland to attend the Dublin Gay Pride March in 2015 and it grew from there into a support group.
"You come to Ireland, a tiny island at the edge of Europe, the last thing you expect is to be put back into close living arrangements from that culture," Murphy said.
Maverick, from Zimbabwe, arrived in Ireland in May 2015 and is awaiting a decision on his asylum application.
"I was a bit nervous before I met the LGBT group, but it's getting a little bit better now," said the 27-year-old motor mechanic who faced jail if found to be gay in Zimbabwe.
"Last year I really had fun. We danced on the street," he said. "Of course back home, you get killed for that."