Just over one year after lifting its ban on gay employees, the Boy Scouts of America has announced it will accept transgender boys as members of its scouting chapters nationwide.
"Starting today, we will accept and register youth in the Cub and Boy Scout programs based on the gender identity indicated on the application. Our organization's local councils will help find units that can provide for the best interest of the child," read a statement on the organization's website.
The decision, announced Monday, came just one day after a lawsuit was filed in New Jersey on behalf of 8-year-old Joe Maldonado, a New Jersey boy who was kicked out of his Cub Scout troop last year. His mother, Kristie Maldonado, said she made it clear to the local Secaucus, N.J. troop that Joe is transgender, but about a month later she received a call from the national office's attorney — who said that membership was based on gender at birth alone.
The Boy Scouts of America (BSA) told NBC News Tuesday that while they have been made aware of the lawsuit, they haven't seen it.
"BSA leadership engaged in conversations about this matter over the last several weeks, which included the situation for the Maldonados," a BSA spokesperson said. "We found that our approach to gender identity was no longer sufficient as communities and state laws are interpreting gender identity differently, and these laws vary widely from state to state."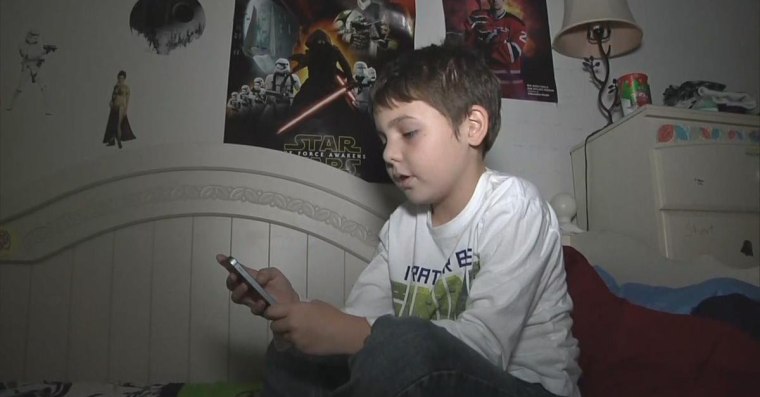 The policy change came as a birthday present of sorts for Joe Maldonado, who turns nine on Wednesday.
"We weren't just fighting so I could go in, we were fighting so this doesn't happen to anybody else," Joe told NBC 4 New York on Monday. "And now it looks like it won't happen to anyone else. It better not."
The new policy allows boys whose parents mark their gender as "male" on the application to be scouts; previously, boys had to be marked as male on birth certificates. The announcement was also applauded by national LGBTQ advocacy groups.
"We applaud and thank the Boy Scouts for welcoming our young people with the open arms that all youth deserve," Mara Keisling, executive director of the National Center for Transgender Equality, told NBC News on Tuesday. "In light of this strong commitment, we hope and expect that as this policy rolls out, all scouts will be treated equally."
"We are always happy to hear when youth-serving organizations take steps to include and affirm LGBTQ youth, and the Boy Scouts of America's decision is a major and commendable step forward," Eliza Byard, executive director of GLSEN, an LGBTQ youth advocacy group, said. "We look forward to hearing about BSA plans to ensure the success of this new policy by helping troops and troop leaders live out its promise. We hope that BSA will partner with organizations leading this effort, such as Scouting for All, as well as with the families of transgender Scouts to ensure every troop provides safe and inclusive experiences for all students."
The Human Rights Campaign applauded the decision but called on BSA to extend it to "full LGBTQ inclusion for both employees and volunteers," noting that the policy change allowing gay employees and volunteers did not extend to transgender adults. Also, a loophole was added to create an exemption for religiously affiliated chapters, allowing them to discriminate against LGBTQ adults.
In contrast to the Boy Scouts, the Girls Scouts of the USA has never had an official policy barring LGBTQ leaders or scouts. In 2011, a transgender girl was briefly kicked out of her Colorado troop by a local leader who Girl Scouts later said was "not aware of our approach."
"If a child identifies as a girl and the child's family presents her as a girl, Girl Scouts of Colorado welcomes her as a Girl Scout," read a 2011 statement released by the Girl Scouts of Colorado.