LOS ANGELES - Recently, after seeing "Love, Simon," filmmaker Xavier Dolan wrote on his Instagram page, "Let's not discuss the movie itself, but rather focus on its existence, and the fact a major studio has released a film on a teen coming out. A door has opened, which has opened before, but this time, I can see the light pouring in." He praised the film for being a huge step towards building narratives around LGBTQ protagonists instead of relinquishing them to comical supporting roles. When "Call Me by Your Name" was shown to festivalgoers at Sundance, the film immediately picked up momentum, building on its initial buzz to receive several Academy Award nominations, including best picture. It was a coming-of-age love story, which happened to have two male leads.
At this year's Cannes Film Festival, Wanuri Kahiu's lesbian love story, "Rafiki" premiered in Un Certain Regard to strong reviews. The pic happens to have the distinction of also being the first-ever Kenyan feature to debut at the fest. Also as Cannes, Belgian trandgender coming of age story "Girl" has created buzz. But these films aren't merely finding their place at festivals, they are also hitting the mainstream stage.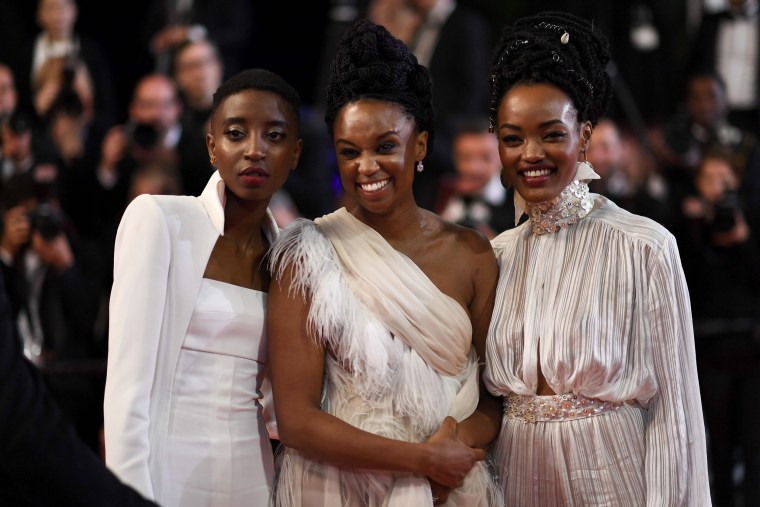 "I think there's definitely a change in the world. I feel like audiences are more open to seeing stories that feature minority characters in a way that they wouldn't have been 10 years ago," says Stephen Keliher of U.K.'s Bankside Films, which has produced such LGBTQ-themed films as "Freeheld" (with Julianne Moore) and "A Kid Like Jake" (with Claire Danes), and is currently in post on comedy pic "Papi Culo," starring Matt Bomer, by Irish LGBTQ filmmaker John Butler.
LGBTQ films that gain traction often benefit from having well-known talent attached, which presents "a kind of easy way into those stories for audiences," as well as sales companies, distributors, and into the pockets of established financiers, he adds. But this is where the industry stands to change a little and not rely as much on star talent to tell these sorts of stories and propel films towards mainstream acceptance -- in that regard, Oscar best picture winner "Moonlight," whose most recognizable star was Mahershala Ali, has been hugely successful. It grossed some $65 million worldwide.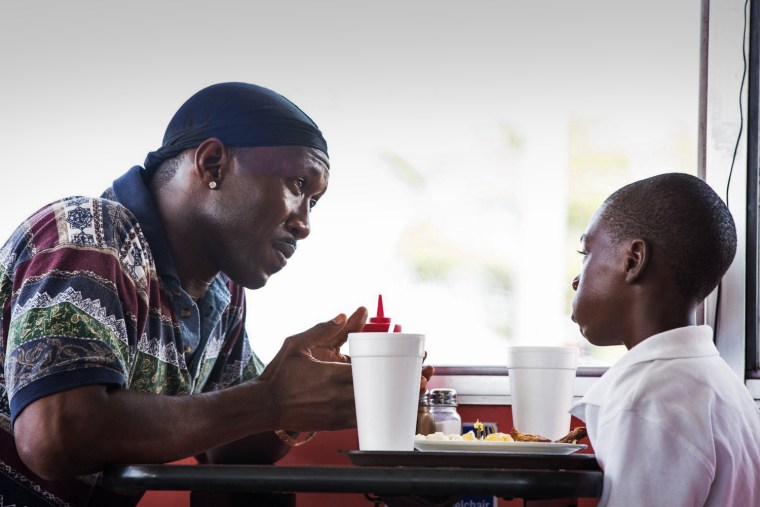 Keliher will be speaking at Toronto's Inside Out LGBT Film Festival's Financing Forum taking place during the first two days of the fest, which runs May 24 to June 3.
"Would similar stories at a lower budget, without those cast members, have gained the same traction? Prior to 'Moonlight,' probably not. And I would argue that there is still a challenge for projects like that, which is why I for one want to support the work that those guys are doing, because I do feel like it's difficult to gain attention and have your voice heard. It's a very busy, very crowded marketplace, and I feel like it's really important for filmmakers, especially new filmmakers, to have a platform to be heard and be seen and be listened to."
Inside Out's goal is to ultimately shorten the time it takes for LGBTQ projects to move from development to production, and create a dedicated space for filmmakers to receive the connection and support they need. "We recognize that queer projects often face additional challenges in securing financing, and an LGBT-centered financing forum addresses that head on," says the org's executive director Andria Wilson. "We want to lift LGBT projects out of the pack, giving them more dedicated attention and profile than they may receive at mainstream financing events -- and setting them up for successful meetings."
Keliher believes that's important for decision makers and executives to be accessible and open to people who might otherwise not have the opportunity to engage with decision makers.
Manon Ardisson, a producer who studied queer history and cinema, who found success with "God's Own Country" last year, sees Inside Out as an opportunity to find partners who share her interest in telling queer stories, particularly stories of hope instead of the pessimistic representation of LGBTQ relationships that's often reflected in cinema. To that end, she is bringing in a new project (with co-producer Chiara Ventura) to the event, horror film called "Ex Sanguis" with a same-sex love story at its core.
"I think it's important that LGBTQ films enter the mainstream to disprove the assumption that straight people would not be interested in these stories," says Ardisson, "A good film is a good film, regardless of sexuality. But that's something 'Brokeback Mountain' already proved long before us."
Getting independent films financed is very difficult across the board, says Killer Films' CEO Christine Vachon, who includes "Hedwig and the Angry Inch," "Boys Don't Cry" and "Carol" among her formidable credits -- all vastly different films. "You can't really compare the market for one to the other...Every time we make something we're working off of our experience, our gut, some sense that it does have a place in the marketplace."
Once Todd Haynes came on board, 'Carol,' wasn't a challenge to get financed because of the high-profile stars attached."
Could the film have been made 10 years ago? "There's no crystal ball. We just march forward, I'm not sure it behooves us to really speculate about whether it could have would have been made...it wasn't." There's only one thing that motives Vachon: A good story.
As managing director of sales and distribution at Protagonist, Vanessa Saal says that when it comes to marketing their films, filmmakers are often faced with the decision of whether they want to go with distributors who specialize in LGBTQ content and participate in festivals that specifically cater to these films, or avoid pigeonholing the films and aiming for a more mainstream approach, without alienating the LGBTQ community.
Their title "Tom of Finland" was marketed differently in various territories. In Finland, the Finnish artist known for his homoerotic art is a household name, so the film played to a wider audience. In the U.K., Peccadillo Pictures built a fun, risque campaign around it,targeting gay audiences.
There's another aspect that can affect financing and distribution: "There are many countries in the world that are still very homophobic, there are some countries where, for example, it's illegal. [It's] quite heartbreaking and disheartening but that's the world we live in today, hopefully not tomorrow."
Indeed, Kahiu's film has been banned in her native Kenya.
For many investors, an LGBTQ story can still be seen as somewhat niche and risky, says Keliher: "That is still something we have to overcome. I think on one hand, we like to feel that we are in a world [that's] very open, very accepting and kind of non-prejudiced. I certainly think it's changing, but that rate of change is perhaps not as fast or as apparent as we might like to think it is when it comes to global attitudes. [I]t's a sad but true fact that there are definitely big parts of the world where attitudes are somewhat behind and stories that feature gay characters and LGBTQ characters are not accepted. And I think there's still a lot of work to do there."