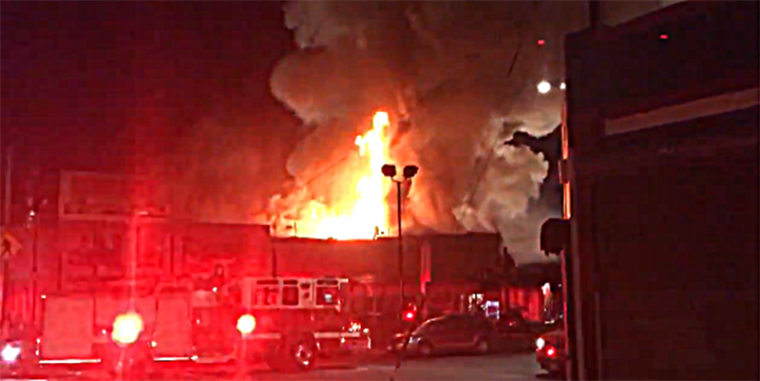 The fire at an Oakland artists' warehouse on Friday night was so devastating, officials said the current death toll of 36 people comes after only 70 percent of the building was searched.
At a Monday morning press conference, Oakland, California, fire chief Melinda Drayton said the burned remains of what was once the Ghost Ship building had been declared temporarily too unsafe for workers to continue the search. Drayton said when the search does continue, "we absolutely believe that the number of fatalities will increase."
As of Tuesday, 22 victims had been positively identified and their families notified. Most of the bodies were so badly burned in the fire, identification has been difficult to accomplish.
On social media and in shared Google Docs, people are still searching for their missing family and friends. The LGBTQ community has been especially impacted by the realization that many who attended the ill-fated event on Friday identified as queer or transgender. In a year that saw the deadliest mass shooting in U.S. history take place at an Orlando gay bar, the mass casualties at Ghost Ship have left many in the LGBTQ community distraught.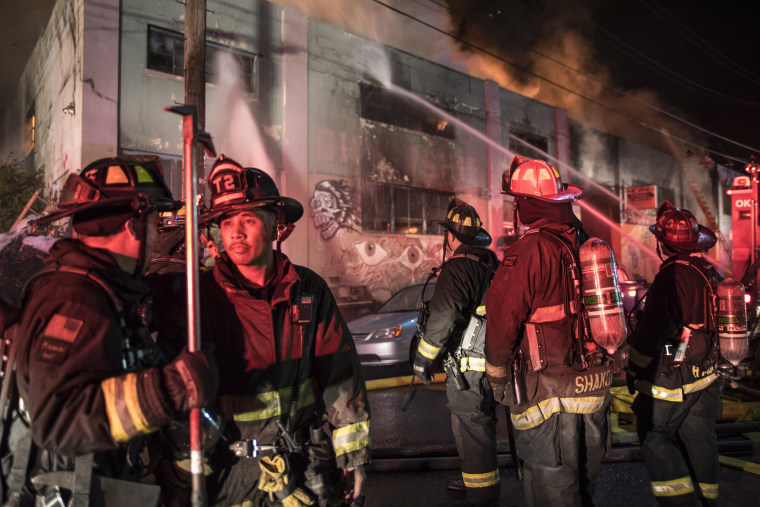 San Francisco resident Elisa Green told NBC Out she had planned to attend Friday night's music show at Ghost Ship but was tired and decided to stay home at the last minute.
"If I had gotten more sleep the night before or if my friend had called and encouraged me, I would have been there," said a stunned Green, who counted multiple friends among the Ghost Ship community and said she was grieving.
"It was such a positive, open community of people," Green added, "At this time in the world, it really hurts."
While NBC Out was unable to confirm the LGBTQ status of several of the missing and deceased, five queer or transgender people have been confirmed among them.
CASH ASKEW
Cash Askew, a 22-year-old queer transgender femme from Oakland, is among the deceased.
The child of a queer and transgender couple, Askew was known in music circles as a member of the band Them Are Us Too. Her parents told the Washington Post on Monday that Askew had grown up hanging out at famed San Francisco lesbian bar The Lexington Club, where her transgender stepfather Sunny Haire worked as a manager. Askew's mother, Leisa, told the Washington Post that she and Haire had rushed to the Ghost Ship as soon as they heard about the fire—watching the "horrifying" flames, knowing that Cash was inside.
Late Sunday night, filmmaker Silas Howard, the first transgender director for "Transparent," posted a photo of Askew on Instagram along with memories of casting Askew—then just a toddler—in his first film, "By Hook or By Crook."
And Jess Tom, a self-proclaimed "weird queer comedy babe," posted a long, heartfelt tribute to Askew on Facebook, writing, in part, "I love you, baby. I'm so sorry we won't meet again on this plane."
FERAL PINES
Feral Pines, 29, of Berkeley, California was confirmed deceased on Monday.
Her close friend and former college roommate, Scout Wolfcave, the executive director of the Trans Assistance Project, told NBC Out she and Pines were "like sisters."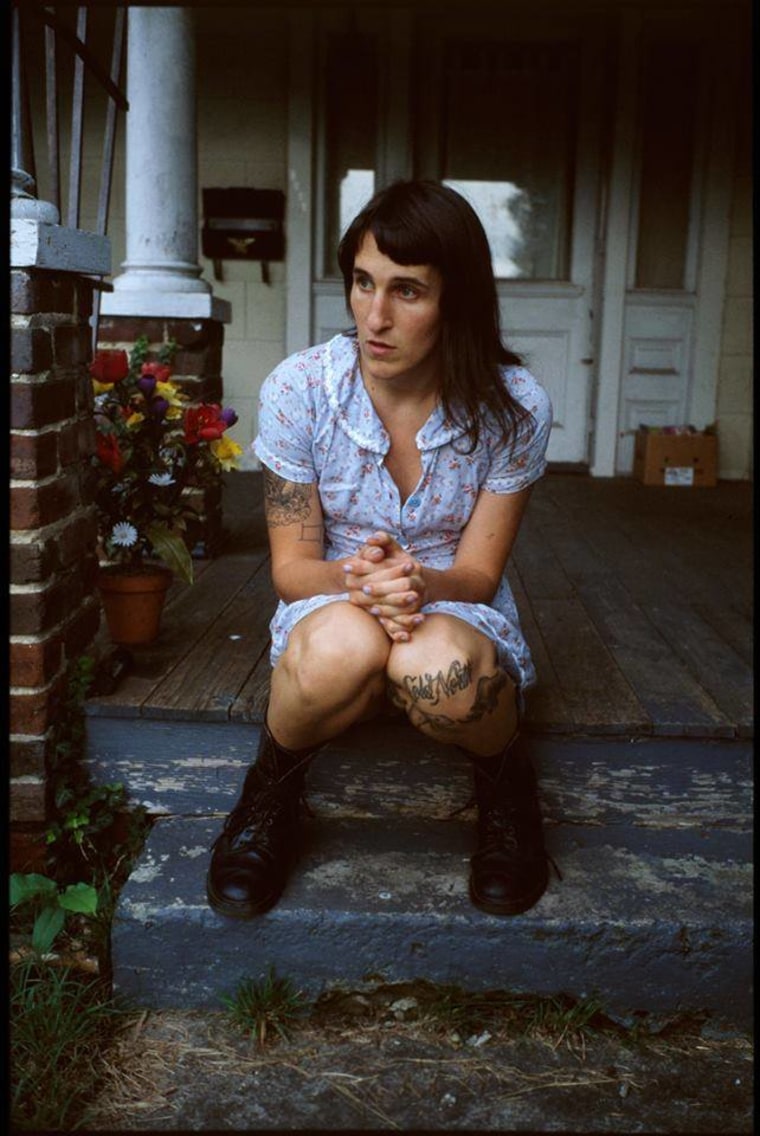 "She showed up for me in ways that no one ever had before, and she took care of me," said Wolfcave, who is raising money for funeral and end-of-life costs through the Trans Assistance Project
Wolfcave acknowledged that it was difficult to speak with reporters while still in mourning, but she also noted she wanted coverage to be accurate and was concerned with trans women being misgendered or "deadnamed" by the media (deadnaming is when the birth name of a transgender person is used instead of their preferred name).
Pines was close with Cash Askew, and both musicians had a fondness for heavy industrial music and "sludge metal," according to Wolfcave.
"She started a new band every few days," Wolfcave said of Pines' prolific musical output. "And she was a collector .... I remember once she told me that she wanted to collect all of the synths used on the early Skinny Puppy tours."
EM BOHLKA
Em Bohlka, 33, of Oakland, was confirmed deceased on Monday. Her father, Jack Bohlka, posted an image of her with a note on his Instagram account Monday night.
"I am devastated that my child is one of the victims in the Oakland fire," he wrote. "Recently she was transitioning to become a beautiful, happy woman. She took the name Em. I just wish with all my heart that she had more time to live her life as she truly wanted. My heart goes out to the entire trans community who feel as if they must gather in unsafe buildings to experience their community and celebrate their identity. Our communities must become more open and accepting of all people, all identities, so that everyone can enjoy a great party or concert in a space that is not a death trap."
Bohlka had come out as transgender just a few months prior to the fire, according to a bandmate from Bohlka's band, Rope in Hand, who posted a memorial on Facebook.
"She had been battling gender dysphoria for years, and I watched as she went through hell coming to terms with how she felt on the inside. She was afraid to come out of the closet because of the rejection and hurt she would have to experience from people who don't understand, or even try to understand. She finally came out to a very small handful of family and me a few months ago and was in the process of transitioning into a woman," the friend wrote on Facebook.
JOEY CASIO
Electronic musician Joey Casio (also known as Joey Matlock) was supposed to play at Ghost Ship on Friday and is among the missing, his mother confirmed to NBC News.
Casio has long been associated with Olympia, Washington's indie and queer music scenes. Friends and family of the K Records artist posted frantically on social media over the weekend, scrambling to find out whether he had made it out of the fire.
On Monday, K Records donated copies of Casio's recordings to raise money for the Ghost Ship Fire Relief Fund.
Alley Hector, creator of the Portland queer blog QPDX, remembered her high school friendship with Casio when the two attended the Vancouver School of Arts and Academics in Vancouver, Washington. Hector told NBC Out that Casio came out to her in a last-minute note written after high school graduation.
"On the last night before I left on a train to college he wrote me this super sweet handwritten coming out letter," Hector said, "About how he wished he could have been brave like me and been out in high school."
Casio went on to perform frequently with queer acts like Scream Club, Jenna Riot and Nicky Click. Scream Club member Cindy Wonderful posted memories of her friendship and collaborations with Casio on Facebook.
"The one thing that makes me feel better about this situation," wrote Wonderful in a Sunday night post, "Is knowing that he went out amongst people who cared about him, people he no doubt cared about, doing what he loved to do. Its tragic and sad and yet poetic in a way."
ARA JO
Ara Jo, 29, is a queer artist who has been missing since Friday's fire, friends and family confirmed to NBC News.
Jo, whom family members called a "great artist and painter," worked at Berkeley's Ink Stone arts and crafts store and helped organize the East Bay Alternative Book and Zine Fest.
One of Jo's close friends, model Rain Dove, referred to Jo as an "amazing queer person who loved who she loved and what she loved." Dove and Jo met while working in a different warehouse space, and Dove reflected on the need for such creative venues among young artists.
"While these spaces may rightfully be zoned as not residential for a good reason, many cities haven't offered actual housing solutions for artists and lower income adults that are easily accessible," Dove told NBC Out.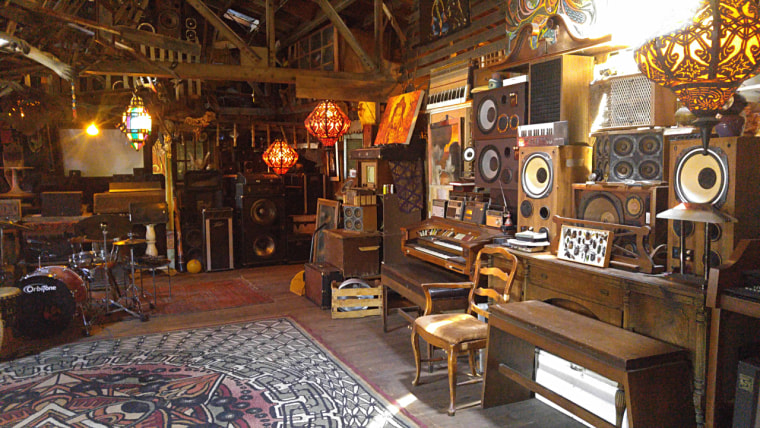 The names of all the people who are still missing are being circulated on a Facebook page billed as an Oakland fire memorial. There, friends and family have been posting several times an hour since the fire occurred—desperately looking for anyone who may have heard from their missing loved ones.
Many also survived the fire, and local nonprofit Gray Area Foundation for the Arts is raising money online to support their recovery. By Tuesday morning, the fundraiser had received nearly $400,000 in donations.
Another set of fundraisers were created specifically for the transgender community members who are missing or deceased after the fire. One fundraiser gathered more than $50,000 as of Tuesday for the parents of Askew, while the Trans Assistance Project raised money to cover potential funeral costs for Pines and Bohlka.
A vigil was held on Saturday at Oakland's Chapel of the Chimes, and a candlelight vigil was held Monday night at Lake Merritt in Oakland.