/ Source: Associated Press
SALT LAKE CITY — An LGBTQ group at the Mormon church-owned Brigham Young University has tried unsuccessfully for three years to get recognition from the school.
Members of the Understanding Same Gender Attraction group told the Salt Lake Tribune for a story published this week that they feel like they have been strung along as school administrators repeatedly delay approving their application.
"BYU is sending the message that its LGBT students are not good enough or not worthy enough to be able to start their own club," said Addison Jenkins, an urban planning student and former club president. "I think that's an incredibly damaging message."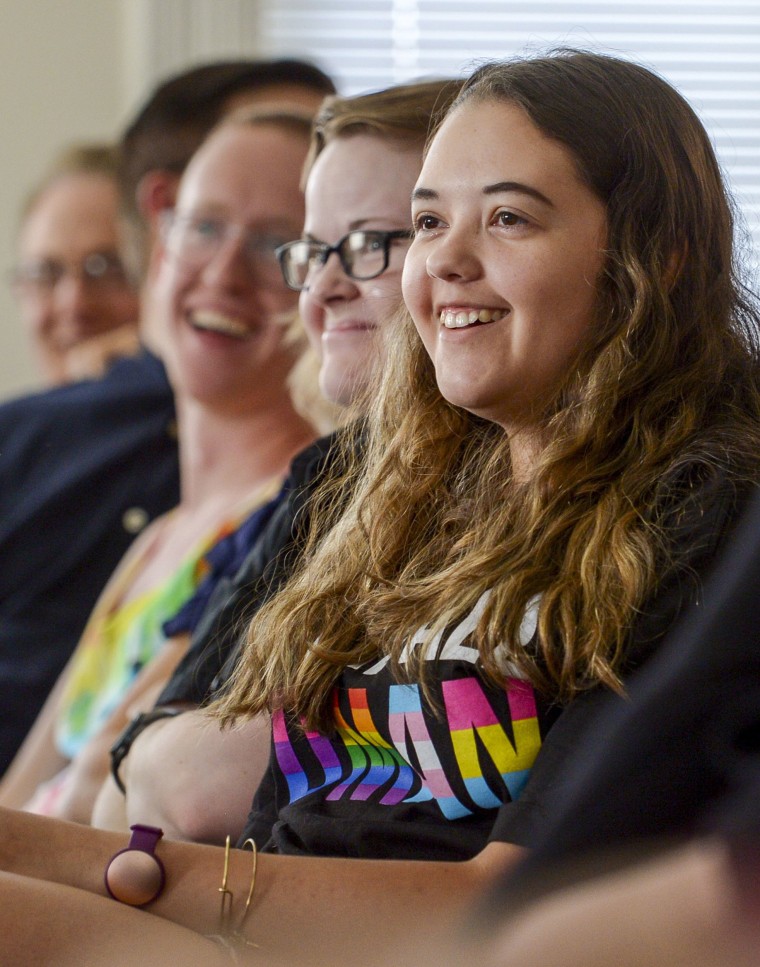 The group has 100 members and meets almost every week off campus at the Provo City Library.
BYU's associate dean of students, Casey Peterson, said in a statement that he had met with the group over several years but worried that recognizing them would hurt "other groups of students equally invested in assisting and serving."
It's unclear what other groups he was referring to because Understanding Same Gender Attraction is the only established LGBTQ organization at the university.
In 2016, the school formed a working group to study the group's application and explore other ways to support gay and transgender students. But it's never added it to the list of more than 250 recognized clubs dedicated to a range of interests including roller skating, Shakespeare and a cappella.
BYU students are held to a strict honor code that forbids "all forms of physical intimacy that give expression to homosexual feelings."
Some students worry that attending the group's meetings would get them in trouble with the school's administration.
The Church of Jesus Christ of Latter-day Saints teaches that being attracted to someone of the same sex is not a sin but that acting on those feelings is.
JD Goates, a former group president and recent BYU graduate, said the organization would be invaluable for LGBTQ students who feel lost and are looking for a community.
"There are people wanting to kill themselves," he said.
Group members say they want to be recognized by the end of the year. They already have drafted a charter, mocked up a website and picked out faculty advisers in case the school gives them the go-ahead.
"It feels like we're screaming at a brick wall," Goates said.