October is LGBTQ History Month, and to celebrate, NBC News will feature an NBC Out review of key moments and people in LGBTQ history. Each week's feature will include images from the New York Public Library's LGBTQ archives. For our final week, we explore the digital image archives as well as the Trans Oral History Project. Before the term "transgender" came into wide use in the early 1990s, these people often used the term "transvestite" or "queen" to describe themselves.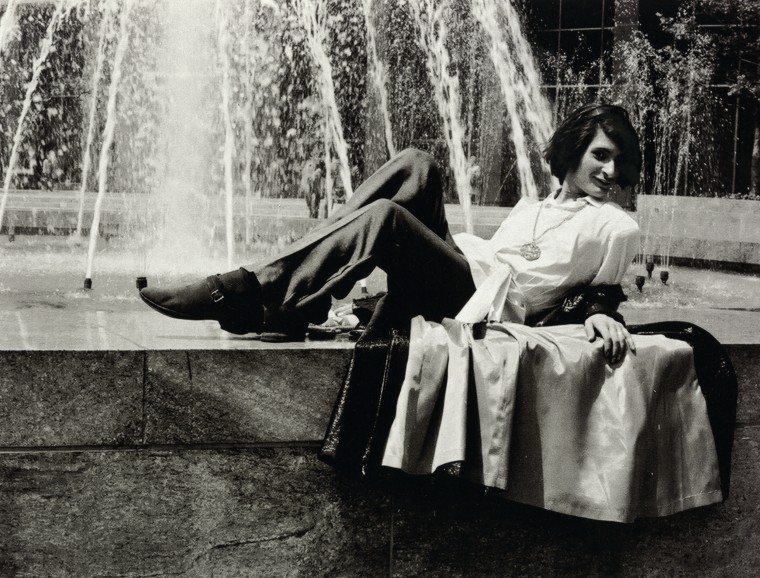 Sylvia Rivera was a transgender and homeless advocate who lived in downtown New York City. She started to wear makeup to school in fourth grade, was kicked out of her home at a young age, and was walking Times Square as a sex worker not long after. Rivera often lived near the Christopher Street piers in Greenwich Village, which for decades was a refuge and place to sleep for homeless LGBTQ youth. She organized trans people in a group called Street Transvestite Action Revolutionaries. Rivera and Marsha P. Johnson, another trans icon, ran a shelter for homeless trans and gender-nonconforming people. Rivera was reportedly at Stonewall on June 28, 1969, when patrons rioted against a police raid, and she reportedly said, "I'm not missing a minute of this — it's the revolution!" Her ashes were scattered from the pier into the Hudson River.
Carrie Davis, chief programs and policy officer at New York's LGBT Community Center, said Rivera helped expand the gay rights movement into the LGBTQ rights movement. "Sylvia was drawn to helping the poor, the homeless, people of color, gender non-conformists. She used her outsider status to help make change." In 2004, New York City Mayor Michael Bloomberg renamed a corner of Christopher Street and Hudson Street "Sylvia Rivera Way."
Shortly before her death, Rivera was quoted criticizing the lesbian, gay and bisexual focus of LGBTQ groups: "One of our main goals now is to destroy the Human Rights Campaign, because I'm tired of sitting on the back of the bumper. It's not even the back of the bus anymore — it's the back of the bumper. The bitch on wheels is back."
.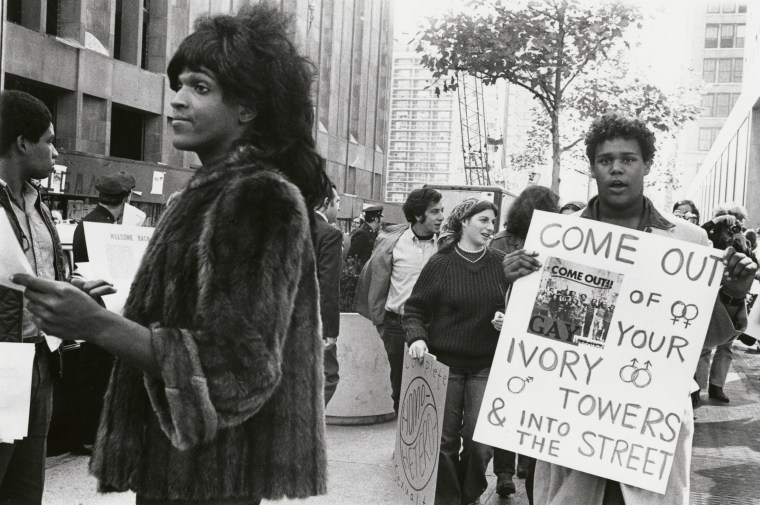 Marsha P. Johnson was one of the best known transgender activists from the early days of the "gay liberation" movement in New York City. She and Sylvia Rivera were friends and often advocated for trans and queer rights together. She moved to New York after graduating from high school, and at age 23 was part of the vanguard at Stonewall that led patrons to resist a police raid, helping to spark the modern LGBTQ rights struggle.
Johnson's body was found in the Hudson River in 1992 and ruled a suicide, but some friends and activists claim she was murdered. Controversy surrounding her death points to a glaring reality: Trans women, and particularly trans women of color, are targeted and murdered at high rates across the country.
.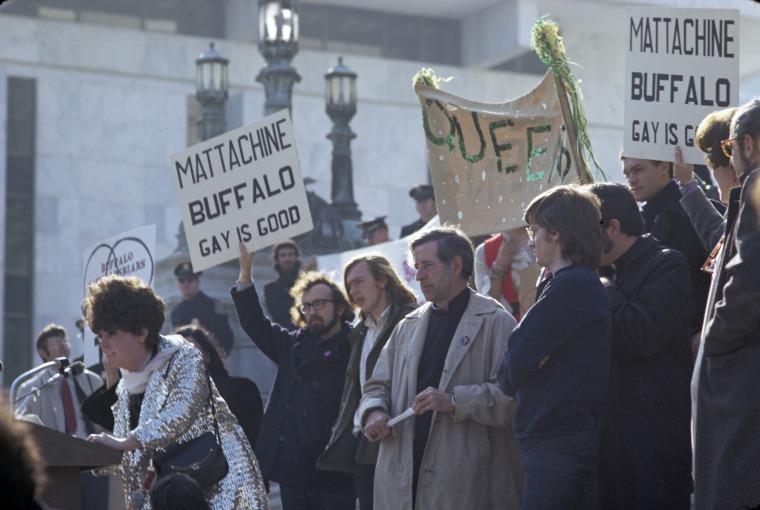 Lee Brewster was a pioneering drag queen and gender-nonconforming pioneer who founded the Queens Liberation Army. On Halloween 1969, Brewster, who used he/him pronouns, made an announcement: He was going into the clothing business.
Brewster operated a store in lower Manhattan called "Lee's Mardi Gras Boutique," perhaps the largest shop for drag queen apparel in the world. The shop sold "size 30 dresses and size 15 studded platform shoes to men who sometimes wish they were something else," the New York Times wrote in Brewster's obituary. He ran drag balls and grated against the mainstream gay rights movement in the 1970s, which sought respectability, not rights for drag queens. Before his life as a guru of glam, Brewster was fired for being gay from a job at the Federal Bureau of Investigation.
.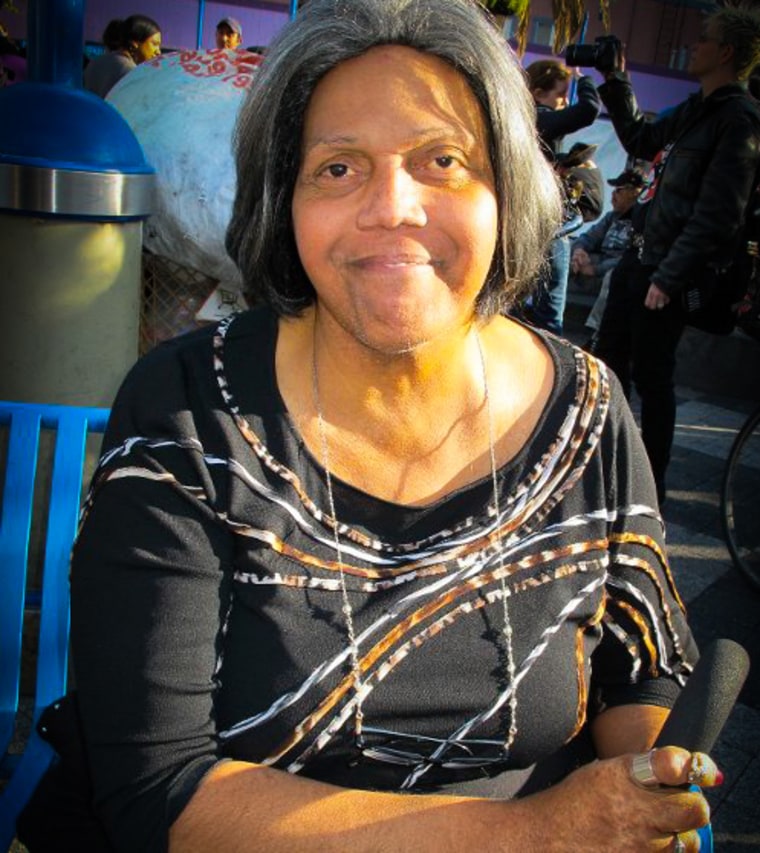 Miss Major Griffin-Gracy, better known as "Miss Major", is noted for her work advocating for the rights and wellbeing of incarcerated transgender people. She was present at the original Stonewall uprisings, and she is executive director emeritus of the Transgender Gender Variant Intersex Justice Project. Today, she lives in Little Rock, Arkansas, where she is working to open House of GG's, "the first primary retreat and innovative educational center specifically for Transgender people in the USA." Miss Major was profiled in the documentary film "MAJOR!"
.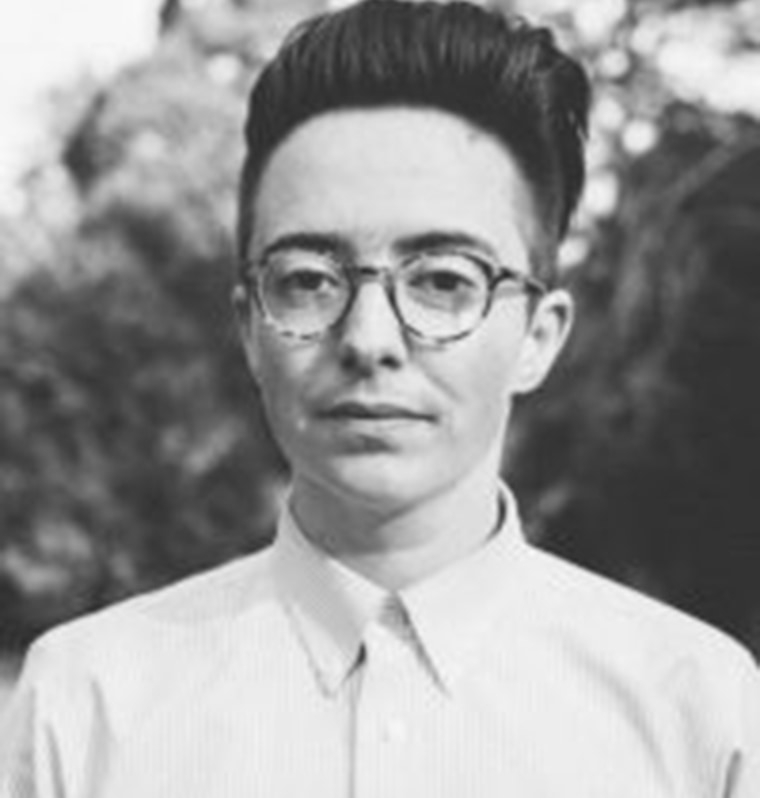 Dean Spade is founder of the Sylvia Rivera Law Project (SRLP), which "works to guarantee that all people are free to self-determine gender identity and expression, regardless of income or race, and without facing harassment, discrimination or violence."
Spade was arrested in 2002 for using the men's restroom in Grand Central Terminal in New York City. In the Trans Oral History Project, Spade described how he felt after the arrest: "If I'd gotten arrested using the bathroom it must be because I don't pass," he said. "That was really painful. You know, really, really painful. But what came out of that was that basically I applied for money to start SRLP."
.
Want to see more? The New York Public Library's digital archives contain several collections related to LGBTQ history. NYPL has the archives of pivotal organizations, such as the Mattachine Society of New York and the Gay Activists Alliance; the papers of pioneering activists like Barbara Gittings; and vast holdings in LGBTQ pop culture. NYPL also hosts the New York Trans Oral History Project.