As Army whistleblower Chelsea Manning goes free today, her experiences while incarcerated remain indicative of systemic issues impacting LGBTQ people in prison.
Manning's ACLU lawyer Chase Strangio and Research Associate at the Vera Institute of Justice Izzy Sederbaum say they remain dedicated to resolving these complex issues and pushing them to the forefront in the fight for reform.
"It feels like a miracle," said ACLU Staff Attorney Chase Strangio in an interview with NBC Out on the release of Manning. "It's amazing to imagine her leaving prison and being able to negotiate her life and her gender on her own terms."
Strangio spoke about some of the hardships Manning faced while carrying out her sentence for leaking a trove of military intelligence records to WikiLeaks, a sentence that was commuted by President Barack Obama in January.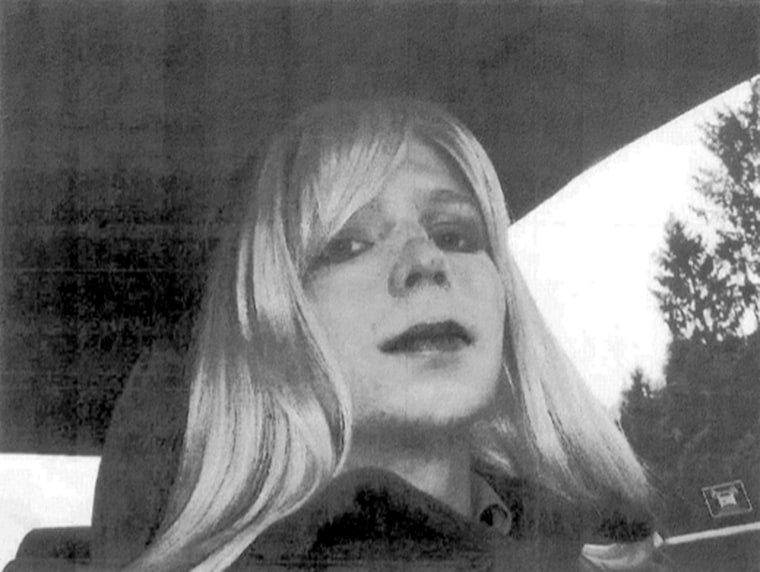 "Following her arrest, she was subjected to solitary both in Kuwait and at Quantico, where she was stripped naked every day and denied access to anything," Strangio said. "She had to ask permission for toilet paper."
Strangio also spoke about the deterioration of Manning's mental health, which he said was due to the Army denying her gender-affirmation surgery and to her subjection to long periods of solitary confinement. Manning attempted suicide twice last year.
"It was so barbaric to hear that the system was pushing her to the edge of her ability to survive," Strangio said. "And they even punished her for that. This is how our systems operate. This is what the prison system in the U.S. does to people."
Related: Chelsea Manning Released From Prison After Obama Grants Clemency
Strangio went on to note that what Manning experienced while incarcerated isn't outside the norm for LGBTQ people in the criminal justice system.
"For many LGBT people, particularly trans women and gay men in men's facilities, solitary confinement is a very routine practice for people's own safety," he said. "The debate on solitary is so clear and so polarizing, and yet it's a commonly utilized practice in the US, particularly for people who are vulnerable."
Indeed, according to a report released by the Bureau of Justice Statistics in 2015, LGBTQ individuals are disproportionately impacted by policies that isolate and stigmatize inmates. The report found that nearly 30 percent of LGB prisoners were placed in restrictive housing compared to 18 percent of non-LGB inmates. Transgender individuals were not included in the report.
In addition to being more likely to experience assault and violence in correctional settings, LGBTQ people are overrepresented in the criminal justice system in general. A report released this year by the Center for American Progress and the Movement Advancement Project surveyed seven juvenile detention centers and found that about 20 percent of the youth identified as LGBTQ or gender nonconforming, compared to 7 percent of American youth on the whole.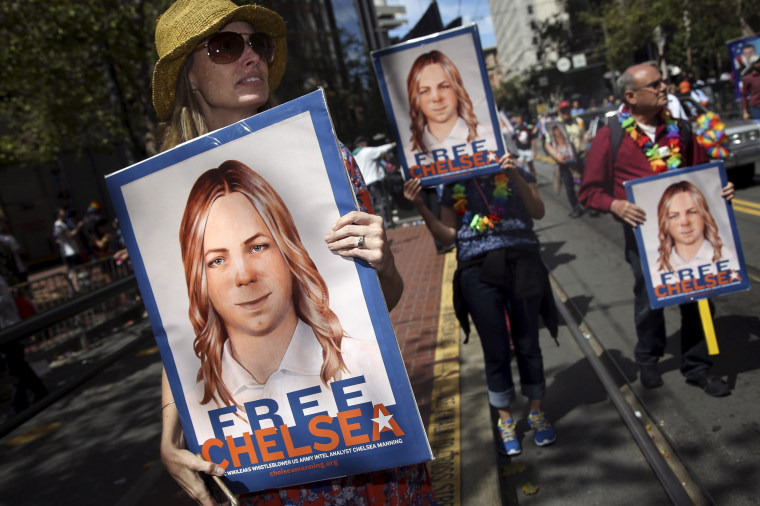 Both Sederbaum and Strangio point out that it's transgender women, particularly transgender women of color, who are most vulnerable.
"Chelsea, her story is one of many as a trans woman in the criminal justice system," said Sederbaum, a Research Associate at the Vera Institute of Justice. "For every person like her, there are trans women of color whose stories are never told."
Sederbaum drew attention to a host of factors that make the LGBTQ community more vulnerable in the criminal justice system, factors like disproportionately high rates of bullying, mental illness, and substance abuse.
"There are a lot of mental health issues," Sederbaum said. "The community itself is stigmatized, like, 'well, you're gay, so clearly you have a mental health disorder.'"
Sederbaum also pointed to the lack of access to adequate care as a factor contributing to the overrepresentation of LGBTQ people in prison.
"The community is poorer on the whole and lacks resources, and sometimes you don't want to go to the only doctor that's available because you know they're terrible to LGBTQ people," Sederbaum said. "We know in the criminal justice system, there's an overrepresentation of people with mental health issues, and we know in the LGBTQ community they have an over-predominance of mental health and substance abuse issues."
According to data released by the United Nations, transgender youth are ten times more likely to have attempted suicide than the general population, and a California study found that nearly 60 percent of transgender women inmates housed in men's prison had reported being sexually assaulted.
"We know that queer folks of color, transgender women of color, they get the short end of the stick," Sederbaum said. "They have a system that is meant to be violent and penal to keep people of color, basically, and then you have this inherent violence toward queer people."
Another challenge facing LGBTQ people in prison, Strangio said, is access to HIV medication.
Related: Lesbian, Gay and Bisexual Youth More Likely to Be Incarcerated, Study Finds
"We hear from people across the country in jails and state prisons about this routine denial of care, even in places that have updated their policies," Strangio said. "Access to HIV medicine has improved over the years, but it's still something we see frequently denied in jails."
In their interviews, Strangio and Sederbaum depict a multi-layered crisis for incarcerated LGBTQ people, one where the stigmas and interlocking systems of the outside world conspire to create an overrepresentation of the most vulnerable members of society in the American criminal justice system.
"There are all these issues that are endemic to the LGBTQ community that society at large isn't," Sederbaum said. "It would be nice to hear their stories."