With rainbow flags flying, colorful signs waving and messages of resistance being chanted, thousands of people participated in an LGBTQ solidarity rally Saturday in front of New York City's historic Stonewall National Monument.
The rally was intended to "stand in solidarity with every immigrant, asylum seeker, refugee and every person impacted by Donald Trump's illegal, immoral, unconstitutional and un-American executive orders" and to "speak out against Trump's selection of the most anti-LGBT nominees and appointees in modern history," according to a Facebook invitation created by the event's organizers.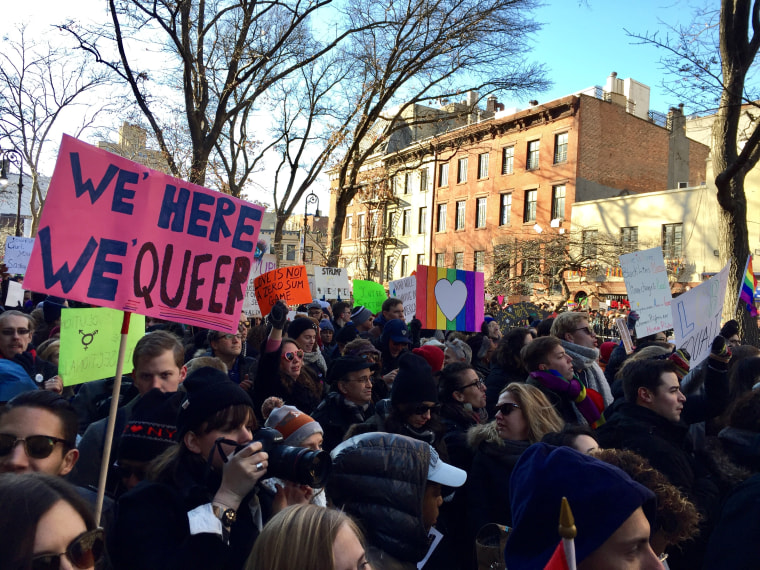 Co-sponsors included dozens of advocacy groups, such as Lambda Legal, The Trevor Project and GLAAD, and a number of lawmakers were in attendance, including Senate Democratic leader Charles Schumer of New York.
"I stand with you every fight we make," Schumer said from the podium. "We have a lot of fights, but we're going to win them all."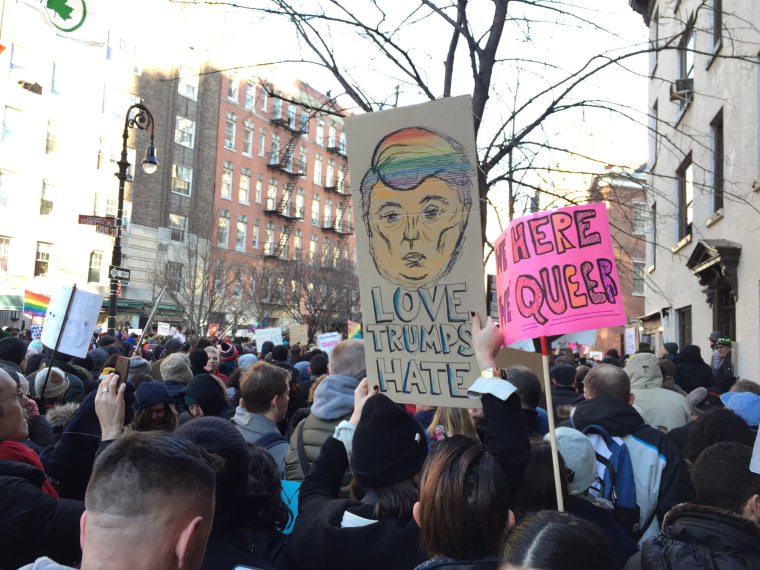 Among the fights Schumer named were defeating Trump's nominee for education secretary, Betsy DeVos; keeping the Affordable Care Act, which Trump has said he wants to "repeal and replace"; and making sure the Supreme Court "does not turn the clock back."
Schumer ended his remarks by leading chants of "Dump Trump" from the podium.