The aftermath of the killing of Trayvon Martin birthed a new iteration of Black liberation movement--one explicitly and unapologetically Black and queer in nature.
Electrified by the consistent murders of Black people at the hands of law enforcement, state agents and vigilantes, young Black people became differently politicized and began a digital and on-the-ground crusade to affirm the indelible value, sanctity and humanity of all Black lives.
Importantly, many of the young Black people agitated into action that summer and beyond have proudly named and proclaimed their queerness, trans-ness and womanhood as essential components to the movement toward Black liberation. The choice to refuse to silence, apologize or equivocate for the complex and multifaceted wholeness of Blackness destabilizes both white (supremacist) LGBT-centered queer history and theory and the popular, albeit false, patriarchal narrative of the Civil Rights and Black Power movements.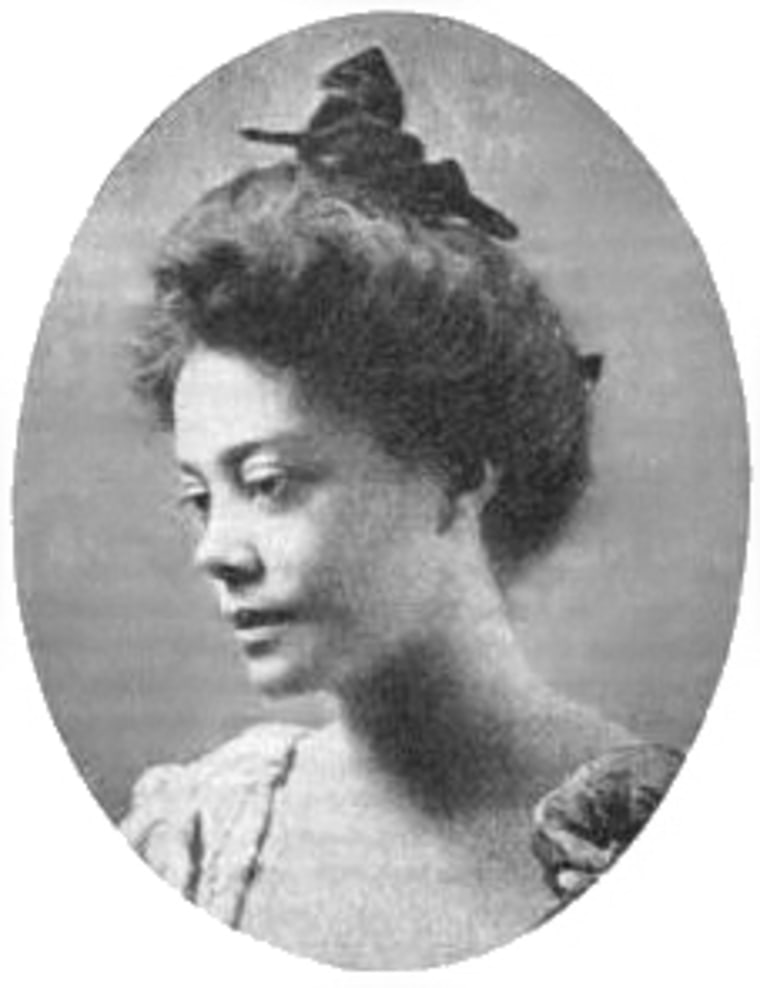 To call the women who instigated what is now known as the Movement for Black Lives wholly different from our Black feminist foremothers would be a gross mischaracterization of history. In fact, it is within the history of Black lesbian, bisexual and transgender feminisms that we draw our courage and ability to articulate a truly visionary freedom for all Black people.
As long as there have been Black people, there have been Black queer and trans people. In America, our contributions to Black queer and trans history span centuries and touch every facet of American life.
In the mid 1880s, Ramona "Wildfire" Lewis was born a free-woman in Boston. One of the first Black women to attend Oberlin college, Lewis found a passion for painting and sculpture -- a skill that led her work to be shown internationally. The racialized and gendered terror of the antebellum United States and its impending Civil war led Lewis to expatriated to Italy with her then-lover, Harriet Ho, where she continued to sculpt masterpieces until her death in 1907.
The first generation of Black women born after chattel slavery ended provided some of the earliest accounts of Black queer love. Born in 1875 and 1880, respectively, Alice Dunbar Nelson, the estranged wife of Paul Lawrence Dunbar, and her contemporary, Angelina Grimke Weld, were both, "race women" and feminists who wrote extensively about the plight of Black American women.
Where Lewis focused her public work on adapting Greco-Roman art, Nelson and Weld used their platforms to provide social commentary on the racial and gendered impact of patriarchy, segregation and Jim Crow.
Importantly, Weld wrote the first full-length, anti-lynching play, "Rachel," which chronicled the story of a family who was haunted by the vigilante terrorism of white lynch mobs.
However, it is their love letters to women that they courted that reveal a lingering truth about the wholeness of their lives and the burgeoning enclave of Black queer women who saw, found and loved each other in a world hell-bent on their silence, destruction and demise -- a narrative that recurs throughout Black queer and trans' women's history.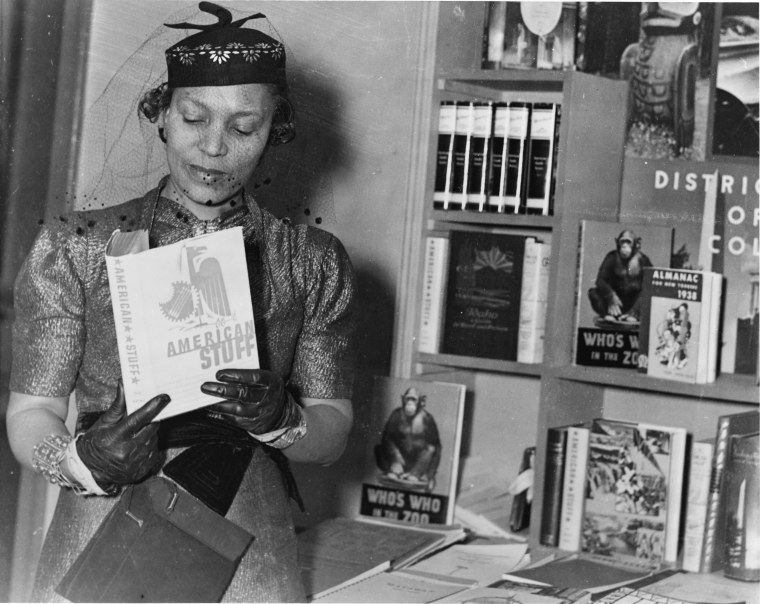 One of the most powerful Black cultural explosions during Jim Crow's America was the Harlem Renaissance. This Renaissance was facilitated by the Great Migration, where Black people fled to the precarious safety of the North and Midwest to escape the back-breaking labor and abject racism of the American South (only to be met with Northern white hostility). From this geographic racial distribution emerged cultural centers of Black excellence throughout the country.
There is no telling of the Harlem Renaissance without the stories of the Black queer women whose literature, art, music and presence undergirded the cultural explosion of the time.
While the list of Black queer women of this era (some of whom would probably identify as trans men today) is as strikingly varied as it is long, women like Zora Neale Hurston, Billie Holiday, Josephine Baker, Gladys Bentley and Moms Mabley did not necessarily hide their same-gender attractions. However, race, not necessarily their gender or sexuality, was often the focal point of their work.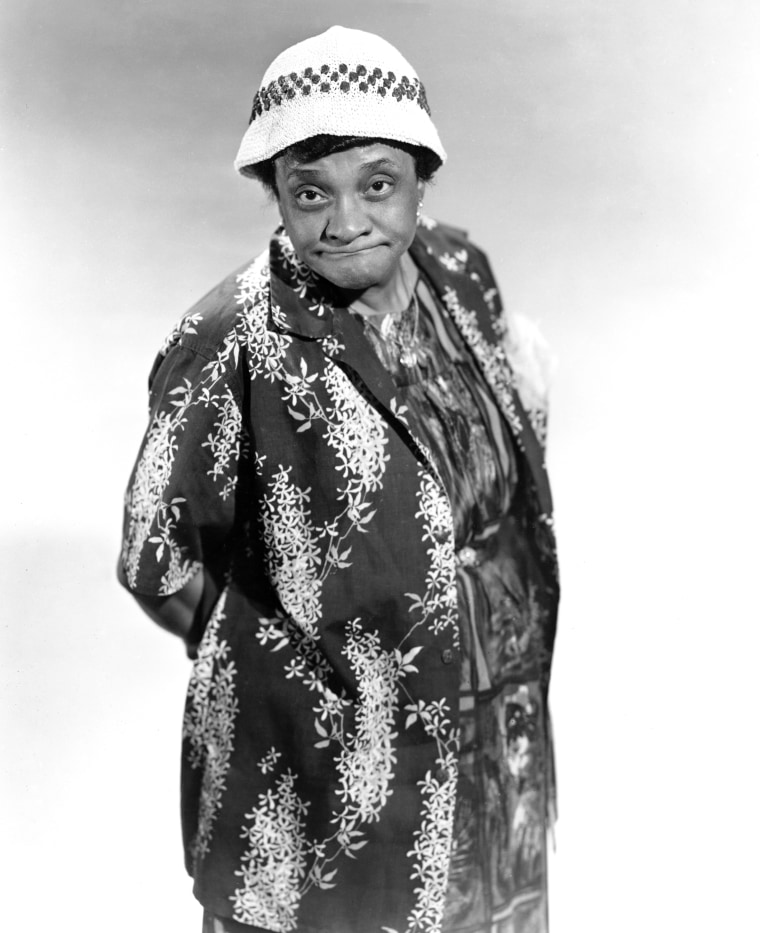 This generation of women also provide some of the earliest examples of transgressive gender performances by women in Black American history. Both Moms Mabley and Gladys Bentley were regularly photographed wearing men's clothing -- an arrestable offense at the time.
The radical shifts in Black consciousness that were concretized in the '60s and '70s gave way to much of the Black queer and trans frameworks that have grounded much contemporary Black organizing. From Angela Davis' "Are Prisons Obsolete?" to the "Combahee River Collective Statement" to the Stonewall Rebellion which was led by Black and Latina trans women, Black queer and trans women have carried the weight of moving America to embody the values we espouse.
Yet there is still much work to be done. While we can honor hundreds of Black queer and trans women who have critically and dynamically shaped LGBTQ history and American culture, we still exist in a world where Black trans women are eulogized more than they are celebrated in mainstream culture and where mainstream LGBTQ organizations still struggle to affirm the inherent value that #BlackLivesMatter.
Since our time in America, Black queer and trans women have been shifting and creating a vision of queer and Black liberation fashioned in our image. This LGBTQ History month, we are charged to remember that the contributions of Black women to both Black and LGBTQ freedom are so vast, deep and impactful that they cannot be quantified.
There has never been a Blackness devoid of queerness; to disentangle the two is as futile as literally cutting off ones own nose to spite their face.