AUSTIN, Texas — The Texas governor signed a law on Thursday to protect the religious rights of faith-based groups in state child welfare programs, but critics said it could be used to discriminate against LGBT and non-Christian families in adoptions.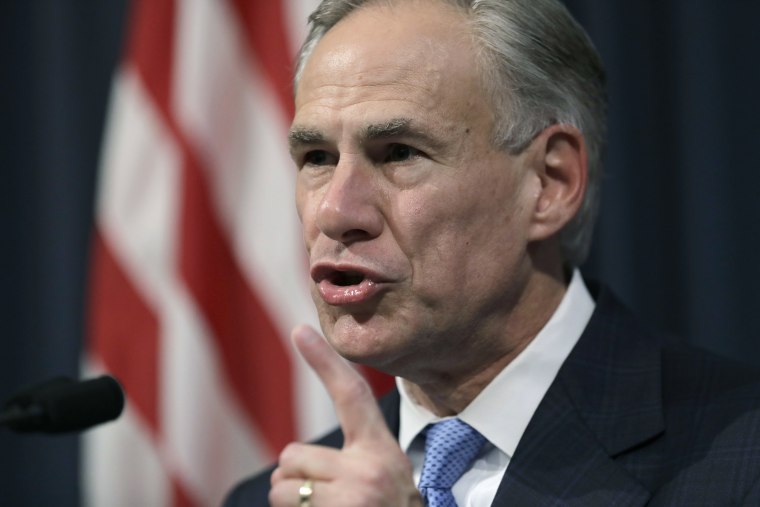 Republican Governor Greg Abbott signed House Bill 3859 which allows faith-based groups working with the Texas child welfare system to deny services "under circumstances that conflict with the provider's sincerely held religious beliefs." It was supported by several Christian groups.
The bill's sponsor, Republican Representative James Frank, said on social media,"HB 3859 bans no one" and has a mechanism for the state to offer alternative providers to anyone denied the right to be adoptive or foster parents because of the provider's religious beliefs.
He said the legislation would help troubled children find homes.
Abbott's office was not immediately available for comment.
Democrats and civil rights groups said the bill could allow private, faith-based agencies to block parents who practice a different religion or who are lesbian, gay, bisexual or transgender.
Related: NY Lawmaker Tackles Anti-LGBTQ Violence With PRIDE Act
LGBT rights groups have said they would challenge the adoption bill in court, arguing discrimination in the name of religion had no place in the state.
"This law's clear intent is to allow service providers that receive state tax dollars to misuse religion as a license to discriminate against LGBT families and children in the state's child-welfare system," said Kathy Miller, president of the Texas Freedom Network, a civil rights group.
Texas next month holds a special 30-day session of the Republican-controlled legislature with one item on the agenda, a bill that would limit access to public bathrooms for transgender people. Critics contend the legislation would promote discrimination.