London had its first Trans+ Liberation March on Saturday, with an estimated 1,500 people taking to the streets for transgender equality. Jamie Windust, who participated in the inaugural event, called it "euphoric."
"We were all in unison and had such a collective strength," Windust told NBC News. "We were able to exist and not have the loneliness or isolation that we often do when we walk the streets alone."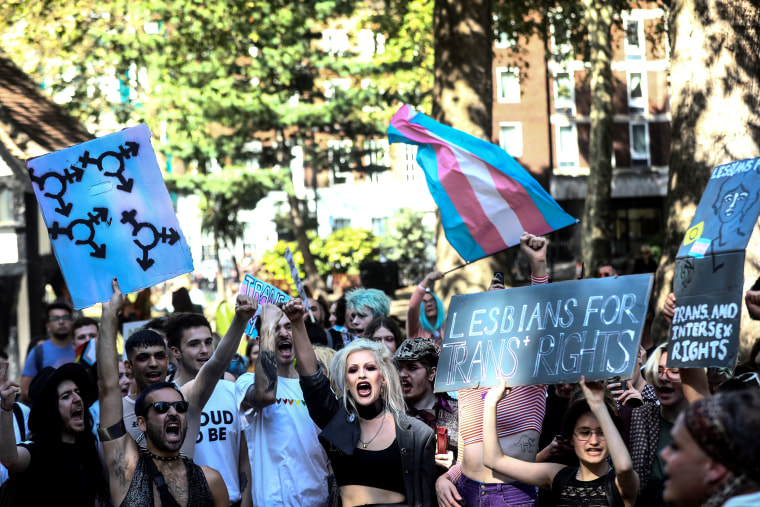 Despite safety concerns before the event, there were no counterprotests, and the march proceeded smoothly from Wellington Arch to Soho Square.
"We were in a space where we couldn't be defeated," Windust, who identifies as nonbinary, said. "The important thing for me was that we were actually able to congregate in a space but to also have fun and be kind to each other. We had a joyous time in each other's company and weren't bogged down by drama."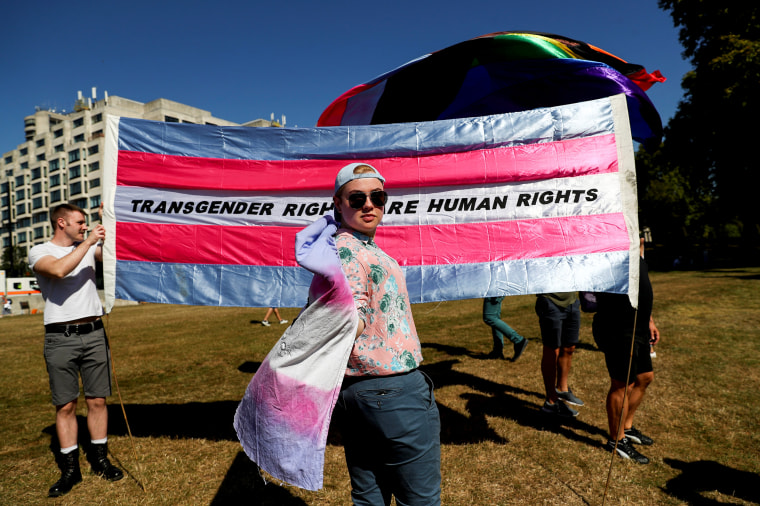 Windust added that trans people typically coalesce in response to tragedy — for mourning a trans person who has been attacked, for example. This march was different.
"It was nice to get back to the meaning of what pride is," Windust said. "We could reclaim our space and rejoice in each other's company."
Saturday's march came a year after a small group of anti-transgender feminists called "Get the L Out" disrupted London's annual pride march with signs that read "Transactivism Erases Lesbians."
Windust said they hope London's Trans+ Liberation March inspires other cities across the world to ignite their own movements.