In 2011, filmmaker K. Rocco Shields watched the news in horror as it reported on yet another LGBTQ teen suicide stemming from incessant bullying. It was shortly after that she decided to use the big screen as a way to create empathy and bring awareness about the mistreatment of the LGBTQ community -- particularly its youth. Her new film, "Love is All You Need?," takes viewers on a journey to a world where same-sex attraction is the "norm" and heterosexuals are faced with stigma and discrimination.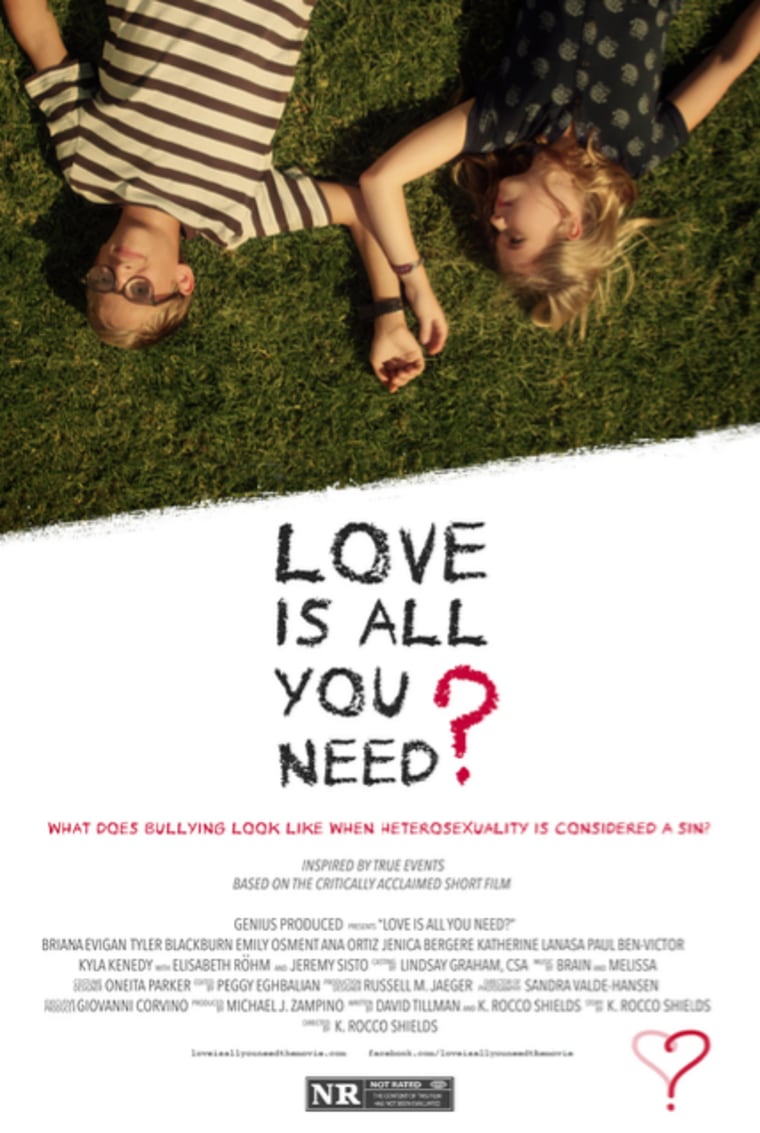 "I was struck by the increasing reports in the news on what seemed like [LGBTQ] teen suicide running rampant across the country, well actually across the world," Shields told NBC OUT, "I was also struck by the fact that people could not wrap their heads around why this was happening, and I thought, 'If things were reversed, they would completely understand,' and then I woke up the next morning with this idea."
The film is set in a classic all-American town filled with loving couples, white picket fences and a hatred of anyone who identifies as heterosexual (or a "ro"). On Sundays, the entire community fills the pews of the local church, where parishioners sit quietly and listen to the Reverend preach about the evilness of heterosexuality and how it is not God's way.
One of the members of the congregation is Jude (Briana Evigan), the high school quarterback, whose girlfriend is about to become homecoming queen. Jude meets Ryan (Tyler Blackburn), a journalist for the school newspaper, and within minutes you see a connection between them that is more than just friendship. The two begin having a secret affair, even though being a "ro" is a surefire way to be ostracized, ridiculed and even physically attacked. They know everyone in the town would disapprove of their relationship, especially since Jude is the quarterback of the football team.
Then there is Emily (Kyla Kennedy), an elementary school girl who has a secret crush on her best male friend, Ian (Jacob Rodier). Emily's peers catch on to the fact that she likes Ian and begin to torment her verbally and physically for being a "ro" -- she's pushed into a locker, has her head shoved in a toilet and much worse.
"Love Is All You Need?" has screened at film festivals across the country, where it has won several festival prizes, but Shields said a number of fans of the film started to request screenings in their hometowns, particularly in areas of the country where anti-LGBTQ discrimination is common.
"I found myself showcasing the film in North Carolina in protest of HB2, and I realized that I had so much traction there, I should be doing this everywhere especially during election time, so I pulled it out of the traditional film festival market, and I've decided to release it in a very unique way."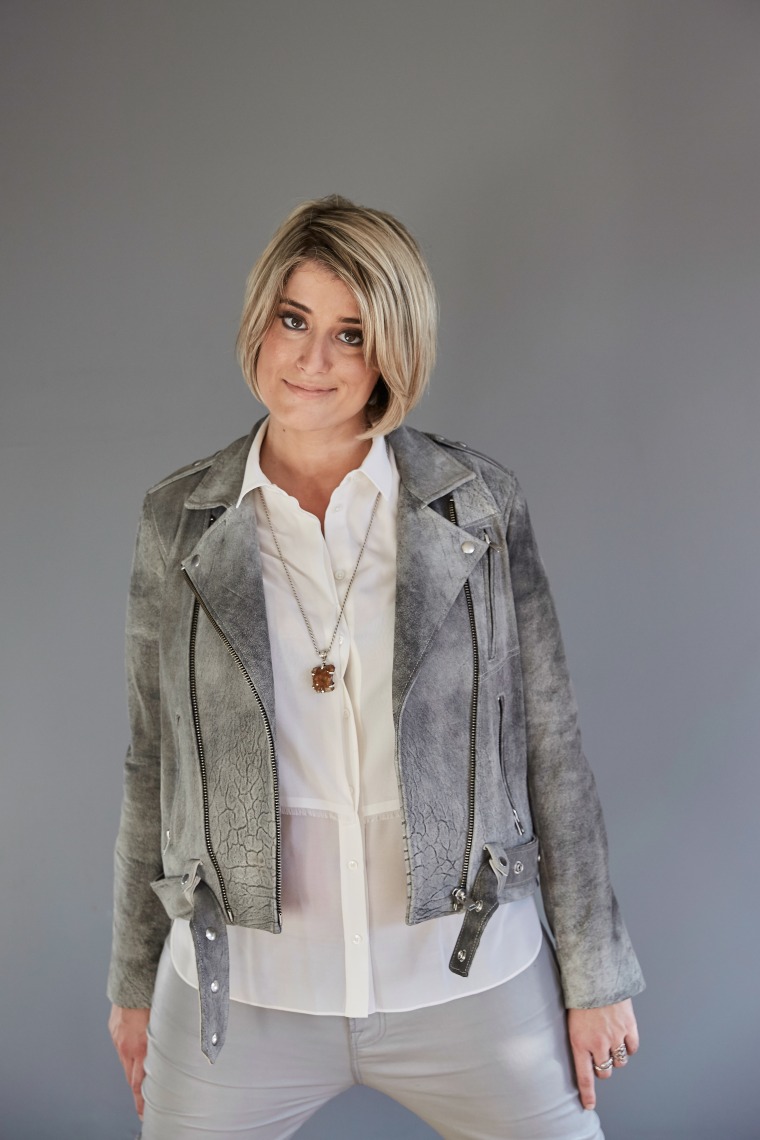 Leading up to the election, Shields has been partnering with nonprofits and screening the film in select cities where she thinks the film will have a significant impact. Her first stop on the tour was the Equality House, which is located directly across the street from the Westboro Baptist Church.
"We projected the film on a giant blow up screen right on the front lawn of the Equality house," Shields said, "and although they are not allowed to picket in residential areas, the Westboro Church was tweeting at me very angrily during the entire screening."
Shields' mission goes beyond profiting from her movie and winning film awards. Rather, she hopes to help create change in terms of LGBTQ awareness and acceptance. And if a recent comment made to her following one of her screenings is any indication, she's on the right track.
"A woman came and found me and said, 'I had to come find you to tell you that today my mother called me for the first time in 20 years, and it was because she saw your movie last night, and now she understands what its like to be me -- because I am a lesbian.'"
"Love Is All You Need?" is now being screened in select cities in the U.S. and will be released directly to iTunes on Thanksgiving Day.