Opponents of North Carolina's HB2 "bathroom bill" - which prevents transgender people from using restrooms that do not match the gender on their birth certificate - are being joined by some very powerful partners.
Former Solicitor General and Prop 8 litigator Theodore B. Olson has authored an amicus brief supporting the Justice Department's effort to block HB2, and 68 major corporations have signed on. These companies include American Airlines, Apple, Cisco, eBay, General Electric, IBM, Intel, LinkedIn, Microsoft, NIKE and Salesforce.
RELATED: Justice Department Says North Carolina Bathroom Law Violates Civil Rights
The amicus brief advocates for the corporations' transgender employees and customers and argues HB2 is undermining their ability to do business both within and outside the Tar Heel State.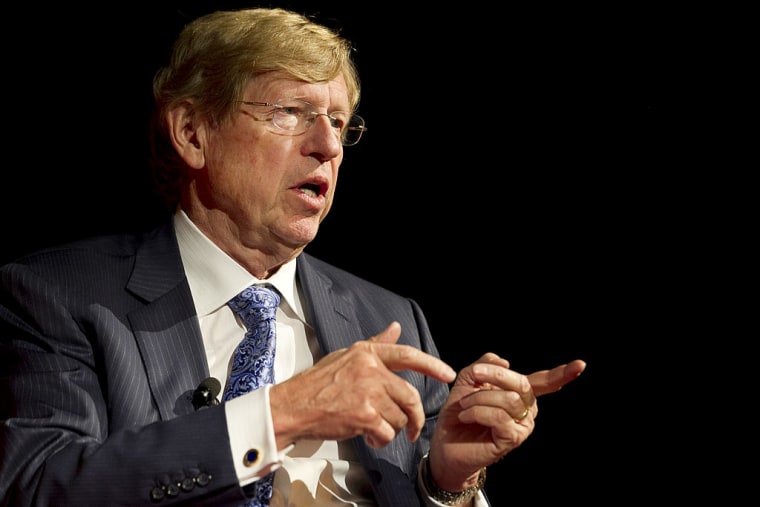 "HB2 is a law that forces transgender persons to deny, disclaim, and conceal their gender identity, particularly whenever they wish to use single-sex restroom facilities on state or local government property," said Olson in a statement. "That so many in the business community are willing to stand up in opposition to HB2 underscores the immeasurable and irreparable harm the law is doing to the transgender community and to North Carolina's economy."
RELATED: Op-Ed: NBA Must Play 'Hardball' With North Carolina Over HB2
Human Rights Campaign (HRC), the LGBTQ advocacy group behind the amicus brief, has been on the ground in North Carolina for months working to defeat HB2. Its president, Chad Griffin, called the bill "dangerous" and said the partnering of Olson and 68 major corporations showed the "breadth and depth of opposition" to HB2.
"These companies are sending a powerful message to transgender people and their families that America's leading businesses have their back," said Griffin in a statement. "It's also incredibly significant that Ted Olson, the President Bush-appointed Solicitor General who led the way in making the conservative case for marriage equality, is now making the case for transgender equality."
Mara Keisling, executive director of the National Center for Transgender Equality, agreed with the sentiment of the amicus brief, telling NBC OUT HB2 is "terrible for businesses and employees."
"It forces North Carolina schools, police departments, health centers, airports, and other public facilities to violate federal law," she added. "Everyone seems to be against it, except the officials whose failed leadership caused this damage to North Carolina."