Authorities in Jacksonville, Florida, arrested a man Sunday in connection with a brutal attack on a victim who local activists say is a transgender woman.
Eric Shaun Bridges, 34, has been charged with attempted murder and is being held on $500,003 bail.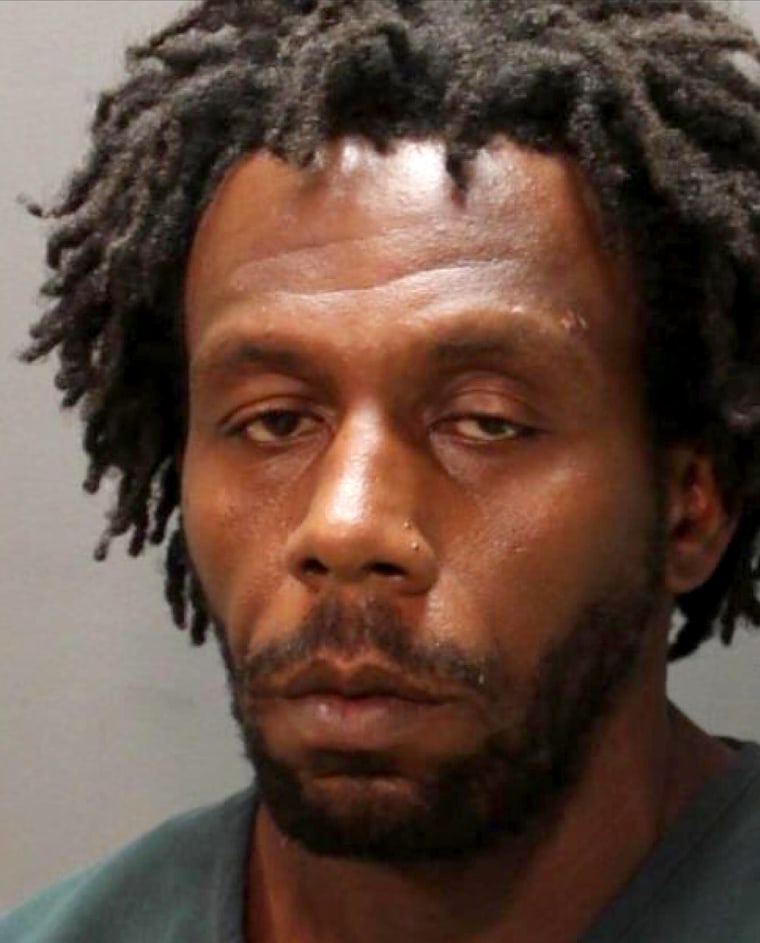 Police found the victim, whose identity has not been made public, lying on the street Friday morning after she "appeared to have been beaten severely, as well as dragged behind a vehicle by the lower extremities" for approximately two blocks, according to a statement from the Jacksonville Sheriff's Office.
Assistant Chief Brien Kee told The Florida Times-Union on Friday, before the suspect was apprehended, that the attack was caught on a camera but could not be shared with the public: "The video was so graphic we can't release it. It's horrendous," Kee reportedly said.
The victim was transported to an area hospital and her condition continues to be life-threatening, according to authorities.
The Jacksonville Sheriff's Office is investigating the incident and has not disclosed a motive for the crime, according to First Coast News, NBC's Jacksonville-area affiliate. Authorities are asking anyone with information to contact them at 904-630-0500 or JSOCrimeTips@jaxsheriff.org.
Bridges is the second person in Jacksonville charged this week in connection with a violent attack on a victim thought to be transgender. Sean Bernard Phoenix, 21, was charged with second-degree murder last Tuesday in the February 2018 shooting death of Celine Walker, a transgender woman.
Four transgender women were killed in Jacksonville last year alone, almost 20 percent of the 22 reported killings of trans women across the United States in 2018, according to the Human Rights Campaign. The string of transgender murders led the Daily Beast to refer to the northeastern Florida city as "America's Transgender Murder Capital" in a November 2018 article.
While the Jacksonville Sheriff's Office did not mention the victim's gender in its social media posts about the incident and did not respond to NBC News' requests for additional information about the victim, several local news outlets reported that the victim is transgender. Paige Mahogany Parks, head of the Jacksonville-based Transgender Awareness Project, told NBC News that she visited the neighborhood where the attack took place and was told by several people the victim is transgender.
"The trans community don't feel safe with all these murders that have been happening here," Parks told NBC News.
When asked whether she thinks the broader LGBTQ community also feels unsafe, Parks said no.
"It's so split here in Jacksonville," she replied. "Other than the trans girls, everyone else is fine."