When Cory Ashworth was 20, the young Canadian moved all the way to China to deal with his identity as a gay man. "I was still in the closet, so going to China was me escaping and trying to get away," Ashworth told NBC OUT.
That was in 1998, and Ashworth spent seven years in China, where he launched China's first national radio rock show and became the first foreign VJ for MTV China. He also came out at the age of 25.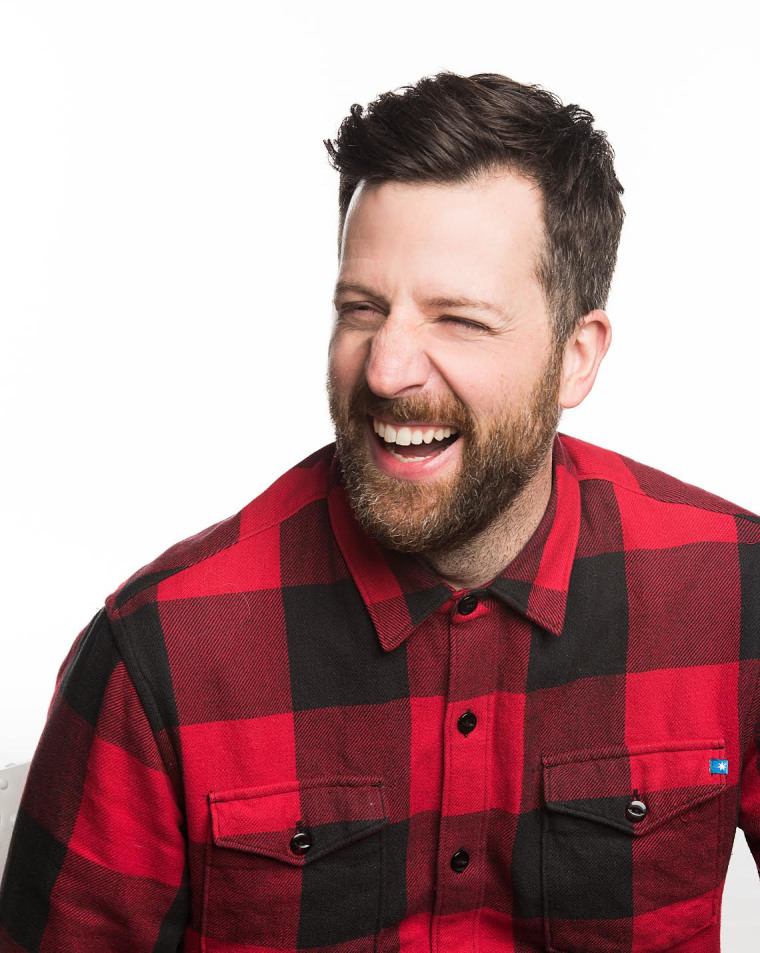 Today, the Vancouver native is back in Canada and works as a broadcaster for a Vancouver-based radio station. He is also the founder of the March Sweater Project, a multi-platform initiative helping to celebrate and bring awareness to the stories and lives of Vancouver's aging LGBTQ population.
The evolution from VJ in China to the founder of a project celebrating LGBTQ seniors might seem like a big jump to some, but for Ashworth, it's just a continuation of his desire to be "a creator in life and not just an observer."
"The March Sweater Project has reminded me of the importance of doing a project," Ashworth said. "Having an idea and moving forward and building momentum and a community."
His interest in Vancouver's aging LGBTQ community came through circumstance, when Ashworth was asked to host an event for QMUNITY, a Vancouver-based nonprofit that works to improve the lives of queer, trans and Two-Spirit people — a term used by some indigenous North Americans to describe certain members of the LGBTQ community.
"[QMUNITY] wanted me to understand the work they did as an organization," Ashworth said. Part of that work involved LGBTQ seniors, and Ashworth was presented with a report done by QMUNITY that addressed the discrimination faced by these elders within the health care system.
"One of the things that struck me was that gay seniors are going back in the closet," Ashworth said. "These are people that had to deal with their sexuality and come out at a time that wasn't really welcoming. The fact that they were having to go back in the closet, at the end of their life, I couldn't believe it."
CJ Rowe, Executive Director at QMUNITY, said part of the reason LGBTQ seniors are going back in the closet is a lack of training by health care providers. This presents a particular challenge when older LGBTQ individuals are no longer able to care for themselves and must seek assisted living.
"These generations before me have allowed me to have the life that I have, being able to be open as a gay man ...the March Sweater Project is really just another way of supporting these individuals now that they need our support."
"I feel there is nothing simple about seniors finding competent and inclusive care when moving from independent living to assisted living," Rowe told NBC OUT. "It's very complex to attempt to make change in a system that was not built with LGBTQ/Two Spirit seniors and their realities in mind."
Rowe said that an aging population in British Columbia has led to an increased emphasis on providing quality and competent health care for seniors, even resulting in the Residents' Bill of Rights in 2009. The Bill states that residents of health and community care facilities have a right "to have his or her lifestyle and choices respected and supported and to pursue social, cultural, religious, spiritual and other interests."
But Rowe noted that the legislation does not reference gender or sexual orientation. "The participation of the queer community has been absent from policy dialogue altogether," Rowe said. "At the same time, LGBTQ/Two Spirit seniors are encountering barriers in accessing housing and health care."
It was these challenges, and the effect of forcing seniors back in the closet, that compelled Ashworth to create the March Sweater Project. "I thought this is an opportunity for a younger generation to support and elevate these trailblazers," Ashworth said.
At first, the idea was to design and create a physical sweater, inspired by Ashworth's own fascination with hip-hop style and street culture. "We wanted to create a physical sweater to bring youth into the conversation," Ashworth said. "So that it was a cool way to identify that you support gay seniors."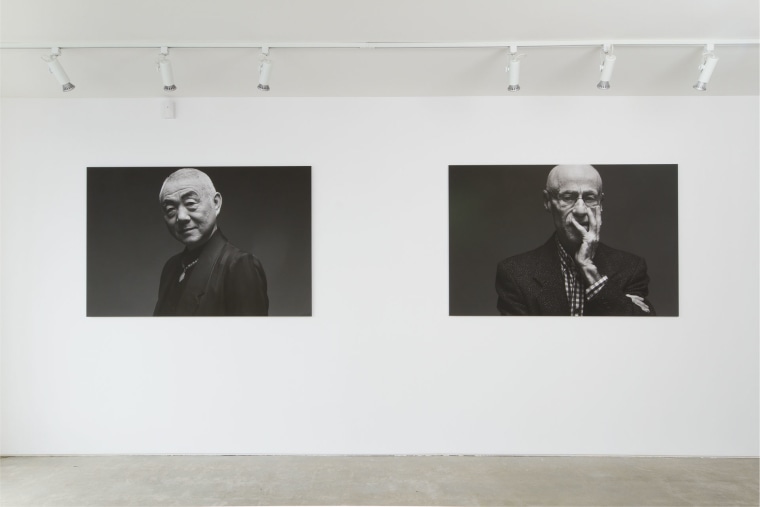 Ashworth worked with a local designer to design the sweater, but the project quickly moved beyond simply designing a sweater to including a multimedia photography and film project. With the help of a friend, Ashworth put together a photo exhibition of a series of portraits of LGBTQ seniors at a gallery in Vancouver.
This led to further funding, and Ashworth went on to produce a five episode docuseries exploring the lives of six different LGBTQ individuals living in Vancouver. The docuseries recently had its first screening at a theatre in Vancouver, where it played to a full house.
"I was surprised anyone showed up," Ashworth said. "It was really amazing, and it reminded me of the importance of family, community and the people around you."
One of the people in attendance was a former nun named Chris, who was also one of the subjects featured in the docuseries. She said it was hard to see herself on the big screen for the first time in a theater full of strangers. "I felt extremely vulnerable, as it was shown and afterwards," Chris said. But she added it was always important for her and her partner, Bridget, who passed away this past February, to "socialize the problem."
"Most of us have experiences that we often get through alone," Chris said. "It has always been important to [Bridget and myself] to share our life experiences if it might make a difference to others and help to inform policy that affects our lives — our being LGBTI folks."
Ashworth is hoping the March Sweater Project can continue to add to this discussion through its different platforms. "These generations before me have allowed me to have the life that I have, being able to be open as a gay man," Ashworth said. "The March Sweater Project is really just another way of supporting these individuals now that they need our support."