Born and raised in Elizabeth, New Jersey, drag performer and LGBTQ rights activist Marsha P. Johnson left the Garden State in 1963 with $15 and a bag of clothes. Johnson shortly thereafter began waiting tables, establishing herself as a fixture in the Greenwich Village neighborhood and earning the nickname the "Mayor of Christopher Street."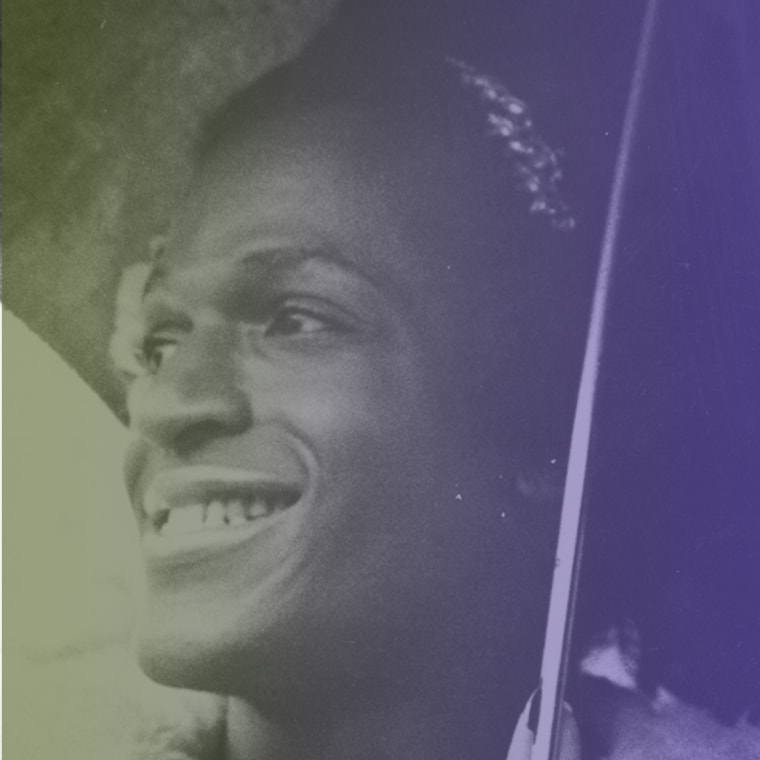 Marsha P. Johnson — who would cheekily tell people the "P" stood for "pay it no mind" — is reported to be one of the central figures of the historic Stonewall uprising of 1969.
Following the uprising, Johnson co-founded Street Transvestite Action Revolutionaries (STAR) with her friend and fellow transgender activist Sylvia Rivera. STAR was a radical political organization that provided housing and other forms of support to homeless queer youth and sex workers in Manhattan.
Famed photographer Andy Warhol photographed Johnson as part of his "Ladies and Gentleman" series, a collection of photographs that highlight those who subvert notions of binary gender. Johnson also performed with the drag performance troupe Hot Peaches from 1972 through the '90s and was an AIDS activist with AIDS Coalition to Unleash Power (ACT UP).
Johnson's body was discovered floating in the Hudson River after in July 1992. Police initially ruled her death a suicide, though her family and friends contested that determination, arguing that Johnson was not suicidal and had a wound on the back of her head. They also stated that Johnson, who was 46 years old at the time of her death, was routinely harassed. The ruling was changed from "suicide" to "undetermined" in 2002, and 10 years later, the case was reopened as a possible homicide.
New York City officials announced on May 30 that Johnson and her long-time friend, Sylvia Rivera, will be honored with a public monument in the city.