Three months ago, Brandon Straka was a New York City hairstylist and aspiring actor with a small social media following. Now, he's a frequent Fox News contributor with nearly 70,000 Twitter followers, whose posts have been shared by Donald Trump Jr. and Sarah Palin.
His ascent to conservative-media darling began on May 26, when Straka posted a now-viral video describing why he fled the Democratic party.
"Once upon a time, I was a liberal," Straka says in the six-minute video, looking directly toward the camera. "For years now, I have watched as the left has devolved into intolerant, inflexible, illogical, hateful, misguided, ill-informed, un-American, hypocritical, menacing, callous, ignorant, narrow-minded and, at times, blatantly fascistic behavior and rhetoric."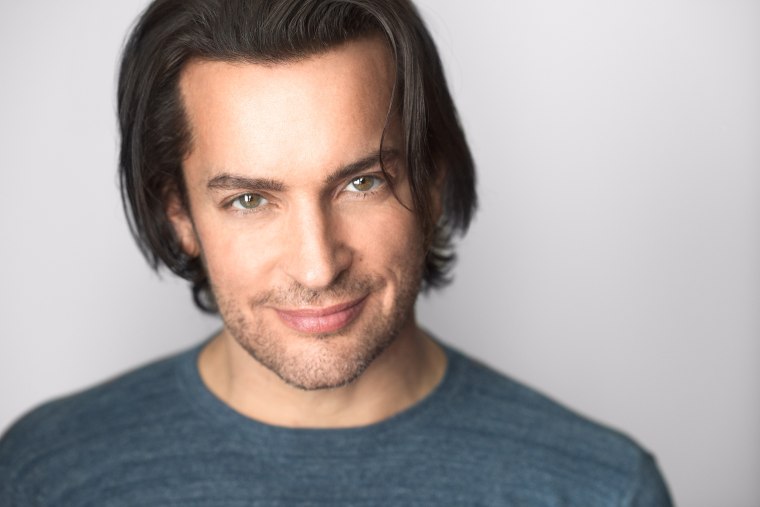 As screenshots of race-themed articles float by — like 37 Things White People Need To Stop Ruining In 2018 — Straka continues: "I have watched as formerly sensible people who claim to reject racism have come to embrace the principles of universally hating and blaming all of society's problems on all people who have white skin."
Straka's story of being a white, gay, Manhattan liberal-turned-conservative proved irresistible to those on the right. Just weeks after "coming out" as conservative, Straka rose from political nobody to right-wing somebody. His video — with the catchy hashtag urging people to #WalkAway from the left — has been viewed millions of times, catapulting him to Fox News fame.
Those on the right are eager to hear stories — true or not — about a shrinking left, and Straka is delivering. By aggressively promoting his contrarian opinions on social media, he has followed a now well-worn path to conservative media stardom that's been traveled by Tomi Lahren, Candace Owens, Milo Yiannopoulos and Chadwick Moore. InfoWars' Alex Jones even donated $10,000 to Straka's GoFundMe page for "#WalkAway Campaign Startup Costs." As of this week, the campaign has raised more than $67,000.
"NO SUCH THING AS VICTIMHOOD"
Straka, 41, hails from rural Nebraska, where his graduating class had 18 seniors. He said he faced violence and discrimination for being gay in his conservative hometown.
After high school, he moved to New York to pursue acting and singing. However, things didn't go as planned. Straka couldn't find much work in the competitive entertainment industry, so he worked at bars and restaurants before falling into alcohol and cocaine abuse.
"That problem got very, very bad," he said. At 38, he realized he had to get sober, and he did. Straka said he had his last drink on Jan. 18, 2015.
"I didn't know it at the time, but [getting sober] was very instrumental in my transition into conservatism," he said. "There really is no such thing as victimhood unless you choose to be a victim."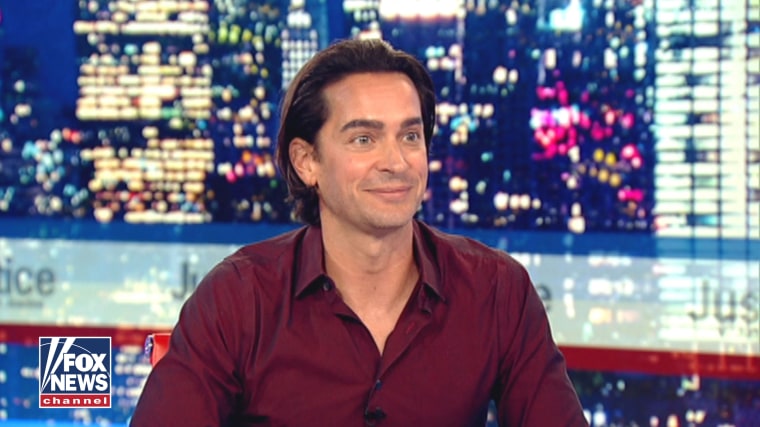 Straka said he voted for Hillary Clinton in the last presidential election and despaired when Donald Trump emerged victorious. However, in retrospect, he said he had already begun to drift toward the GOP.
Straka traced his journey to conservatism to mid-2016, while he was eating lunch on a park bench in Manhattan.
"A man who happened to be Hispanic and happened to be homeless and probably also happened to be crazy came up to me while I was on my phone and just stuck his hand in my face and said 'I need the money! I need some money,'" Straka recalled.
"I was just like, 'Get away from me, get your hand out of my face,'" he added. Straka said the man then punched him "and started screaming how I was a white privileged piece of s---."
Shaken, Straka took to Facebook to vent. But he didn't find the sympathy he had expected.
"There was a barrage of social justice warriors who started jumping on my post and saying, 'Well, I'm a white person, and I've never experienced something like that' … 'You must have provoked him in some way. I don't think you're telling the whole story,'" Straka recalled.
In the social media backlash, Straka saw what he described as "people's desire to try to perpetuate this narrative that white people are so terrible and people of color are incapable of ever doing anything bad."
"That's what started to drive me away from liberalism," he said.
Straka said his "red-pilling" — or his journey from liberal to conservative — was furthered by watching YouTube videos that alleged the "liberal media" was trying to take down Trump.
He came to believe that news outlets conspired to paint Trump as "the most racist, most homophobic, most horrible person in the world" and made it so "anybody who supports him is painted as the same."
#WALKAWAY: OR HOW TO GO VIRAL IN 60 DAYS
The #WalkAway video did not go viral on its own, and it was not Straka's first attempt at getting attention for his political views on social media.
In an October 2016 Facebook Live video, Straka complained about the lack of response to his social media posts. "Frankly, when I post things, there's nothing but tumbleweeds blowing across my Facebook page," he said.
Earlier this year, he posted a few short videos about gun control, but they were less produced and less dramatic than the #WalkAway video. They were also unquestionably flops: Only a handful of users engaged with them.
Soon after he posted the #WalkAway video, Straka took to social media to aggressively promote it, asking for shoutouts from conservative influencers like Dana Loesch, Sean Hannity, Ann Coulter and President Trump.
Eventually, it started to work. Actor James Woods used the #WalkAway hashtag on June 25, and then Sarah Palin shared a story about Straka on June 30.
"When she tweeted it, then I think people were able to connect the dots that this was more than just a trending hashtag, it was actually a campaign," Straka said. The next day, Donald J. Trump Jr. posted a tweet using the #WalkAway hashtag, and then things really started to take off.
REAL MOVEMENT OR "RUSSIAN BOTS"?
When Straka appeared on Fox News' "Ingraham Angle" in early July, he told viewers, "The #WalkAway campaign is proving [that] people are leaving the left by tens of thousands." Shortly after, CNN and Salon published stories saying that Russian bots were driving the hashtag's spread.
The truth is somewhere in between. While the #WalkAway hashtag, like #MAGA, #DrainTheSwamp and #LiberalismIsAMentalDisorder, shows up frequently in tweets that appear to be automated, there are also hundreds of real people who have uploaded videos to the #WalkAway Facebook page sharing their stories of leaving the Democratic party.
But it's unclear whether Straka's campaign is minting many new converts to the right. In many of the videos posted to the #WalkAway page, people describe leaving the Democratic party before the 2016 election; some say they've been Republicans for decades.
Gay veteran Rob Smith, however, did recently "walk away." He "came out" publicly as conservative on May 27, just one day after Straka first posted his #WalkAway message. He shared his own #WalkAway video on July 2.
Smith said that as a black Democrat, he was "not allowed to talk about the things like fatherlessness in the black community" or "poverty in the black community." In his two-minute video, Smith said he was "ostracized" for bringing these issues up.
Since coming out as conservative, Smith, like Straka, has appeared on Fox News.
Gregory T. Angelo, president of the gay conservative group Log Cabin Republicans, thinks there's potential in #WalkAway, but only if conservatives can figure out how to harness its energy.
"Right now, the #WalkAway campaign is a grassroots movement, and it is a viral movement — both grassroots and viral campaigns have a tendency to flare up and then fizzle," he said. Still, he believes the hashtag will grow as the November midterms approach.
Tim Miller, a former Republican National Committee spokesperson and staffer for Jeb Bush and Mitt Romney, is less certain of #WalkAway's potential. An openly gay man, Miller also walked away, but in the other direction: He considers himself a "#NeverTrump Republican."
Miller said Straka reflects "the underlying shift in the party away from me, or my ideological worldview." But Miller said he is not convinced, as Straka is, that a "red wave" of minority and LGBTQ voters will leave the Democratic Party.
Miller thinks Straka and Smith are getting attention since coming out as conservative "because they're outliers."
"It would be a very contrarian view for people in marginalized groups to come strongly out for Donald Trump, and it's an easy way to get a platform right now," he said.
LGBTQ people vote overwhelmingly for Democrats — and have for at least several decades. An NBC News exit poll from the 2016 presidential election found just 14 percent of lesbian, gay, bisexual and transgender voters cast their ballots for Trump, compared to 78 percent for Clinton.
"GAY CONSERVATIVE PUBLIC FIGURE"
Less than three months after posting his viral #WalkAway video, Straka has quit his day job and now focuses on his campaign full-time, calling himself a "gay conservative public figure starting a movement to save the country!"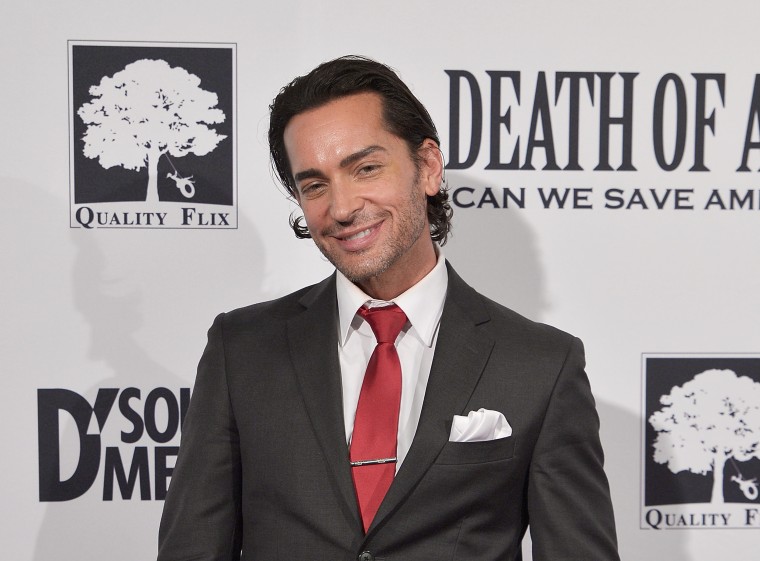 As he seeks to enlarge this movement, he has access to an undeniably influential platform: Fox News. Appearing on the nation's most-watched cable news network means Straka's message has an audience beyond social media, potentially including one very important viewer: President Trump.
Trump himself has not used the hashtag #WalkAway … yet.